The secrets of better bread
Olivier Favrel of Olivier's Bakery on why there are no shortcuts to baking good bread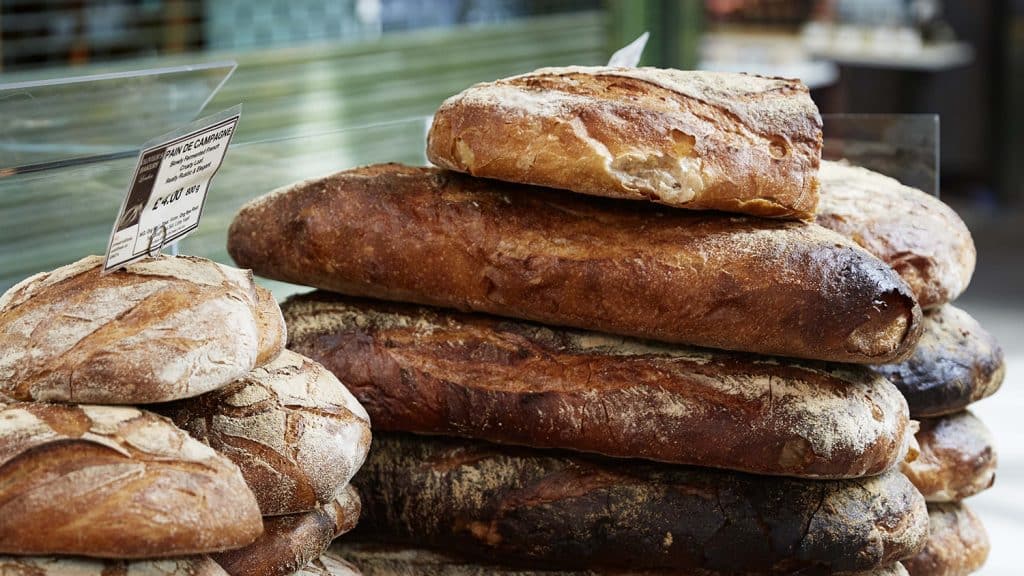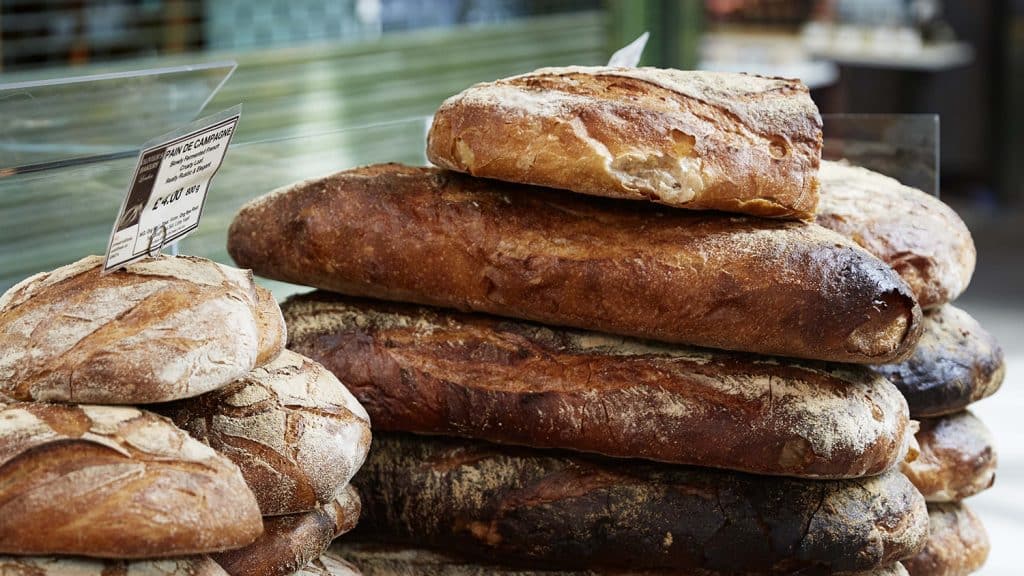 "WE DON'T WANT TO JUST PUSH A BUTTON ON A MACHINE FILLED WITH PRE-MIX; THERE IS NO CARE THERE"
Olivier Favrel, the owner of Olivier's Bakery, was just 13 years old when he started his career as a pastry chef in Brittany. Today, he brings more than three decades of baking experience to bear on the bread and pastries he produces for his Borough Market stall, marrying the rich culinary heritage of his native France with British organic grains.
You cannot accelerate. You cannot cut corners. You can only follow the process until it is ready. Bread is the food of life, and it's a living thing, which is why the relationship between bread and baker is so important. You can't start it and then do something else; you have to stay with it, feel it, observe to see how it reacts, and adjust your methods accordingly. An unhappy baker, a distracted baker, can't make good bread.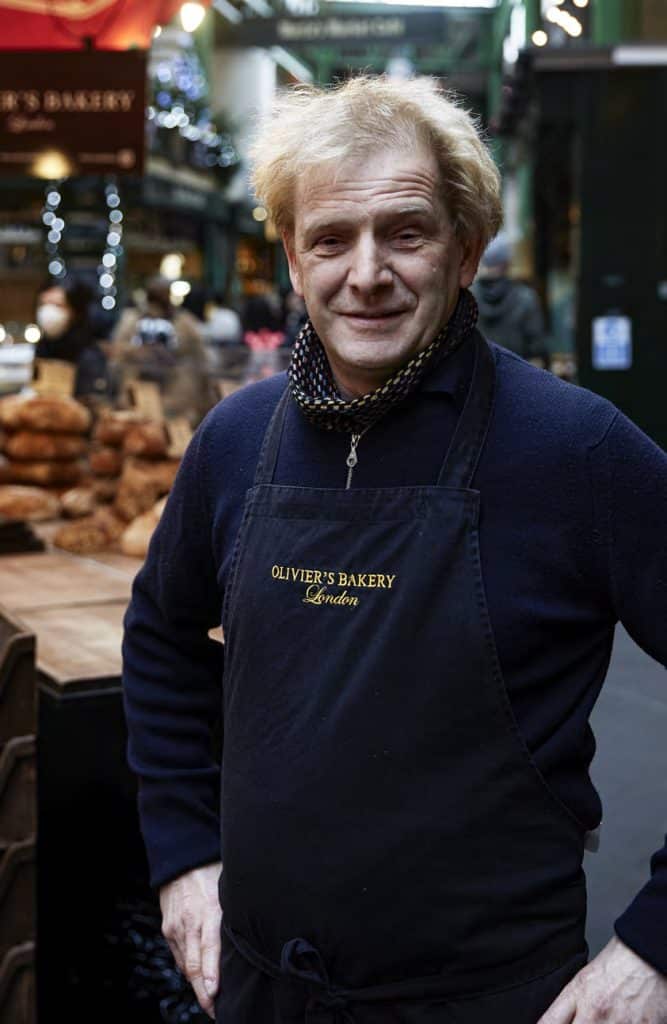 Good bread begins with the raw ingredient, which is good flour. We use organic British flour from Shipton Mill in Gloucestershire. Organic means no pesticides or chemical fertilisers have been used on the wheat, which means the grain is stronger and more deeply rooted in the soil, as it isn't dependent on chemicals to grow and fight against the weather. This results in more nutrients and more flavour. Yet organic grain is not fully consistent. It changes according to the weather and the soil, so every week we need to think: how does this flour work?
This is good for us, because to do the same thing every week would be boring. We don't want to just push a button on a machine filled with pre-mix; there is no care there. We have to adapt the quantities, the speed of mixing, the time, the temperature of fermentation and baking. Flour itself doesn't taste of much; it is the water and salt and the way you use the flour that brings flavour to it. Time is the most important ingredient.
Most industrially made bread is rushed, which means adding stabilisers, soya and preservatives to speed up the process. Reducing the mixing time to seven or eight minutes, which is standard in most factories, results in much stronger chains of gluten, which are harder for your body to break down and digest. We spend around half an hour mixing, then each bread will spend four to six hours fermenting, then another two to three hours fermenting once it's been shaped. If it's not ready, it's not rushed.
Another thing that creates flavour is the crust. Some people think a thin crust is a sign of better bread – but a thick crust will keep the inside of the bread softer for longer. We create ours by opening a damper on the oven during the final minutes of the cooking time, which allows the humidity in the chamber to escape and the sugars in the bread to caramelise, creating more flavour in both the crumb and the crust.
I didn't go into baking to get rich. I am not looking to steal money from people. Our bread is priced well for what it is: made by hand, over the course of 12 hours, by skilled, experienced bakers. A loaf of our bread will feed you for a week. It will keep your family full.
Images: Kim Lightbody
Article from Borough Market: The Knowledge with Angela Clutton (Hodder & Stoughton 2022)