Tools of the trade: the cheese wire
Jon Thrupp of Mons Cheesemongers on one of the essential tools of his business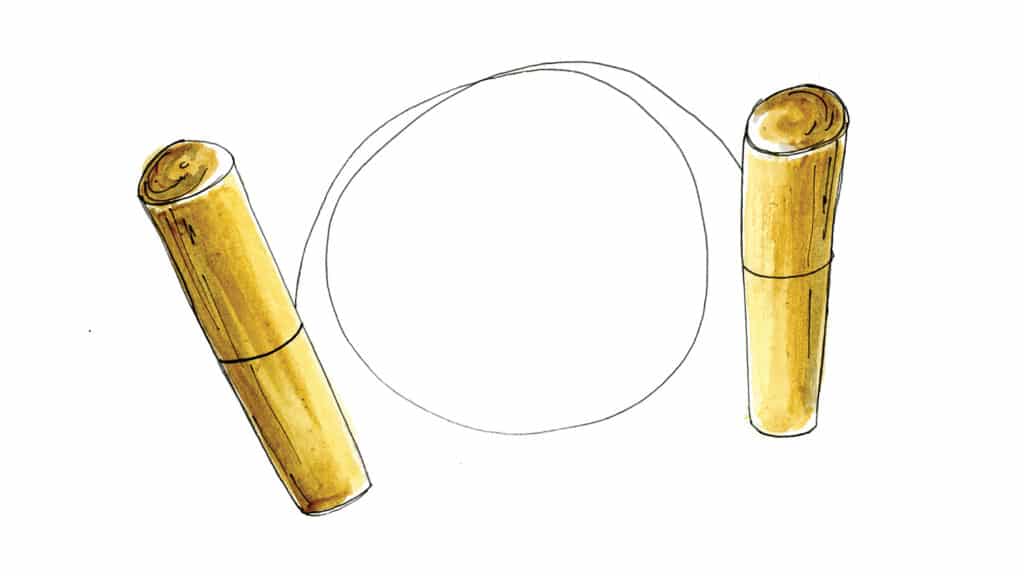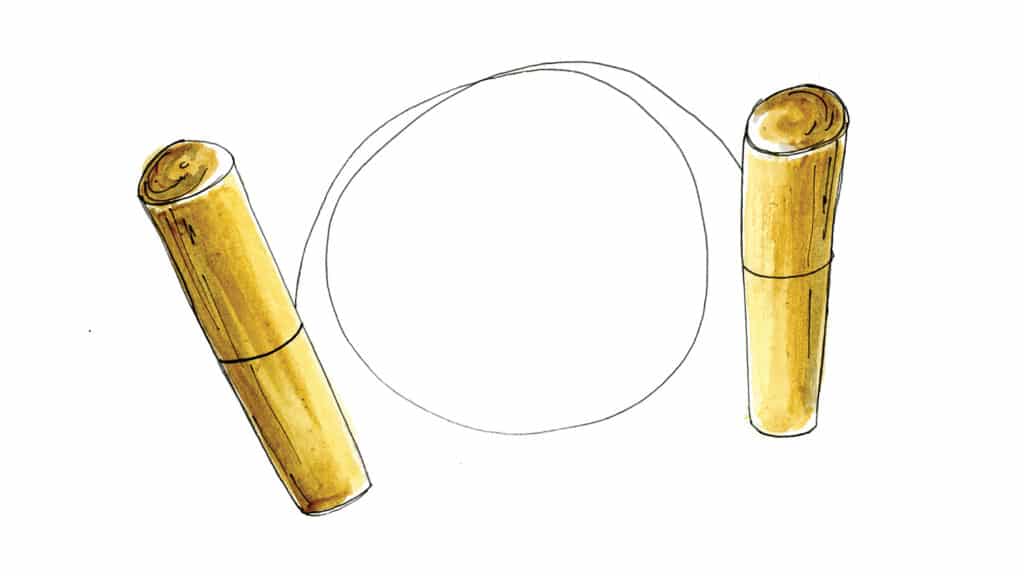 "IT IS EASIER TO CUT OPEN A HARD CHEESE LIKE A COMTÉ WITH A WIRE THAN WITH A KNIFE, PARTICULARLY ON A COLD DAY"
Interview & illustration: Ed Smith
The tool you will see us using all day every day at the Mons Cheesemongers stand is the double-handle cheese wire. It's the best tool for cutting open and portioning up the blue cheeses and hard cheeses. Of course, it is possible to use knives – the Swiss and Dutch often do, for example. But, on a practical level, the wire is superior.
It is easier and more efficient to cut open a hard cheese like a comté with a wire than with a knife, particularly on a cold day at the Market, when the cheese becomes quite brittle and susceptible to splitting. While the front edge of a knife is sharp and thin, the back edge can be quite wide, and this forces the cheese apart as you cut – it can cause the cheese to crack and split, creating less than perfect wedges and potentially leading to waste. You don't have this problem with a wire. Also, a wide knife blade creates friction, so becomes pretty tiring for the cheesemonger.
We use a 90cm wire when opening up a wheel for the first time and a 45cm wire when cutting it to a manageable size for a customer. You cut up and through the cheese, ending up with your arm almost vertical above your head. It looks like you are pull-starting an old lawnmower!
Our wires are disposable and probably last a couple of days before we throw them away, so we get through a fair few every week. I don't use a wire at home, though. It's the cheesemonger's job to cut cheese into manageable sizes, so by the time it's at home, the work has been done and a sharp knife will do just fine.