Tools of the trade: the teapot & strainer
Ratan Mandal of Tea2You on one of the essential tools of his business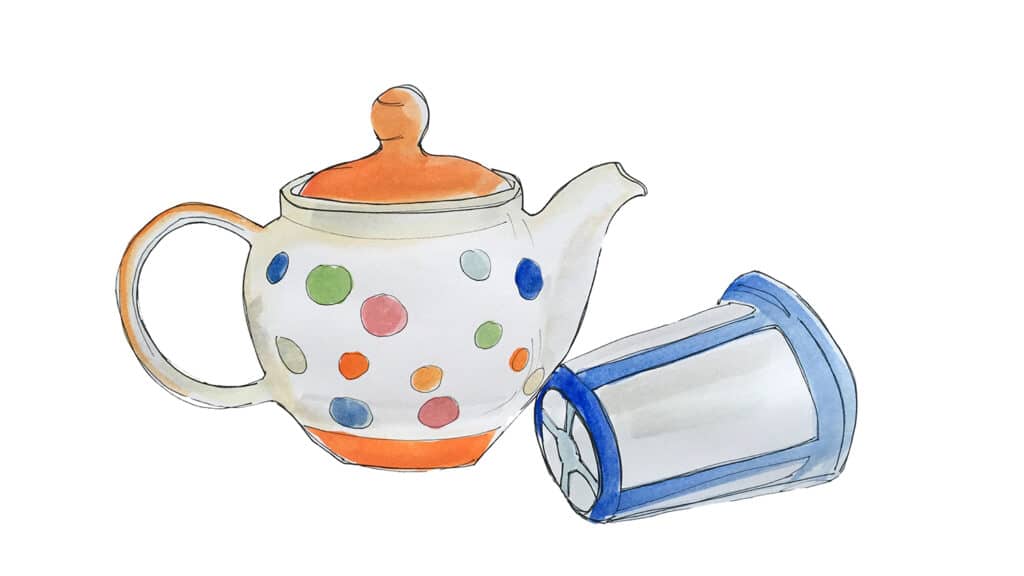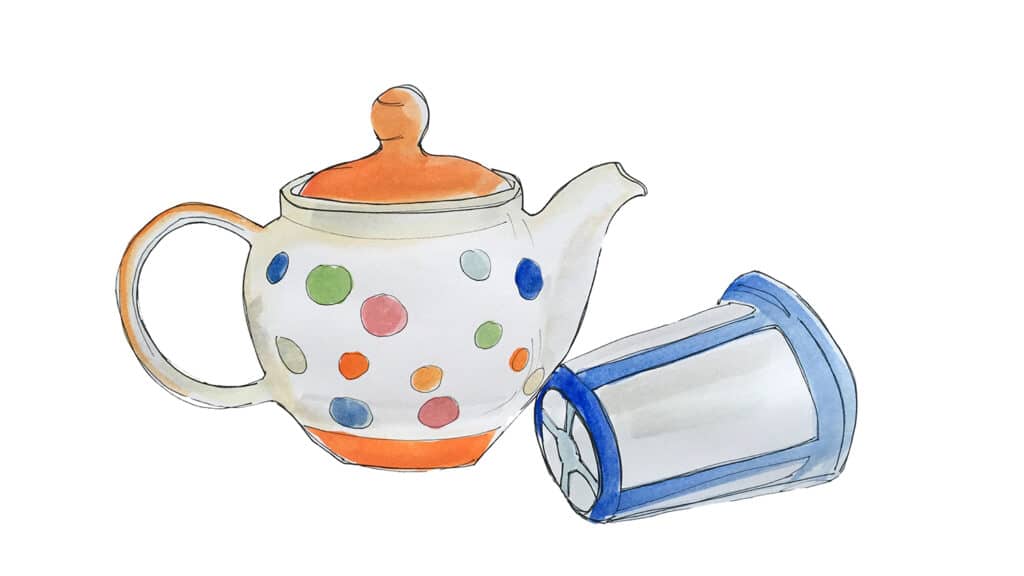 "POTS THAT DRIBBLE AND SPILL HAVE BEEN MADE FOR LOOKS ALONE, WITHOUT CONSIDERATION AS TO HOW THEY SHOULD WORK"
Interview & illustration: Ed Smith
At Tea2You, we sell fine teas from the Indian sub-continent, so we use teapots all day every day. Before I started at Borough Market, I spent three years studying ceramics at Sunderland University, and before that I was a ceramicist in India – so it's fair to say I have a lot of knowledge about teapots and an opinion as to what makes a good one.
A good teapot has a very stable base and remains stable and balanced when you pick it up by the handle, which needs to be an appropriate size. The spout is obviously crucial. For it to pour properly, the top of the spout should be parallel with the lip of the pot, so if you took the lid off and rested something between the lip and the spout, it would sit flat. The spout needs to be angled or fluted in a way that helps the tea to pour easily, and the hole at the tip of the spout needs to mirror the shape and angle of the hole at its base. All these things help the liquid to flow well. There's nothing worse than a teapot that doesn't pour properly. Usually, the ones that dribble and spill have been made for looks alone, without real consideration as to how they should work.
I prefer a two-cup pot. For me, a four-cup teapot never brews quite as well. For some teas, we will use a strainer, but with very fine teas – my first flush Darjeeling, for example – you shouldn't use a strainer. It confiscates the flavour. Really all you need to do is let the tea leaves settle down.
If it's just me, I make tea in a cup: boiled water, dash of cold water and let the leaves drop. But when there's more than one person, I do like using a teapot.