Asparagus, paneer & mango salad with pistachio chutney
Meera Sodha
Grilled green vegetables, cheese and mango with a zingy fresh pistachio chutney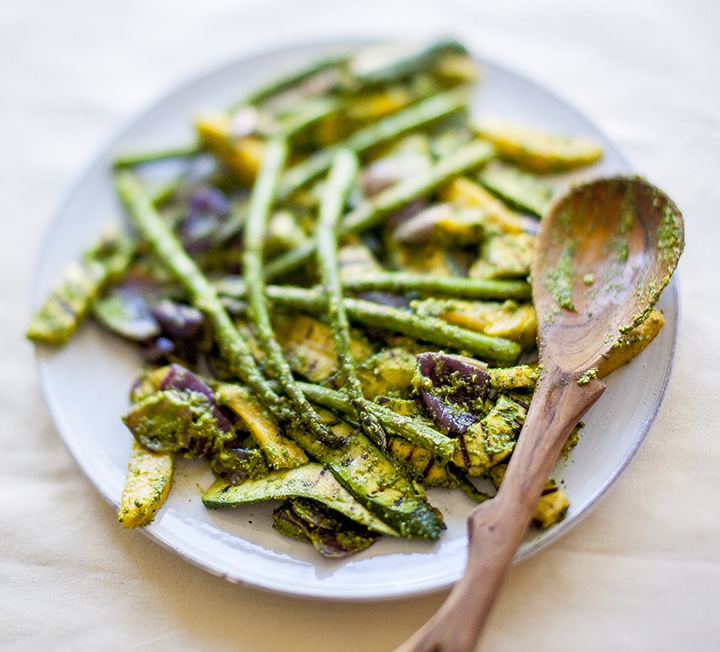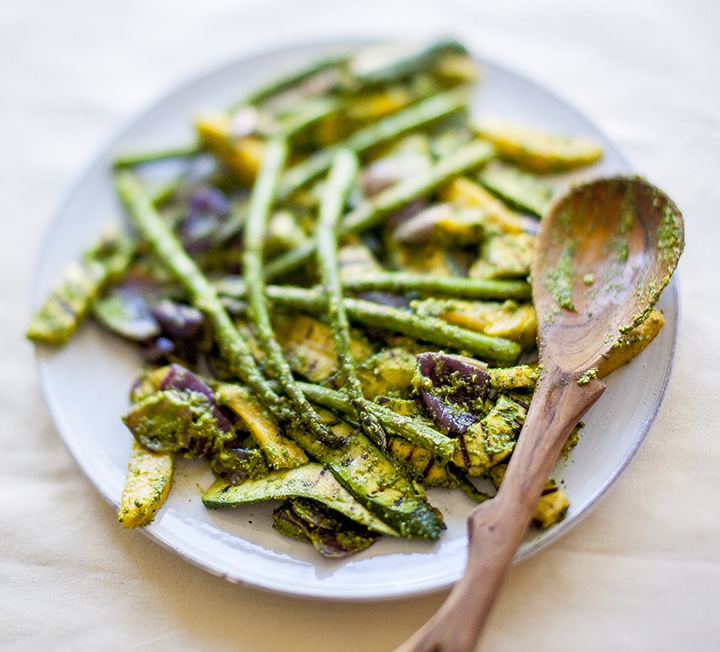 Ingredients
100g fresh coriander
60g pistachios, chopped (plus extra to garnish)
4 tbsp lemon juice
2 green finger chillies, roughly chopped
2 tsp sugar
¾ tsp salt
Rapeseed oil
250g asparagus, woody ends trimmed
1 courgette, cut into ½ cm slices
225g hard paneer, cut into 2cm slices
1 large semi ripe mango, peeled and cut into wedges
2 red onions, cut into quarters
1 tsp ground cumin
Method
First make the pistachio chutney. Place the coriander in a bowl and cover with water, shake around and pull out. Roughly chop the leaves and stems and place into the blender along with the pistachios, lemon juice, chillies, sugar, salt and 2 tbsp oil. Blend and leave to one side.
Place all the vegetables along with the mango and paneer into a deep dish and add the cumin, drizzle over with oil until well coated and season with salt. Mix well.
Heat a griddle pan up to a high heat which will take a few minutes. In the meantime, get a serving dish and a pair of tongs ready. When the grill is hot, lay the courgettes down on the grill next to each other and grill for 2 mins each side until they have pleasing stripes on them then transfer to the serving dish.
Grill the onions for around 5 mins, until soft, the asparagus stems for around 4 mins, until tender. Finally, grill the paneer for just a minute on each side. Transfer the mango to the serving dish and dress the salad with the chutney. This salad is lovely warm but can be eaten cold.
Image: John Holdship
Where to buy these ingredients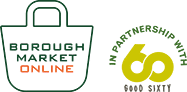 Borough Market Online
If you can't make it to the Market, Borough Market Online offers a wide selection of traders' produce, delivered direct to your door.