Avocado, radish, orange & pea shoot salad
Rachel Phipps
A light summer salad with a honey vinaigrette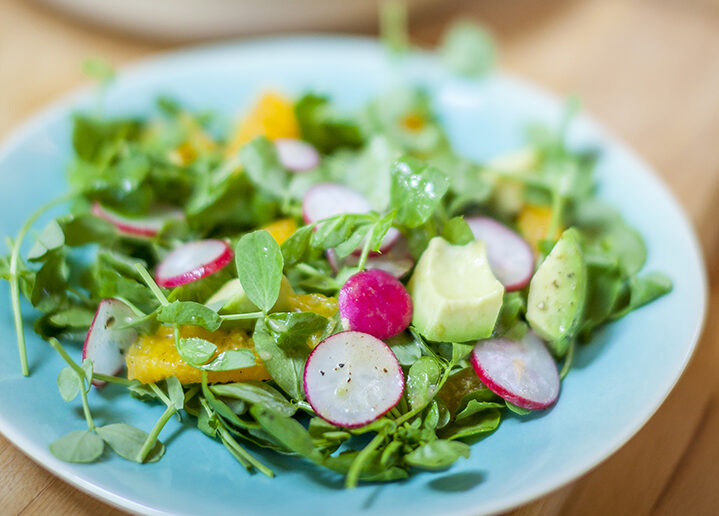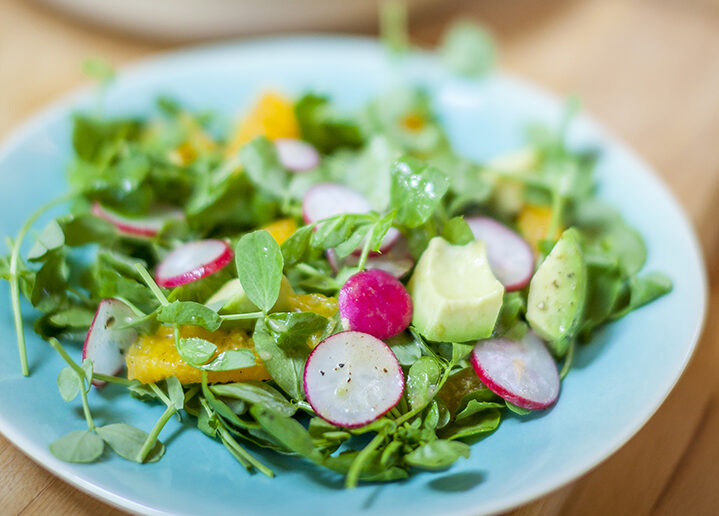 Ingredients
100g mixed green salad leaves
75g pea shoots
2 large ripe avocados, cubed
2 naval oranges, segmented
Large handful radishes, thinly sliced
2 tsp Dijon mustard
1 tbsp red wine vinegar
2 tbsp light extra virgin olive oil
1 tsp runny honey
Method
Assemble the salad either on small individual plates or in a large bowl, covering the bottom with green leaves and sprinkling the pea shoots and the other fruit and vegetables over the top.
The proportions for mixing this slightly sweetened, honeyed vinaigrette are to my personal tastes, but you can adjust them as necessary, before seasoning to taste with a little salt and pepper and drizzling over the salad just before serving.
ALTERNATIVE: To turn this salad into the star of the show rather than a side dish, fresh white crab meat would make a wonderful addition.
Image: John Holdship
Where to buy these ingredients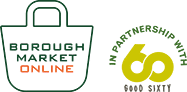 Borough Market Online
If you can't make it to the Market, Borough Market Online offers a wide selection of traders' produce, delivered direct to your door.