Baked alaska mince pies
Lesley Holdship
A welcome combination of two classic winter treats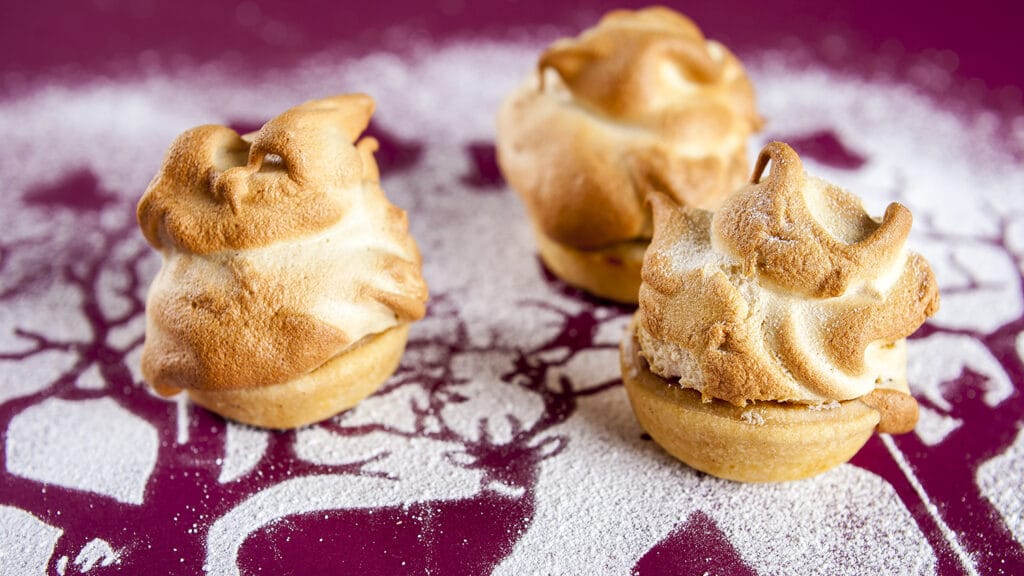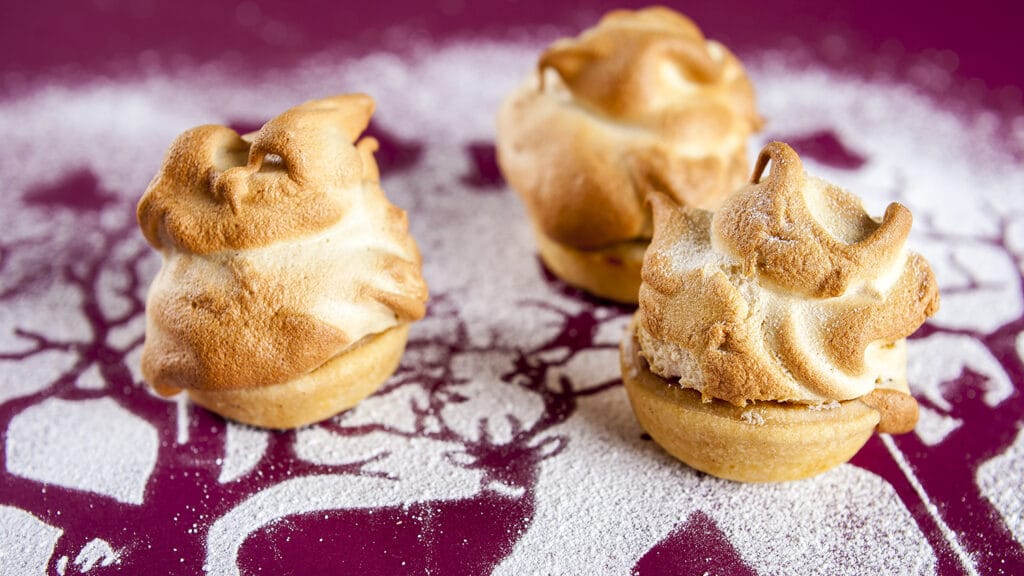 Ingredients
200g plain flour
110g butter, diced
150g mincemeat
150g ice cream, vanilla or your favourite Christmas flavour
4 egg whites
175g soft brown sugar
Method
Heat the oven to 180C. Get a 12-hole bun tin ready.
Place the flour and butter in a large bowl and rub together with your fingertips until all the lumps are gone and the mixture looks rather like breadcrumbs. Using a table knife, bring it together with 100ml water. Turn onto a lightly floured surface and knead for just a moment to give you a smooth dough. Handle lightly to keep the pastry nice and short.
You will need a pastry cutter that is larger in diameter than the bun tin hole – probably around 7cm. Rollout the pastry to around 5mm thick and stamp out 12 rounds. Gently ease them into the tin, using your fingertips.
Spoon in the mincemeat, then bake for 15 mins until golden and bubbling. Cool the mince pies. Once the pies are cold, spoon on the ice cream and then get them into the freezer while you make the meringue.
Turn the oven up to 200C. Whisk the whites until thick and glossy then add the sugar a little at a time until it is all incorporated. Spoon the mixture into a piping bag fitted with a fluted or plain nozzle – whatever you fancy – then pipe the meringue over the pies, making sure to completely cover the filling.
Bake for 5 mins, until the meringue is set and golden. Dust with edible glitter for a final flourish!
Image: John Holdship
Where to buy these ingredients