Brown sugar spiced apple cake
Bettina Campolucci Bordi
A gluten-free vegan apple cake, perfect for Halloween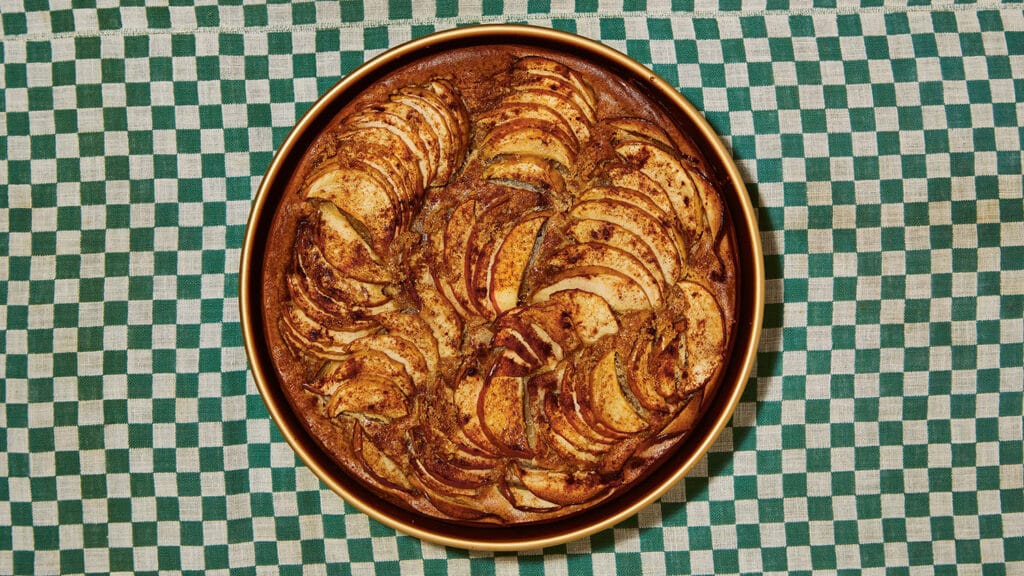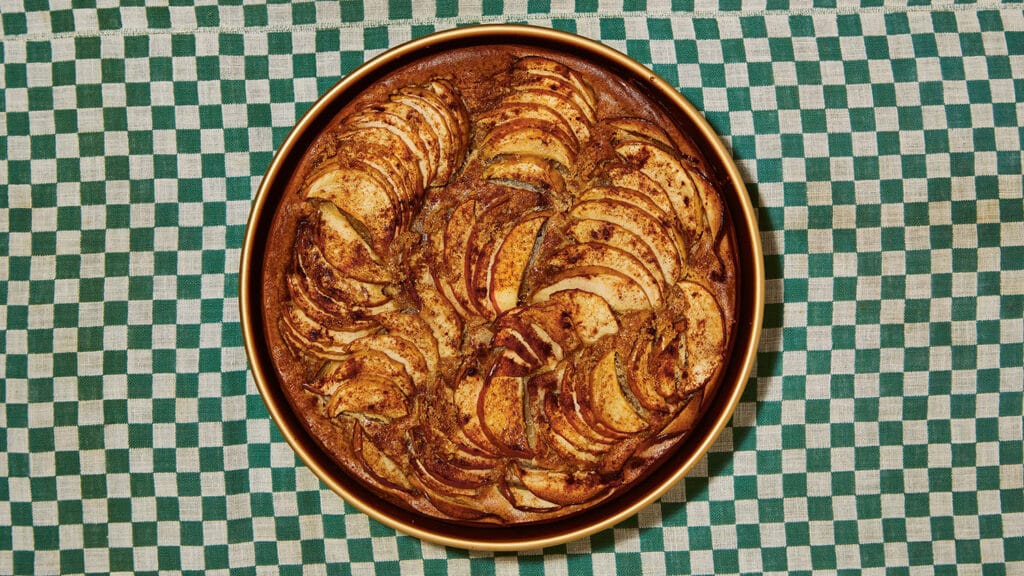 Ingredients
For the cake
200g almond flour
3 tbsp buckwheat flour
250ml plant milk
125ml maple syrup
125ml melted coconut oil
1 tsp baking powder
½ tsp bicarbonate of soda (baking soda)
1 vanilla pod (bean), split and the seeds scraped out, or 1 tsp vanilla paste or extract
A pinch of pink Himalayan salt
For the topping
2 tbsp soft brown sugar
2 tsp ground cinnamon
4 apples, unpeeled and cored, then quartered and sliced into thin half-moons
To serve
Plant-based vanilla custard
Method
Heat the oven to 180C. Line a 20cm cake pan with baking parchment or use a good-quality silicone mould.
Add all the cake ingredients to a food processor and blitz for about 5 mins until everything is well incorporated. Pour the mixture into the cake pan.
For the topping, mix the sugar and cinnamon together in a small bowl, then sprinkle a layer of the mixture over the cake. Arrange the apples neatly to cover the top of the cake, then sprinkle the remaining sugar and cinnamon over the apples.
Bake in the middle of the oven for 45 mins. Switch the oven off and leave the cake to sit in the oven for a further 15 mins.
Remove the cake from the oven, then transfer to a wire rack to cool. Once cooled pop the cake out of the pan onto a serving plate.
I love this cake served with a good helping of vanilla custard.
Image: Louise Hagger
Recipe from Celebrate: Plant-based Recipes for Every Occasion (Hardie Grant)
Where to buy these ingredients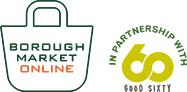 Shop online
If you can't make it to the Market, Borough Market Online offers a wide selection of our traders' produce, delivered direct to London addresses and, where available, by post to the rest of the UK. The service also includes a range of Best of Borough Market hampers and meal boxes.