Cranberry crisp with toffee bourbon sauce
Celia Brooks
A scrumptious and easy-to-make dessert for Thanksgiving or Christmas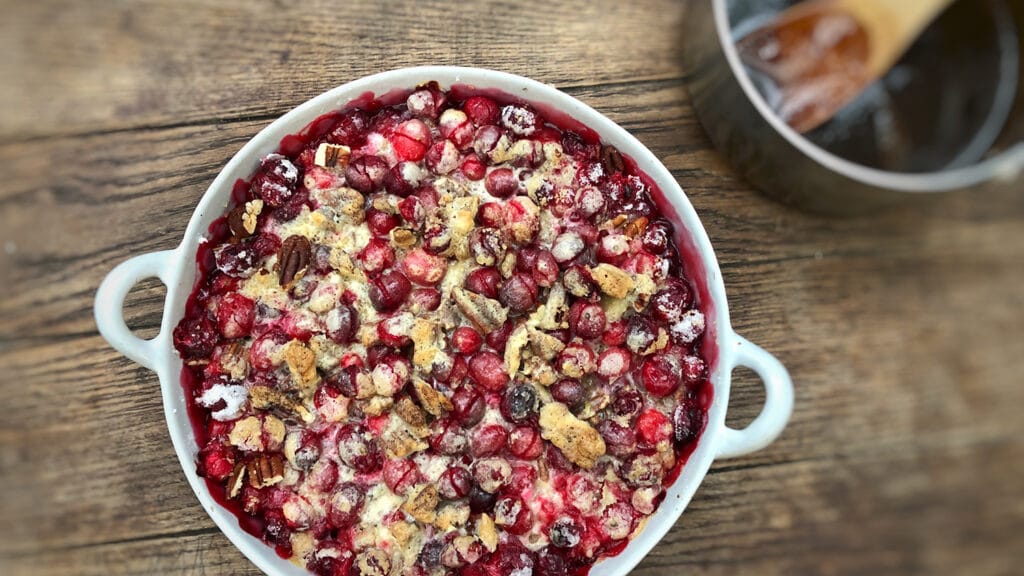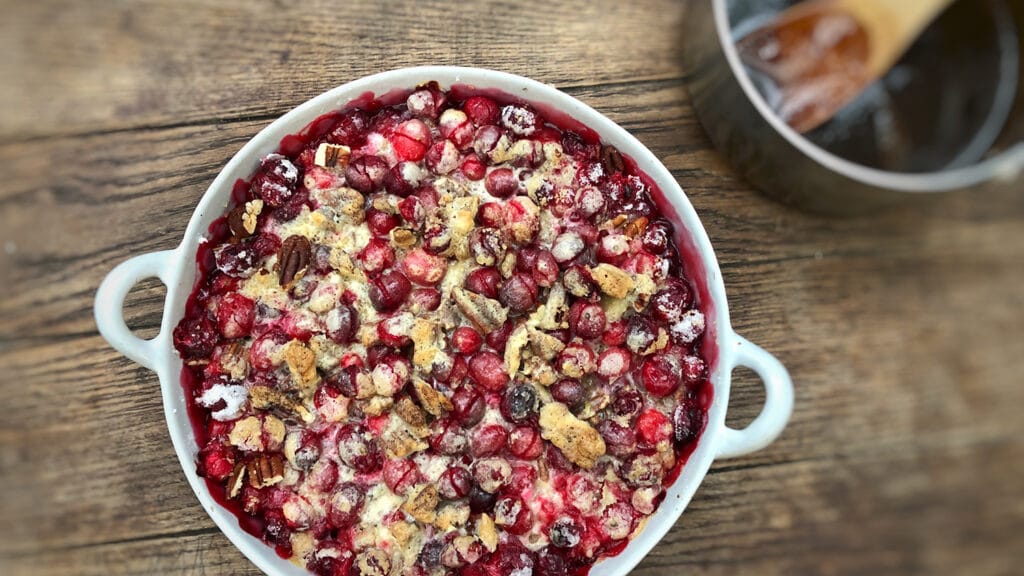 Ingredients
For the crisp
500g cranberries (fresh or frozen)
200g caster sugar
150g pecans, chopped
1 egg, beaten
60g plain flour
75g salted butter, melted
1 tsp cardamom seeds, crushed with a pestle and mortar
3 tbsp demerara sugar
For the sauce
180g dark brown sugar
120g salted butter
120ml double cream
3 tbsp bourbon or whiskey
Method
Preheat the oven to 180C. Wash the cranberries and drain well. Butter a large pie plate or casserole dish that you can bring to the table. Place the cranberries in the dish. Sprinkle with half the caster sugar and pecans and mix well.
In a bowl, beat the remaining caster sugar with the egg until well mixed. Add the flour, melted butter and cardamom. Mix well and pour evenly over the cranberries. Sprinkle the demerara sugar evenly over the top. Bake for 35-40 mins.
To make the sauce, place sugar, butter and cream in a saucepan. Stir together over a gentle heat until the sugar has dissolved and the sauce is bubbling. Take off the heat and stir in the bourbon.
Serve the cranberry crisp warm, spooned onto serving plates as you would a crumble, and top with warm toffee bourbon sauce.
Where to buy these ingredients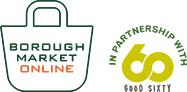 Shop online
If you can't make it to the Market, Borough Market Online offers a wide selection of our traders' produce, delivered direct to London addresses and, where available, by post to the rest of the UK. The service also includes a range of Best of Borough Market hampers and meal boxes.