Crispy bonda
Romy Gill
Nutty, spicy potato balls: a perfect vegan treat for a Diwali celebration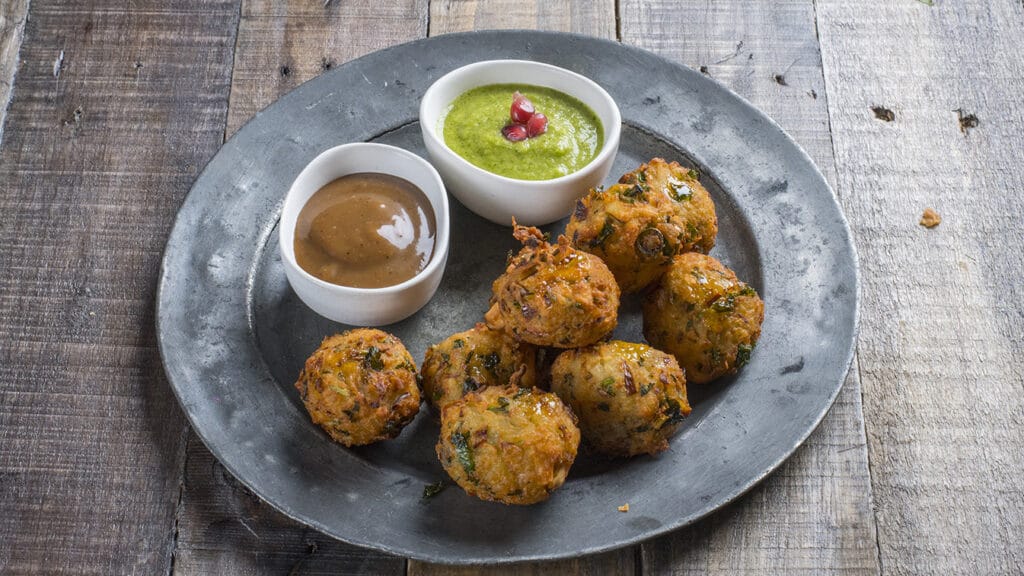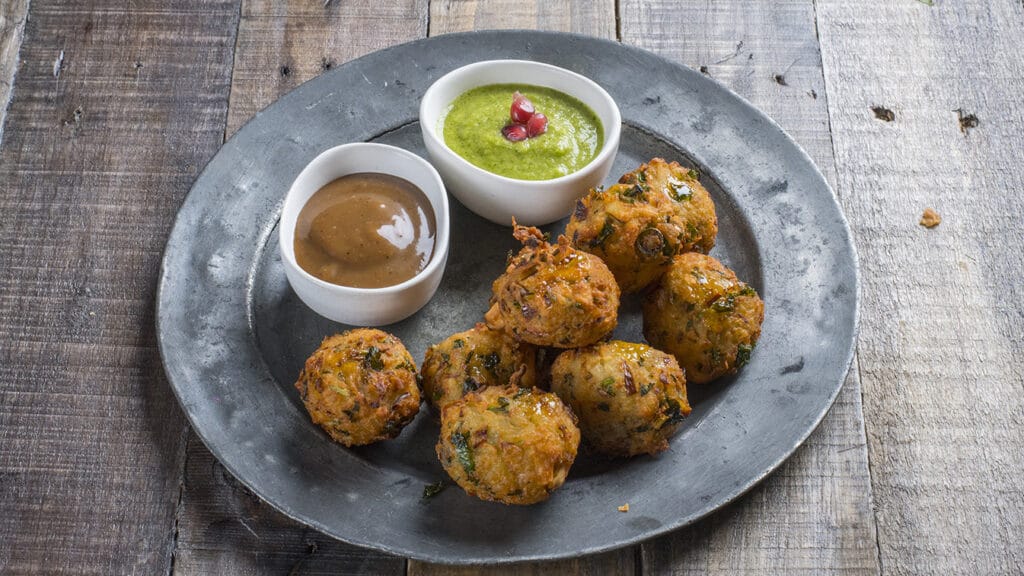 Ingredients
40g peanuts, roughly chopped
300g potato, peeled and grated
75g red onion, finely chopped
2 green chillies (bird's eye or similar), seeds in, finely chopped
1 small handful of coriander leaves, chopped
10g ginger, grated
50g desiccated coconut
1 tsp ground cumin
1 tsp cumin seeds
1 tsp salt
2 tbsp gram flour
Method
Toast the peanuts in a dry pan, moving them carefully and keeping an eye on them so they colour evenly on all sides. Once done remove from the heat and put to one side.
Place the grated potatoes in a large mixing bowl with the peanuts and add all the remaining. Mix well and shape into balls the size of a golf ball and place on a tray.
Take a heavy based pan, half fill it with sunflower or rapeseed oil and heat to 175C. Check the oil is hot enough by carefully dropping in a small spoonful of the potato mix – it should float to the surface immediately. Deep fry three or four balls at a time for 3-4 mins until golden. Remove with a slotted spoon and transfer to a plate lined with kitchen paper to drain the excess oil. Repeat until all the balls are cooked.
Serve with your favourite chutney.
Where to buy these ingredients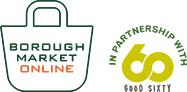 Shop online
If you can't make it to the Market, Borough Market Online offers a wide selection of our traders' produce, delivered direct to London addresses and, where available, by post to the rest of the UK. The service also includes a range of Best of Borough Market hampers and meal boxes.