Fig & blue cheese salad
Ed Smith
Charred and caramelised fig paired with a subtle, slightly creamy blue cheese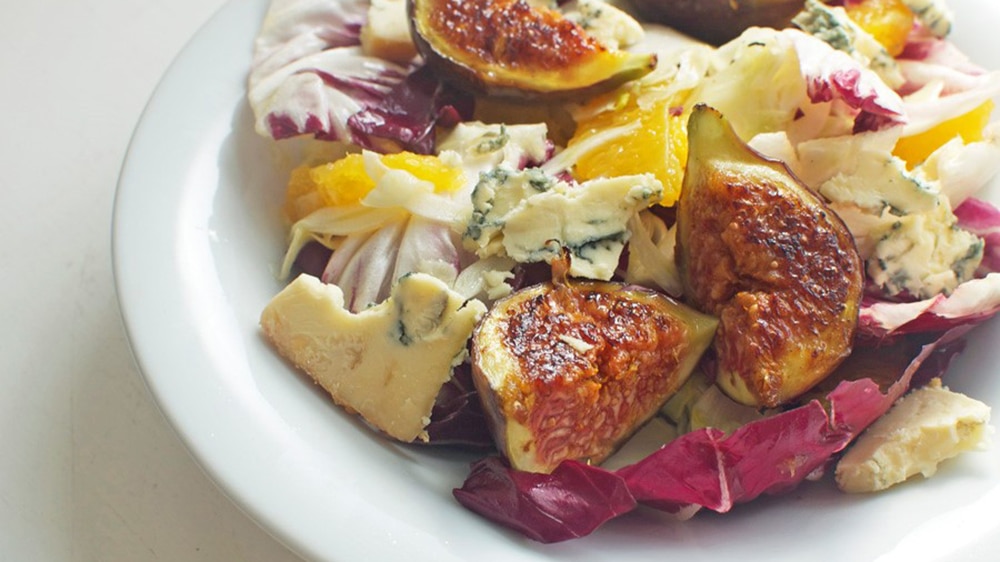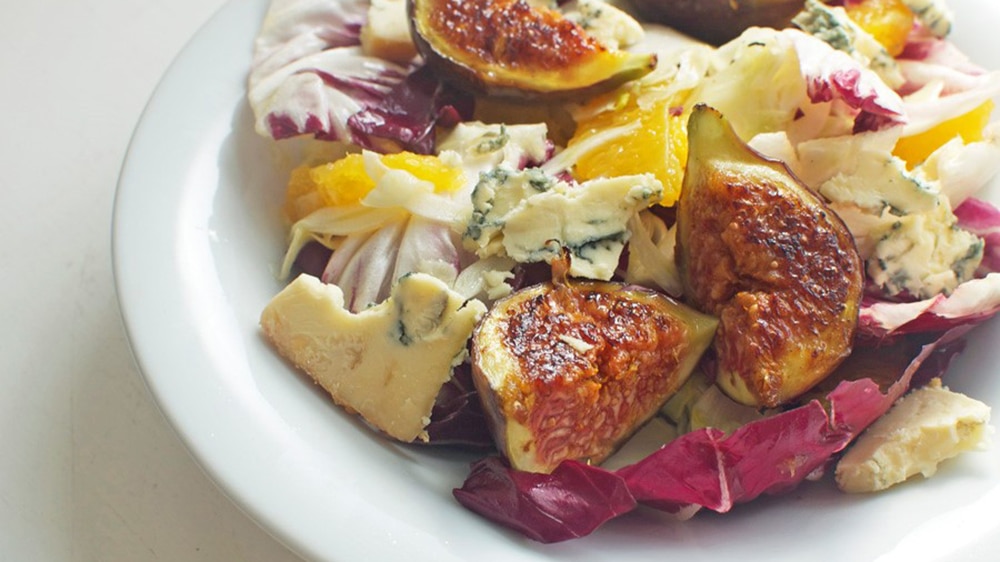 Ingredients
3 medium oranges
1 head of radicchio
1 fennel bulb
120g blue cheese
2 tbsp runny honey
2 tbsp extra virgin olive oil
4 figs
Method
Using a sharp knife, cut the top and bottom off the oranges so they stand flat, then cut the peel off, working from top to bottom following the curve of the fruit. Discard the peel. Slice each orange in half, half again, remove the centre core/pith, and finally cut the quarters in half one more time. Put the segments in a large salad bowl and scrape the juice into another.
Cut the radicchio into quarters and separate the leaves. Roughly chop the largest leaves in half again. Add to the oranges. Slice the fennel in half from top to bottom. Remove the stalk and discard. Slice very thinly, ideally using a mandolin. Add to the radicchio and orange.
Make the dressing by adding the honey, oil and a pinch of salt and pepper to the orange juice. Whisk or stir well with a fork so that the juice, honey and oil combine. Slice the blue cheese into thin shards.
When you're ready to eat, dress the salad and put onto four plates. Sprinkle with cheese. Cut each fig in half from top to bottom. Put a little oil in a non-stick, heavy bottomed frying pan and heat on the highest flame for 1-2 mins until extremely hot. Add the figs, cut side face down, and cook for 1 min to 90 secs – until the face is blackened, but stopping short of cooking the fig all the way through.
Carefully remove from the pan, cut each half in half exposing the uncooked flesh, and put four quarters on top of each salad. Lovely job.
Image: Ed Smith
Where to buy these ingredients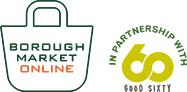 Shop online
If you can't make it to the Market, Borough Market Online offers a wide selection of our traders' produce, delivered direct to London addresses and, where available, by post to the rest of the UK. The service also includes a range of Best of Borough Market hampers and meal boxes.