Spiced beetroot salad
Jenny Chandler
A beautifully balanced salad to see you into autumn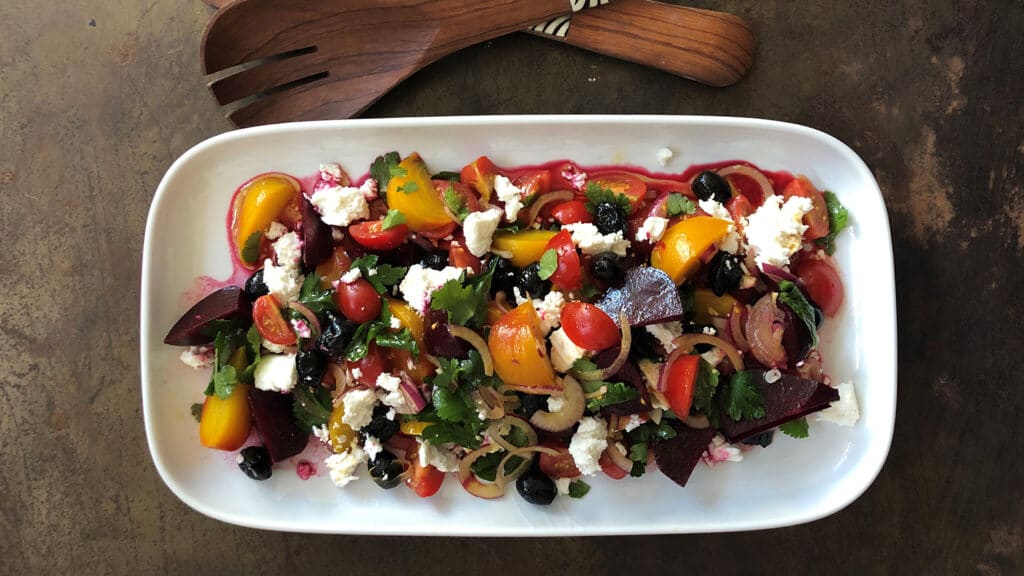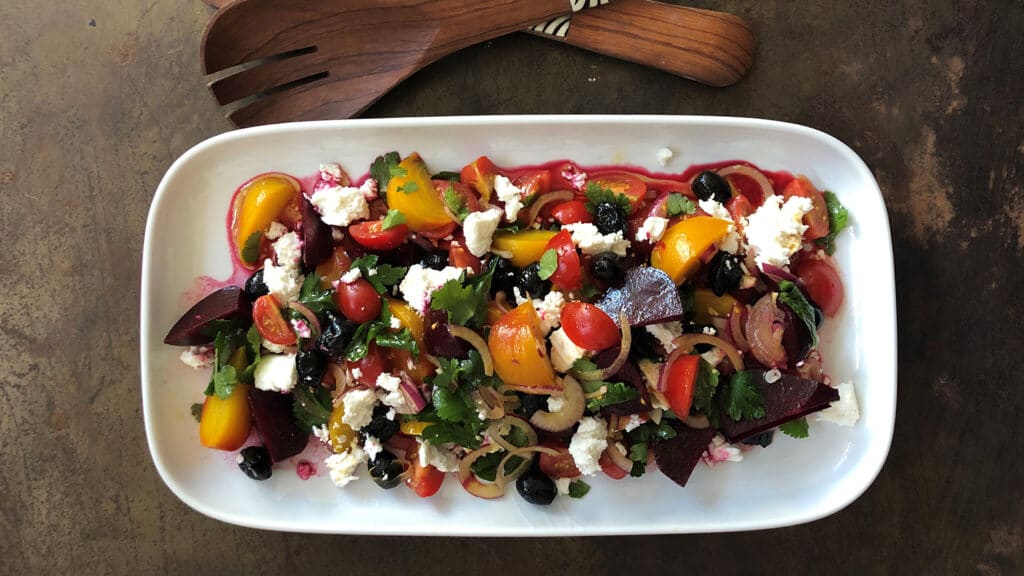 Ingredients
450g cooked, peeled beetroot (golden and traditional pink, if possible)
200g tomatoes
½ red onion, finely sliced
75g good black olives such as kalamata or niçoise, pitted or not, that's up to you
½ tsp ground cumin
¼ tsp ground cinnamon
A large pinch of cayenne pepper
Leaves from 6 sprigs of parsley
Leaves from 6 sprigs of coriander
100g feta cheese
For the dressing
2 tbsp red wine vinegar
6 tbsp olive oil
1 garlic clove, crushed
Method
Chop the beetroot into good-sized chunks, putting any traditional pink pieces into a small bowl, apart from the rest of the salad (otherwise the entire dish will turn a lurid fuchsia).
Divide the tomatoes into halves or quarters and place in a large bowl. Any golden beets can go in too. Add the sliced onion, olives, spices and the herbs, keeping the leaves whole.
Shake the dressing ingredients together in a jar and then pour half over the ruby beetroot and the rest over the salad mixture, tossing gently.
Now spoon the salad into a wide bowl or onto individual plates: place half the red beets on the plate followed by the main salad and then dot with the remaining beets, retaining the stunning colour contrasts.
Crumble over the feta just before serving. Taste – if you're using particularly salty feta or olives you may require no seasoning at all.
Where to buy these ingredients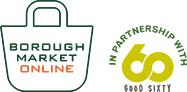 Shop online
If you can't make it to the Market, Borough Market Online offers a wide selection of our traders' produce, delivered direct to London addresses and, where available, by post to the rest of the UK. The service also includes a range of Best of Borough Market hampers and meal boxes.