Gazpacho
Angela Clutton
A classic Spanish summer dish of flavour-packed tomatoes and sherry vinegar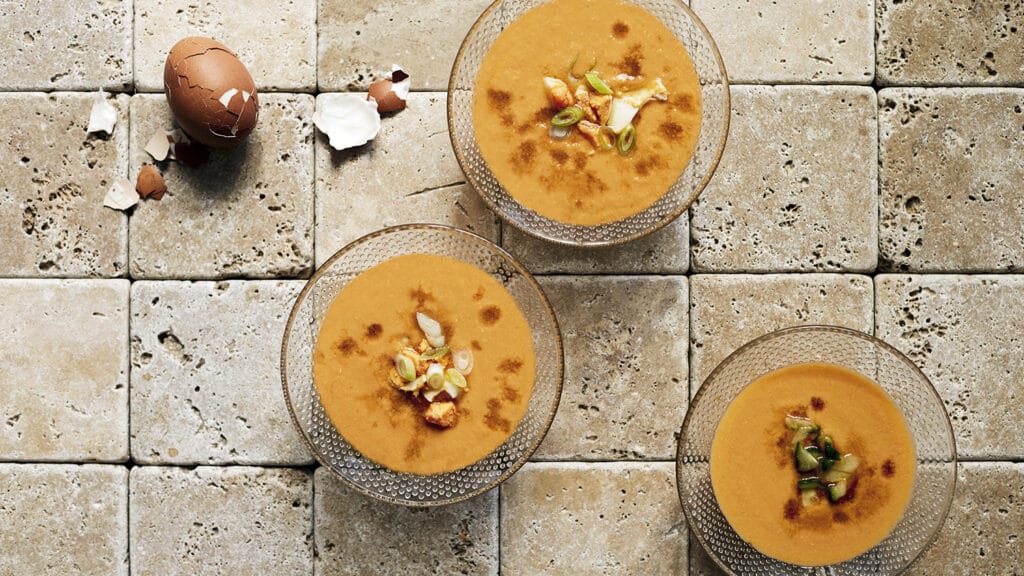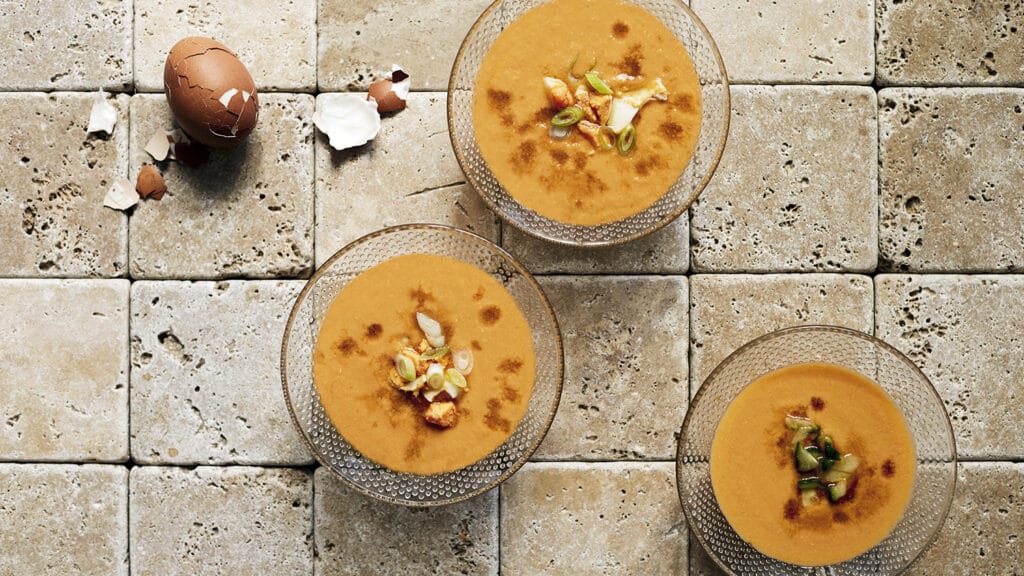 Recipe Meta
Prep
15 mins (plus chilling)
Ingredients
1kg very ripe tomatoes, roughly chopped
1 cucumber, peeled and chopped
1 green pepper, deseeded and chopped
80g slightly stale white or brown bread, torn into pieces
3 cloves of garlic, chopped
3 tbsp sherry vinegar, plus extra to taste
125ml extra virgin olive oil
For the garnish (optional)
Chopped hard-boiled egg
Chopped spring onion
Chopped cucumber
Chopped mint
Croutons
Sherry vinegar
Method
Place the tomatoes in a large bowl with the cucumber, green pepper, bread pieces, garlic, sherry vinegar and half of the oil. Add a good pinch of salt, mix to combine, cover and chill for 2 hours.
Transfer to a blender and blend it all together, adding the rest of the olive oil. Season and strain into a bowl through a fine sieve, pushing with a spoon to get as much through as you can. Taste for seasoning – remember that chilling dulls the seasoning slightly – and take a look at the resulting soup. If it is too thick for your liking, thin it down with some water.
Chill until needed, then serve in small bowls or cups with a drizzle of sherry vinegar on top and your choice of garnishes, arranged on the table for each person to help themselves to.
ALTERNATIVE: Rather than sherry vinegar, try finishing with a good balsamic, tomato balsamic, maple vinegar or cucumber vinegar
Image: Kim Lightbody
Where to buy these ingredients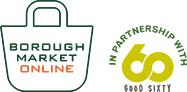 Shop online
If you can't make it to the Market, Borough Market Online offers a wide selection of our traders' produce, delivered direct to your door.