Goat's cheese fritters & watercress pesto
Lesley Holdship
Soft, creamy goat's cheese with a crisp crumb coating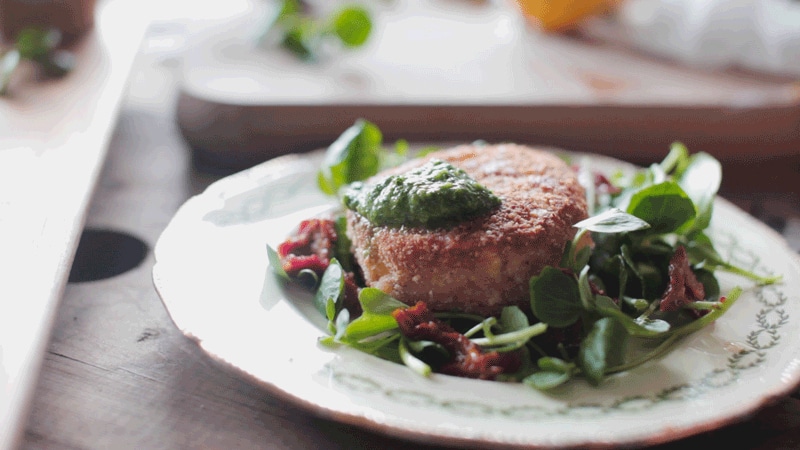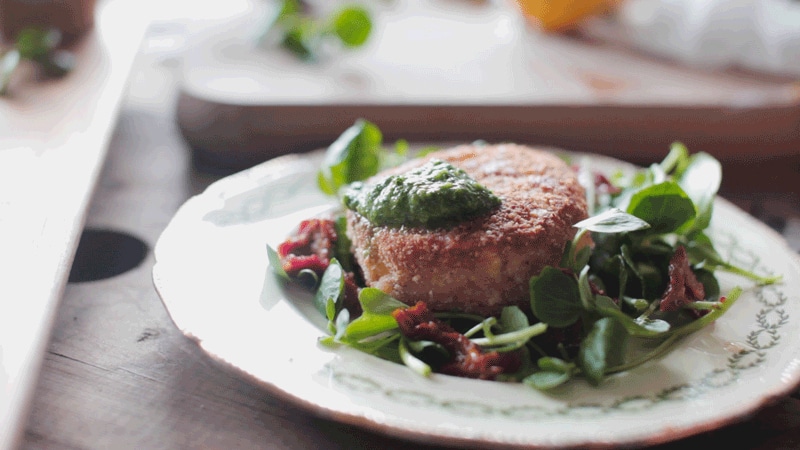 Ingredients
2 tbsp plain flour
2 eggs
75g fresh breadcrumbs
25g hazelnuts, ground
8 slices of goat's cheese, about 2cm thick
50g watercress
½ lemon, zest and juice
50ml olive oil
3 tbsp water
Sea salt and freshly ground black pepper
Method
Place the flour, egg and breadcrumbs onto 3 plates. Mix the hazelnuts into the breadcrumbs.
Dust the cheese rounds in the flour, coat in the beaten egg then press into the breadcrumbs. Egg each round a second time then breadcrumb again, too. Set aside.
To make the pesto, coarsely chop the watercress then mix together with the lemon, olive oil and water. Generously season.
Heat the oil in a small enough pan to give you around a 6-8 cm depth. Check the temperature by dropping in a little piece of bread. It should sizzle nicely!
Gently lower the cheeses into the oil, 2 or 3 at a time. Cook until they take on a good golden colour all over. This will take 3-4 mins. Place on some kitchen paper to drain and keep warm while you cook the rest.
Serve the goat's cheese on a bed of crunchy salad leaves, drizzled with the flavourful pesto.
Images: John Holdship
Where to buy these ingredients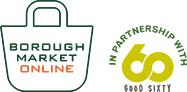 Shop online
If you can't make it to the Market, Borough Market Online offers a wide selection of our traders' produce, delivered direct to London addresses and, where available, by post to the rest of the UK. The service also includes a range of Best of Borough Market hampers and meal boxes.