Kentish apple & cheese pie
Jenny Chandler
Apparently a favourite of Charles Dickens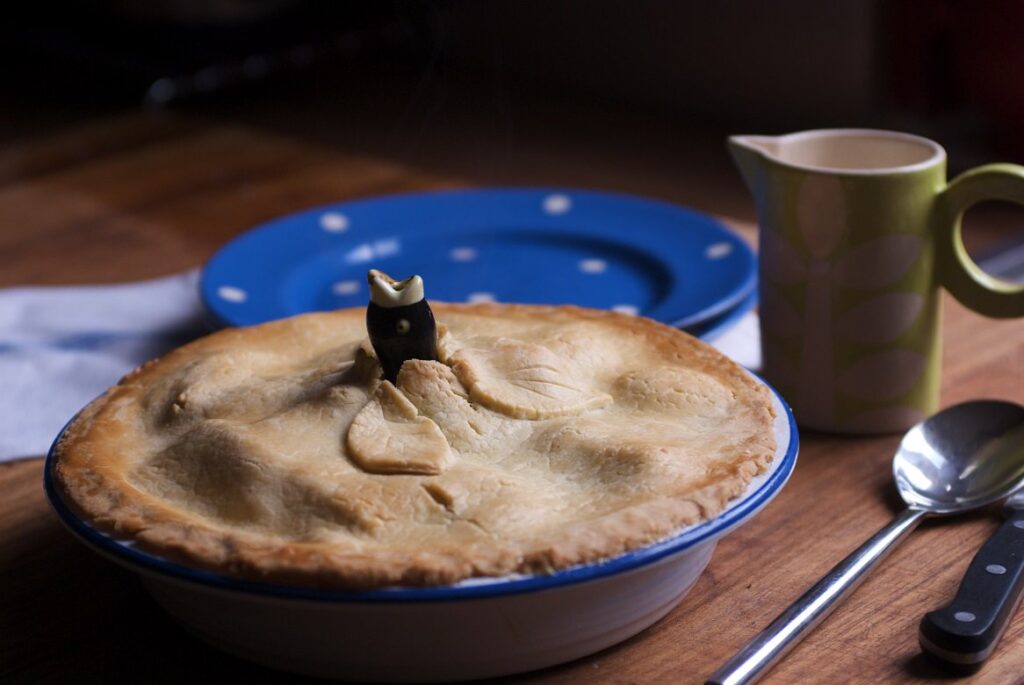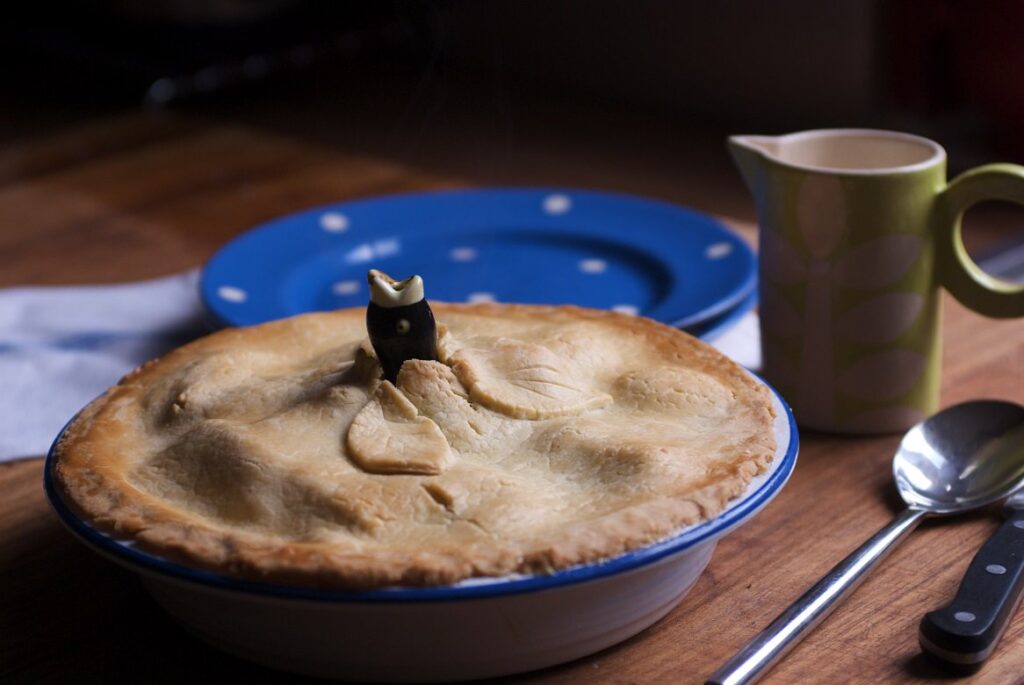 Recipe Meta
Prep
15 mins (plus pastry making)
Ingredients
For the crust
250g shortcrust pastry (homemade of course, but I'm sure that you have a recipe)
For the filling
Juice of 1 lemon
800g cooking apples (although if using bramley's seedling I would throw in some firmer eating apples too)
75g-100g sugar
Nutmeg
75g hard cheese, cheddar would work well, or a more subtle caerphilly or wensleydale
1 x 22cm-ish pie dish
Method
Preheat the oven to 200C. Squeeze the lemon juice into a large bowl. Peel and core the apples and then slice or chop as you like, it doesn't need to be dainty. Roll the apple slices around in the lemon juice as you go along, to prevent them from discolouring.
Now layer half the apple slices into the pie dish and then sprinkle with half of the sugar and a good grating of nutmeg. I put a pie funnel into my dish at this point, it holds the pastry up and allows the steam to escape, giving better pastry every time. I also love to see a little blackbird's head poking out of the crust.
Layer over the rest of the apples and the remaining sugar if your apples are very tart (they will sweeten as they bake).
Slice the cheese finely and cover the apples with a layer of cheese. Now roll out your pastry and cut a small cross in the middle if you have a pie funnel. Lift the pastry onto the pie using a rolling pin, don't worry about any cracks, a few pastry leaves seem appropriate in any case, and will cover a multitude of sins.
Press the pastry down onto the edge of the dish and trim away any excess. Decorate with leaves if you like and brush with milk.
Bake for 30-40 mins until golden brown. Eat while hot (otherwise the cheese will firm up) with a good dollop of cream.
Where to buy these ingredients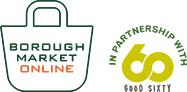 Shop online
If you can't make it to the Market, Borough Market Online offers a wide selection of our traders' produce, delivered direct to your door.