Lemon sole, samphire & cockles
Luke Hawkins
Delicate fish with tempura-battered samphire and cockles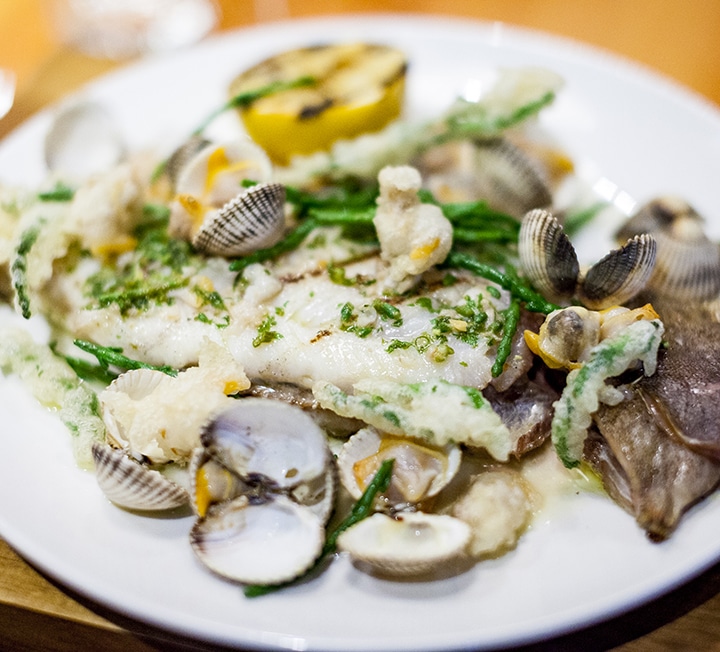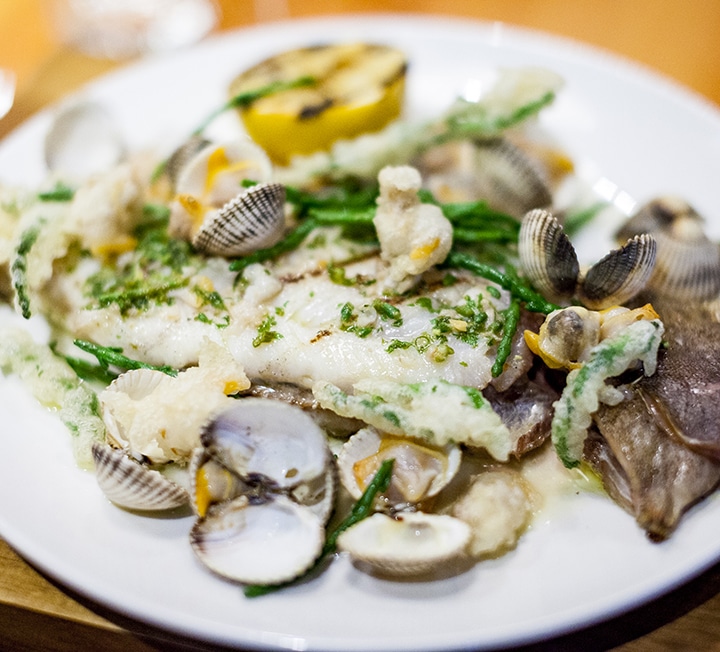 Recipe Meta
Cook
30 mins (plus chilling)
Ingredients
150g plain flour
150ml soda water
1kg cockles, washed in cold water
200ml white wine
3 lemons
500g samphire, washed, woody ends picked off
250g butter
4 whole lemon sole, approx 700g each, trimmed and skinned
50g coarse sea salt
Method
Make the tempura batter by whisking the flour into the soda water until smooth. Season with a pinch of sea salt.
Cook 500g cockles in a hot pan with the white wine and the juice of half a lemon. Once they have all opened, pass off the cockles, reserving the liquor. Rapidly cool the cockles in the fridge. When cold, pick them out of the shell.
Take half the picked cockles and half the samphire and blend with 150g butter and the zest of one lemon until well mixed.
Season the fish and chargrill on both sides briefly to mark. Spread the cockle butter over the skinned side of the fish. Place on a tray ready to go under the grill.
Cut 2 lemons in half and chargrill them. Place the fish under the grill, butter-side up. Roll the rest of the picked cockles and half of the remaining samphire in seasoned flour and drop in the tempura batter. Deep fry at 190C until crispy.
Place the remaining 500g uncooked cockles in a hot pan with the rest of the samphire, a squeeze of lemon and the cockle liquor from earlier. Once the fish is cooked (the tip of a paring knife should go through the meat easily), place it on a plate, followed by the clams and samphire in the broth. Garnish with the tempura cockles and samphire and the chargrilled lemons.
Image: John Holdship
Where to buy these ingredients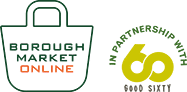 Borough Market Online
If you can't make it to the Market, Borough Market Online offers a wide selection of traders' produce, delivered direct to your door.