Linguine with wild garlic pesto
Hayden Groves
A quick and tasty way to make the most of the fleeting wild garlic season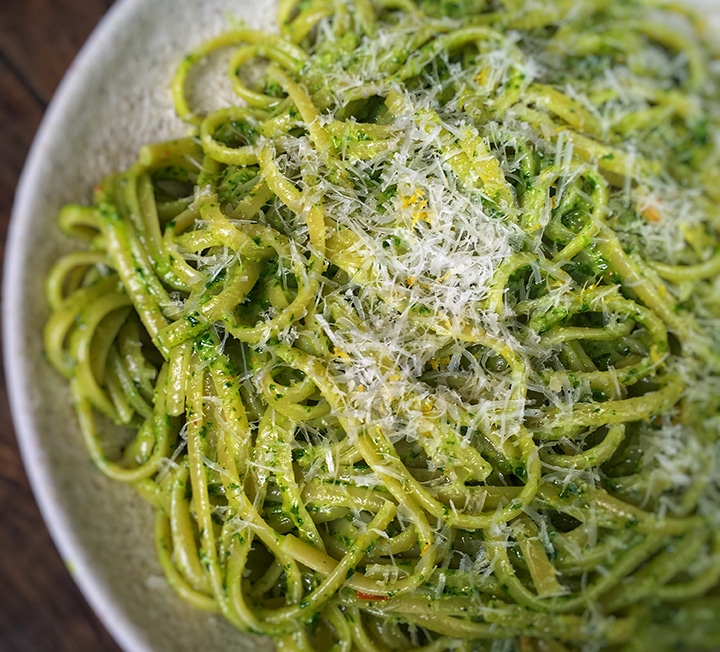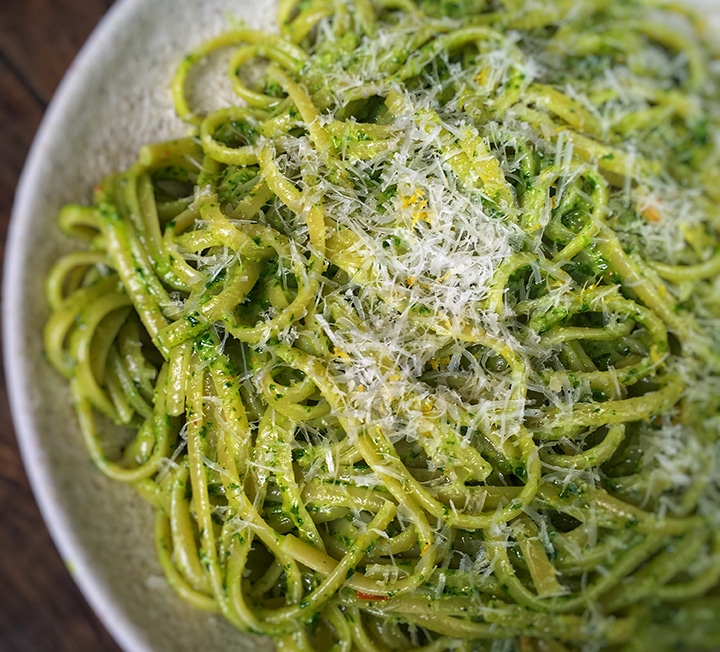 Ingredients
150g wild garlic, tough stalks removed, leaves washed
2 cloves of garlic, crushed
75g pine nuts, lightly toasted and cooled
75g parmesan, finely grated, plus extra to serve
150ml olive oil
A pinch of caster sugar
A few drops of lemon juice
400g linguine
Method
Tear or roughly chop the wild garlic and place in a small food processor with the crushed garlic and a good pinch of sea salt. Blitz to a rough paste, then add the pine nuts and parmesan and pulse again. Continue blending while you slowly add almost all the oil. Taste, season with salt, pepper, a pinch of sugar and the lemon juice.
Transfer the pesto to a clean jar, top with the remaining oil and cover (this can be made in advance and will keep in the fridge for up to a week – just bring it back to room temperature before use).
Cook the linguine in salted water following the packet instructions. Drain, reserving a little of the cooking water. Mix as much pesto as you like into the pasta and add a splash or two of the water until you get the desired consistency. Serve with a little grated parmesan over the top.
Where to buy these ingredients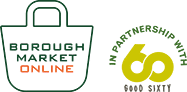 Borough Market Online
If you can't make it to the Market, Borough Market Online offers a wide selection of traders' produce, delivered direct to your door.