Muhumarra
Jenny Chandler
A brick-red Levantine dip of roasted peppers, walnuts and pomegranate molasses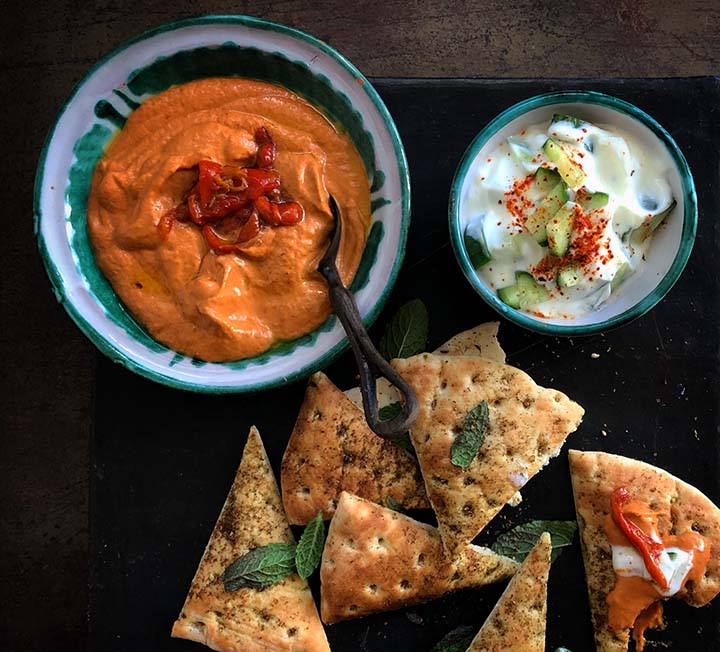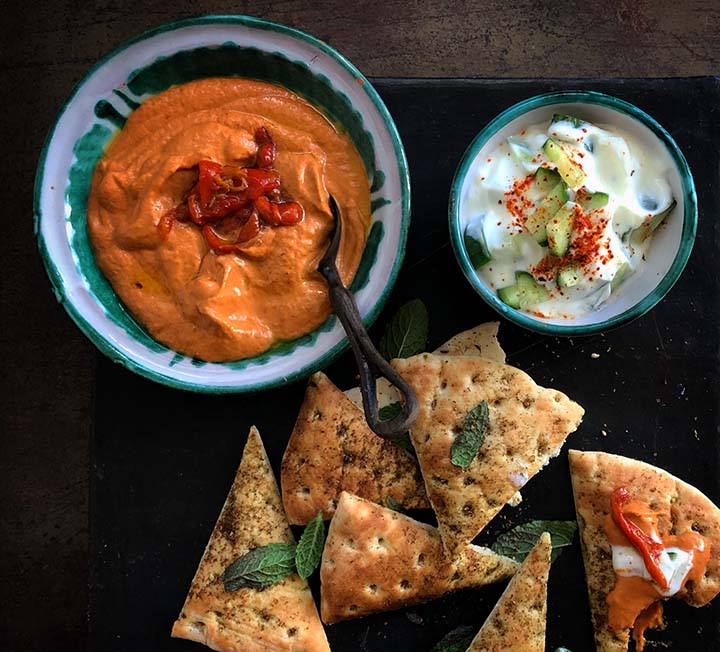 Ingredients
4 red bell peppers, roasted and peeled
6 cloves of garlic, skin on
100g chopped walnuts
1-2 tsp chilli flakes (Aleppo chilli if possible)
1 tsp ground, roasted cumin
150ml extra virgin olive oil
1½ tbsp pomegranate molasses
Juice of ½ lemon
½ tsp salt
1 tbsp chopped chives
Method
Heat the oven to 200C. Roast the peppers and using the same oven add the garlic cloves for about 15 mins until soft (but on no account burnt).
Toast the walnuts in a roasting tin in the same oven for about 10 mins, or until they smell deliciously nutty. Peel the peppers and squeeze out the sweet, roast garlic paste from the skins.
Now blitz everything together using a jug blender for a smooth finish, or pulse in the food processor if you're after something chunkier. Taste and balance with more salt, lemon juice and chilli if necessary.
Sprinkle with chopped chives or coriander and perhaps another splash of olive oil. This dip with keep in the fridge for three days but be sure to serve at room temperature.
Where to buy these ingredients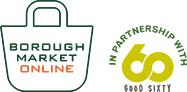 Shop online
If you can't make it to the Market, Borough Market Online offers a wide selection of our traders' produce, delivered direct to your door.