Nettle & Cornish yarg tart
Tom Hunt
A winning combination of Cornish cheese and fresh nettles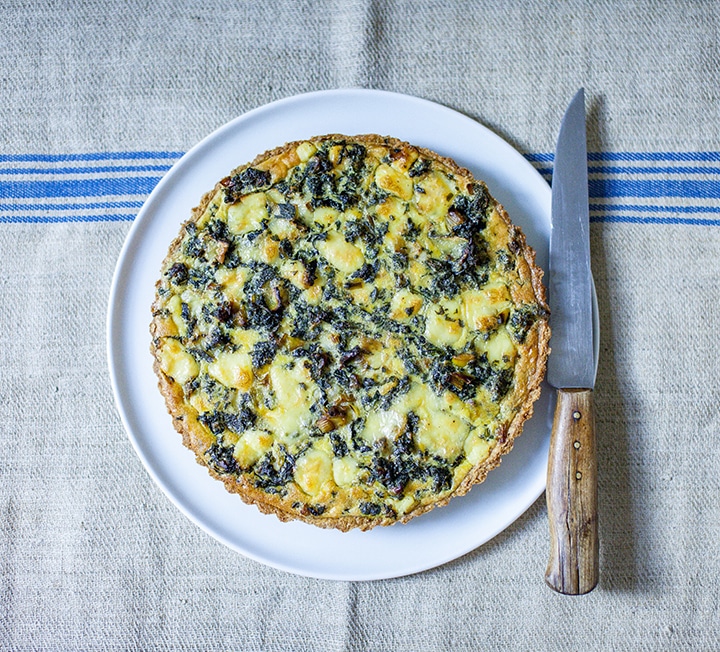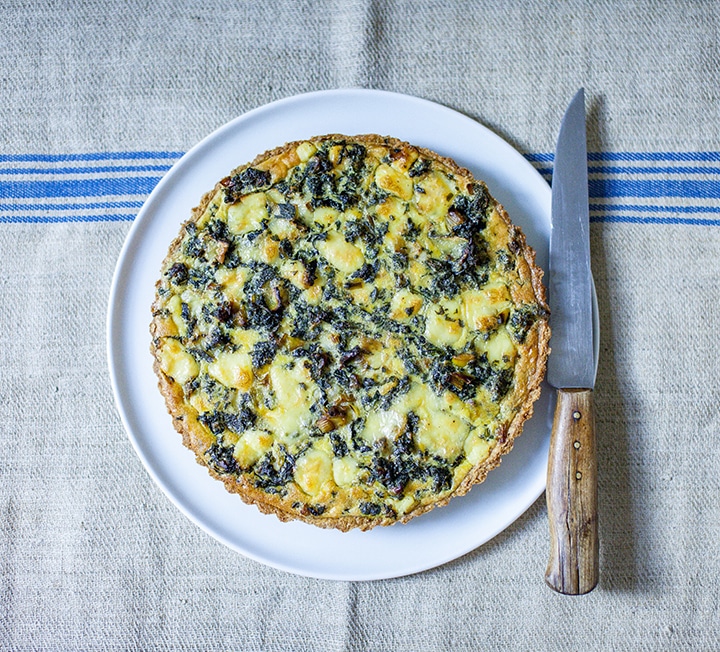 Recipe Meta
Prep
15 mins (plus chilling)
Ingredients
For the shortcrust pastry case
200g plain flour, preferably spelt, plus more to dust
100g cold butter, cut into small cubes
2 eggs
For the filling
1 leek, trimmed, cleaned and sliced into 1cm rounds
A knob of butter, or glug of olive oil
100g nettles, chopped
200g Cornish yarg, chopped into small pieces
350ml organic double cream
3 eggs, lightly beaten
Method
To make the pastry case, put the flour, butter and a pinch of salt into a blender and blend until the butter is combined finely into the flour, then add one egg and 1 tbsp cold water. Pulse-blend three to five times. Open the top and squeeze a lump of pastry together, if it doesn't form into a ball then add another 1 tbsp water and pulse again. Repeat if necessary.
Turn the pastry out onto the table then bring together with your hands. Wrap in a clean plastic bag and chill in the fridge for 30 mins.
Preheat the oven to 180C. Roll out the pastry on a lightly floured surface to about the thickness of a pound coin. Use the pastry to line a 20cm case, making sure it is pushed down into all the corners and that it overhangs at the top (this will stop the pastry shrinking back). Prick all over with a fork to stop the pastry puffing up. Bake for 20 mins until just cooked, then trim the excess pastry from the edges with a knife. Beat the remaining egg, then brush the pastry, filling any holes or cracks. Return to the oven for 3 mins. Allow to cool.
To prepare the filling, put your leeks into a saucepan over a medium heat with a knob of butter or glug of olive oil. Saute for 15 mins until tender, add the chopped nettles and more butter or oil and cook for 2-3 mins, season to taste. Remove from the heat.
Stir in the Cornish yarg pieces, then scatter the mixture loosely and evenly into the baked tart case. Mix the cream with the eggs and season with salt and pepper to taste. Fill the tart case with the cream mixture and put in the preheated oven for about 25-30 mins, or until only just set. Give it a wobble and if it looks firm but still moves, it should be ready.
Image: John Holdship
Where to buy these ingredients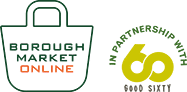 Borough Market Online
If you can't make it to the Market, Borough Market Online offers a wide selection of traders' produce, delivered direct to your door.