Oysters & champagne
Lesley Holdship
Grilled oysters with spinach and a creamy champagne sauce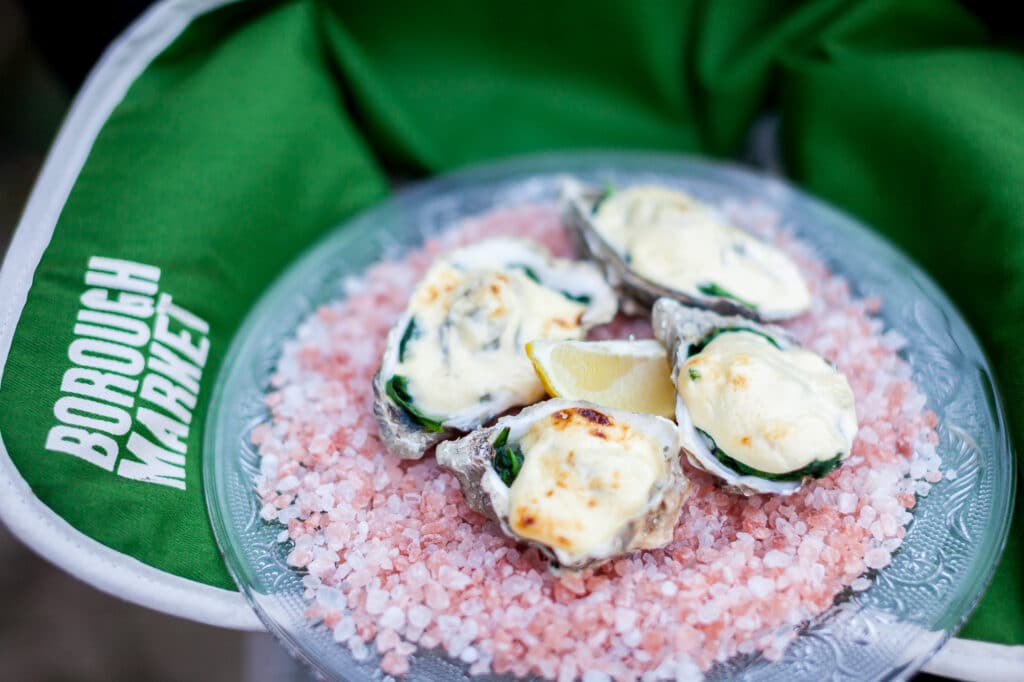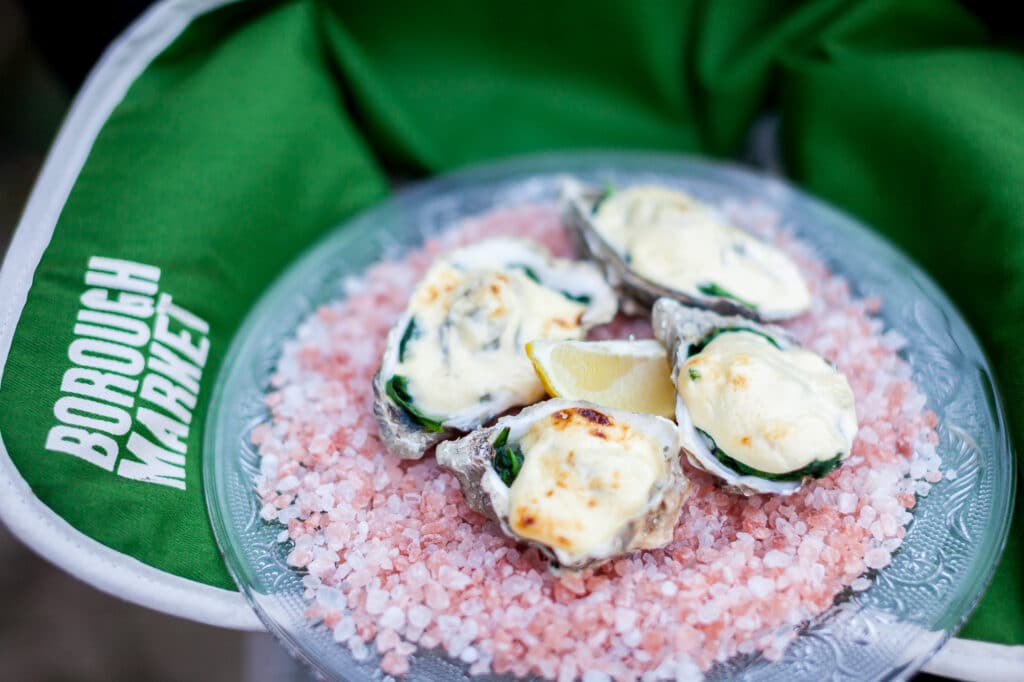 Ingredients
A knob of good butter
1 shallot, peeled and finely chopped
75ml champagne
100ml double cream
75g fresh spinach leaves
Sea salt and freshly ground pepper
4 oysters
½ lemon
Method
Make your sauce by melting a drop of butter in a large wide sauté pan. Add the shallot and cook gently for 5 mins until tender. Pour in the champers and bubble for around 5 mins to reduce a little, then pour in the cream. Bubble vigorously for another 5 mins to reduce, until silky and thick. Set aside for the time being.
Warm another lump of butter in a pan, adding the spinach leaves. Cover with a lid and cook for 1 min over a medium heat. This should wilt the spinach beautifully. Season.
Shuck the oysters when you are ready to cook them, not before, then set aside for the moment. Rest the deep shells on a bed of salt on a baking sheet. Heat the grill to high.
Fill the shells with the spinach mixture and nestle the oysters on the top. Spoon over the sauce then place under the grill and cook for 3-4 mins until golden, bubbling and hot, hot, hot!
Image: John Holdship
Where to buy these ingredients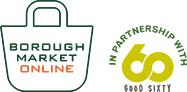 Shop online
If you can't make it to the Market, Borough Market Online offers a wide selection of our traders' produce, delivered direct to London addresses and, where available, by post to the rest of the UK. The service also includes a range of Best of Borough Market hampers and meal boxes.