Oysters with Market garnishes
Ed Smith
A celebration of native oyster season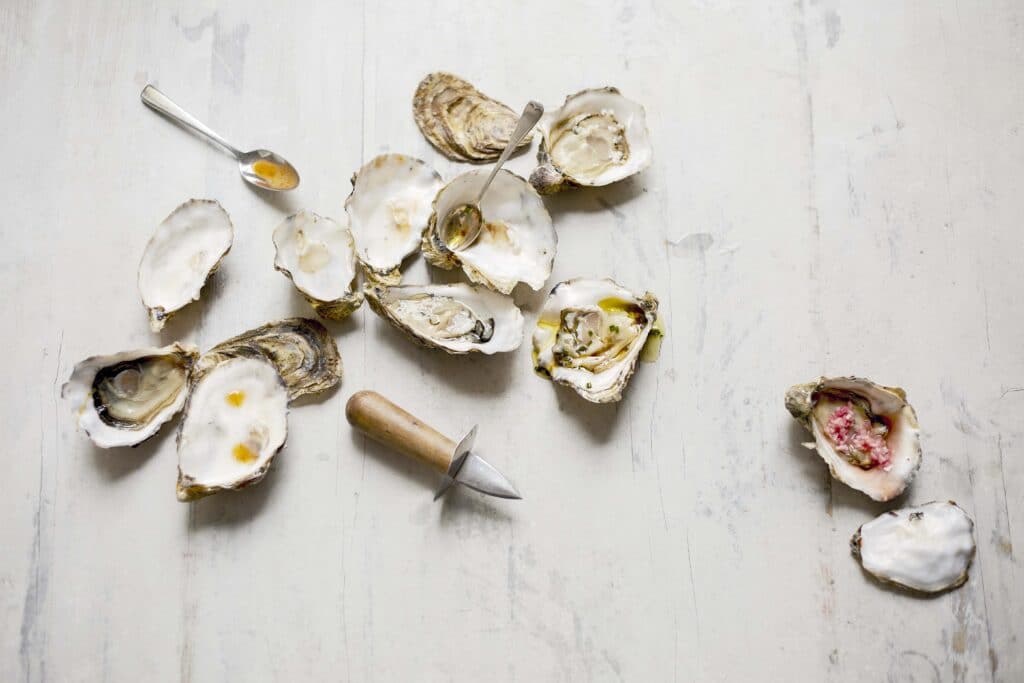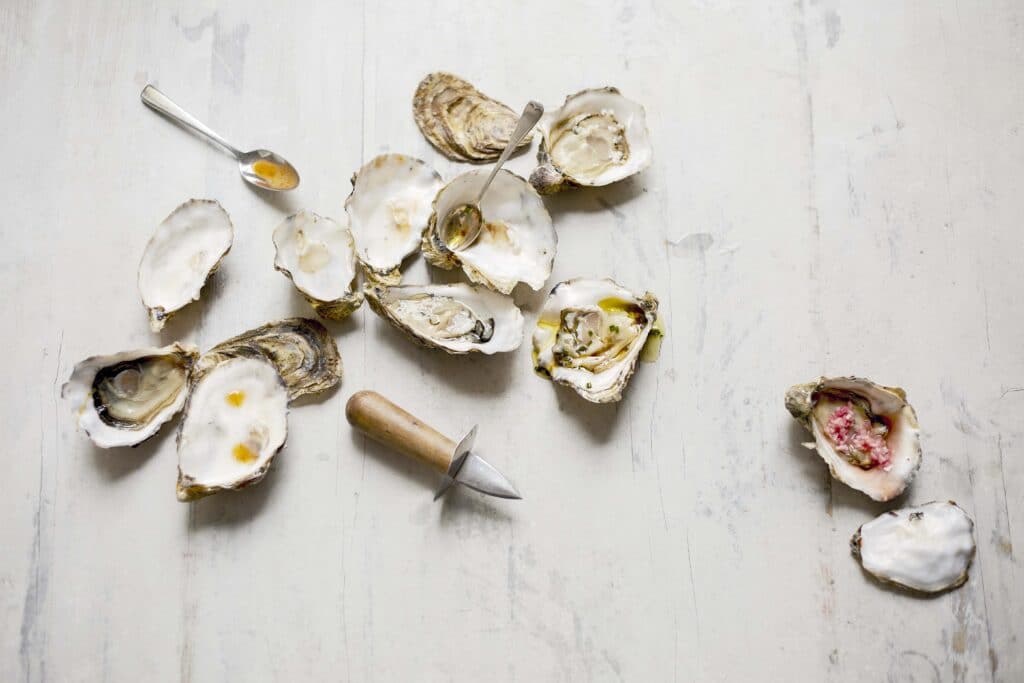 Recipe Meta
Prep
15 mins (plus chilling)
Ingredients
For the raspberry vinegar & shallot mignonette
3 tbsp sweet raspberry vinegar
1 tbsp very finely diced shallot
3-4 grinds of a black pepper mill
For the aged balsamic vinaigrette
1 tbsp aged balsamic vinegar
3 tbsp peppery extra virgin olive oil
½ tsp flaky sea salt
4 chives, finely chopped (optional)
For the hot sauce
Scotch bonnet hot pepper sauce
Method
For the raspberry vinegar and shallot mignonette, combine the ingredients in a small bowl. Add 1 tsp mignonette onto each oyster.
For the aged balsamic vinaigrette, combine the balsamic, olive oil and sea salt in a small bowl. Stir vigorously to emulsify the liquids. Add 1 tsp vinaigrette onto each oyster, and garnish with the chopped chives.
The hot sauce method could not be simpler! Simply add 2-3 drops of hot pepper sauce per oyster.
Image: Kim Lightbody
Where to buy these ingredients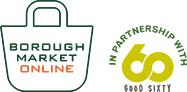 Shop online
If you can't make it to the Market, Borough Market Online offers a wide selection of our traders' produce, delivered direct to your door.