Peach, raspberry & pistachio mess jars
Rachel Phipps
A perfect summer picnic dessert made in old jam jars for easy transportation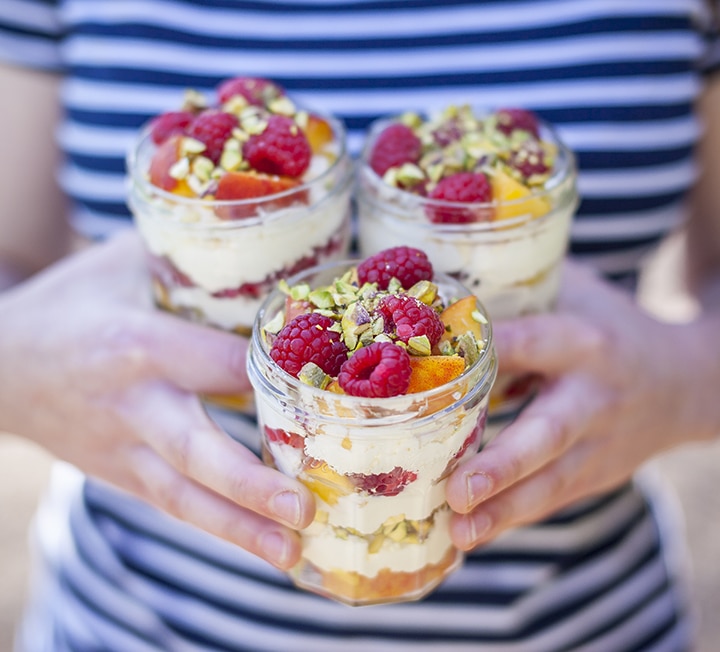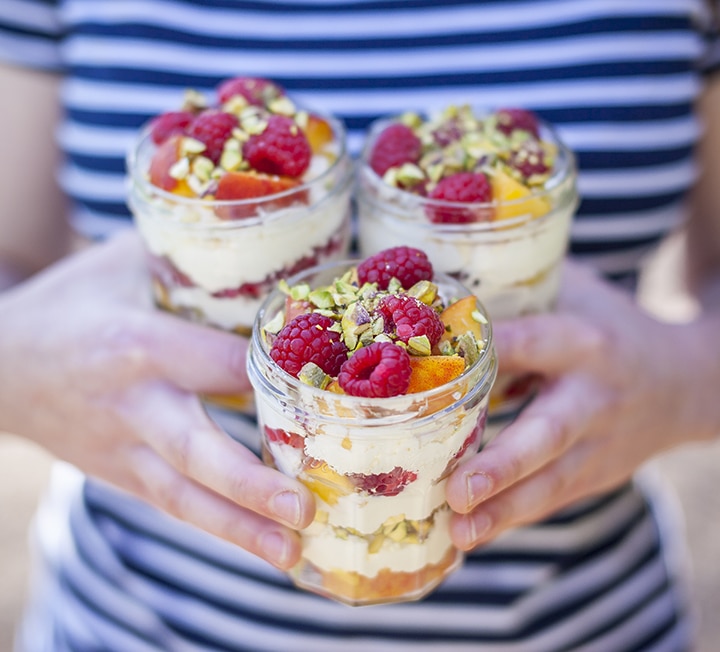 Ingredients
500ml double cream
3-4 large meringues
200g raspberries
4 large ripe peaches
2 small handfuls of pistachios
Method
Whip the cream until just stiff. Lightly crush the meringues, chop the peaches into very small pieces and roughly chop the pistachios.
To assemble the mess jars, simply layer the fruit, cream, meringue and nuts. To stop the meringue going soggy during transportation, make sure you keep it separate from the fruit with a layer of cream.
For the best visual effect, start with a little bit of fruit at the bottom and make sure you finish with a little fruit and a good sprinkling of nuts on top.
Finish with the fruit just peeking out over the top of the jar so that the lids can be screwed on easily. Keep refrigerated.
Image: John Holdship
Where to buy these ingredients