Rye crostini with dill butter, radishes & spring onion
Alissa Timoshkina
An elegant take on a classic Russian welcome snack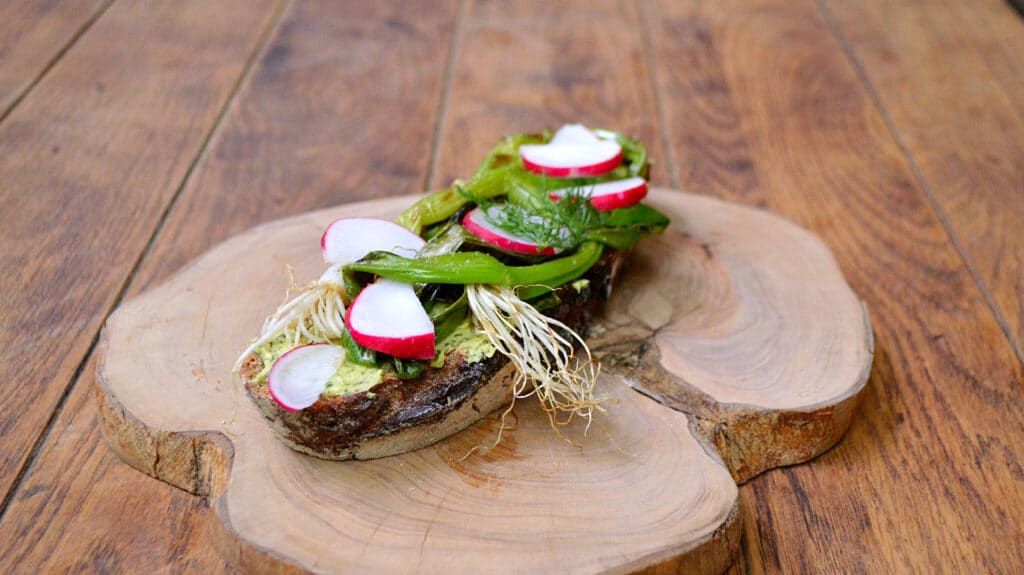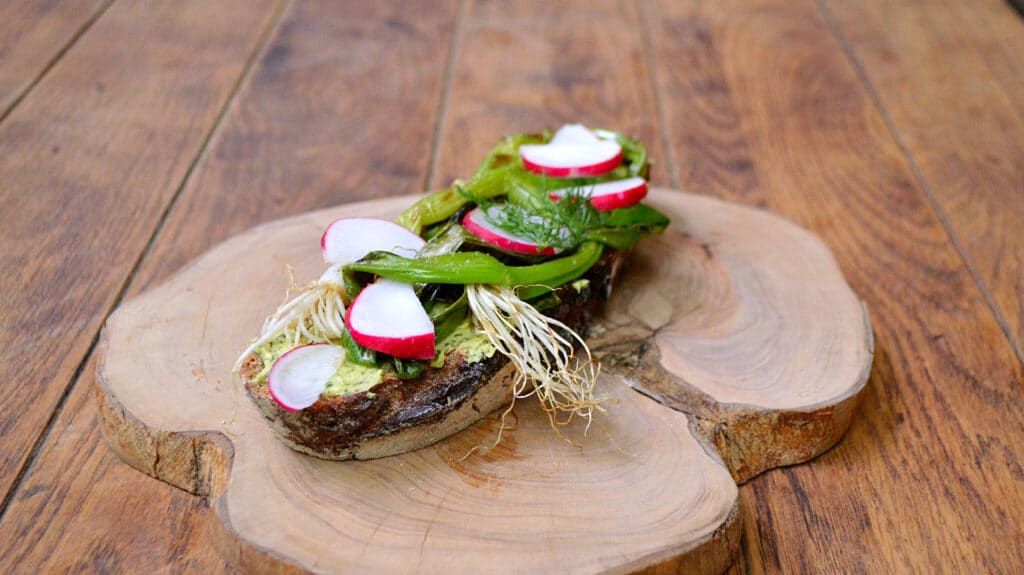 Ingredients
4 slices of dark rye or borodinksy bread
100g unsalted butter
2 large pinches of sea salt
100g dill
8 spring onions
Unrefined sunflower oil, for brushing
8 radishes
Method
Lightly toast the rye bread on a dry, non-stick frying pan or in a toaster. Set aside to cool down.
Using a food processor or a hand blender, mix the butter with salt and fresh dill until a light, fluffy green paste is achieved. This should not take more than 5 mins.
Heat a griddle pan. Lightly brush the spring onions with oil before placing them on the griddle. Char on each side for approx 1 min, or as long as it takes for the distinct marks to appear. Wash the radishes (remove the leaves if they come with them) and slice into thin discs.
To serve, smother each slice of bread with approx 20g dill butter. Decorate with two charred spring onions which you can curve into a shape and dot the discs of radishes on top. Add a final sprinkle of salt before serving.
Where to buy these ingredients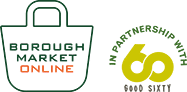 Borough Market Online
If you can't make it to the Market, Borough Market Online offers a wide selection of traders' produce, delivered direct to your door.