Smoked haddock chowder
Hayden Groves
A hearty soup of haddock, potato and herbs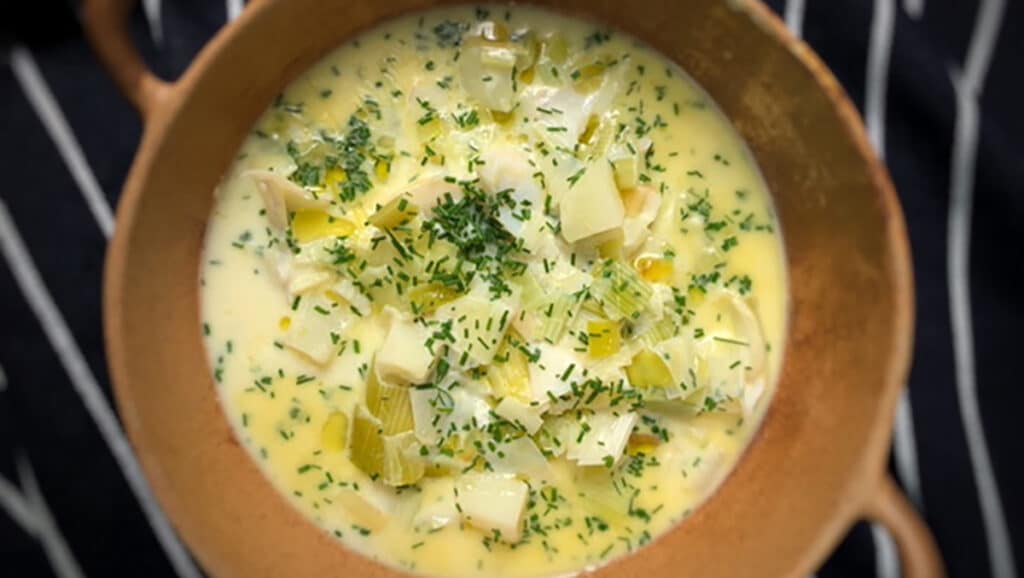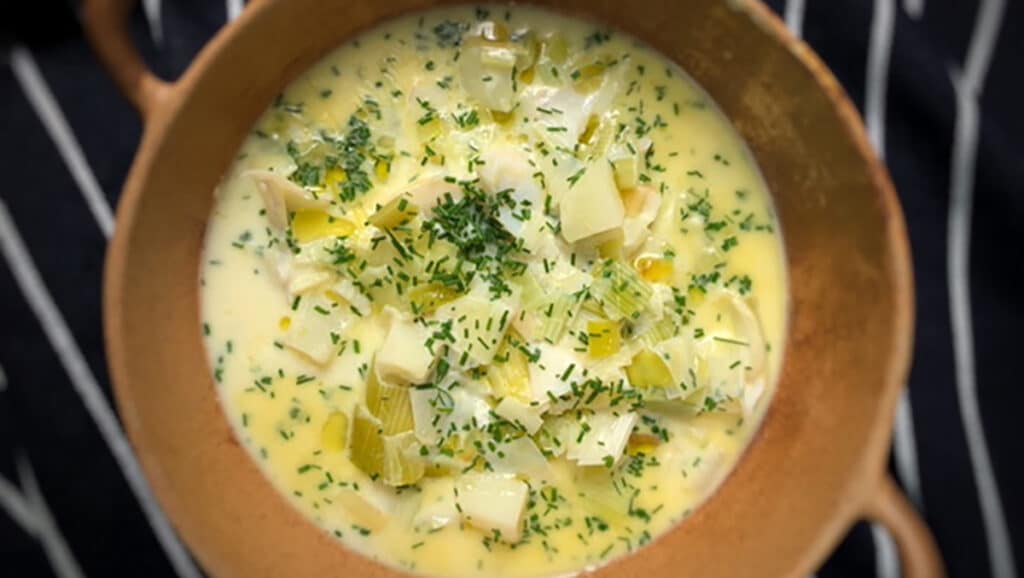 Ingredients
25g butter
1 medium leek, cut into 5mm slices and washed
2 medium potatoes, peeled and cut into 1cm cubes
250g un-dyed smoked haddock
300ml milk
Lemon juice
1 tbsp finely chopped parsley
1 tbsp finely chopped chives
Method
Melt the butter in a saucepan over a low heat, add the leek and fry gently with a lid on for 3-4 mins – do not allow to brown.
Add the diced potatoes and cook in the buttery leek juices for 2 mins. Add 300ml water and simmer gently for 10-15 mins, or until the potatoes are just tender.
Meanwhile, in another pan just big enough to hold the smoked haddock, cover the fish with the milk and cook very gently for about 3 mins. Allow the haddock to cool in the milk enough to flake gently into large pieces, removing bones and any skin.
Add the milk to the saucepan containing the cooked potatoes and leeks and simmer for a further 3 mins. Add the flaked fish to warm through, add the chopped herbs, and season with a few drops of lemon juice and some salt and pepper. Serve piping hot.
Where to buy these ingredients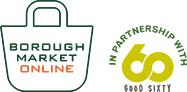 Shop online
If you can't make it to the Market, Borough Market Online offers a wide selection of our traders' produce, delivered direct to London addresses and, where available, by post to the rest of the UK. The service also includes a range of Best of Borough Market hampers and meal boxes.