Sticky pomegranate molasses chicken wings
Rachel Phipps
Finger-lickingly tasty sweet and sticky chicken wings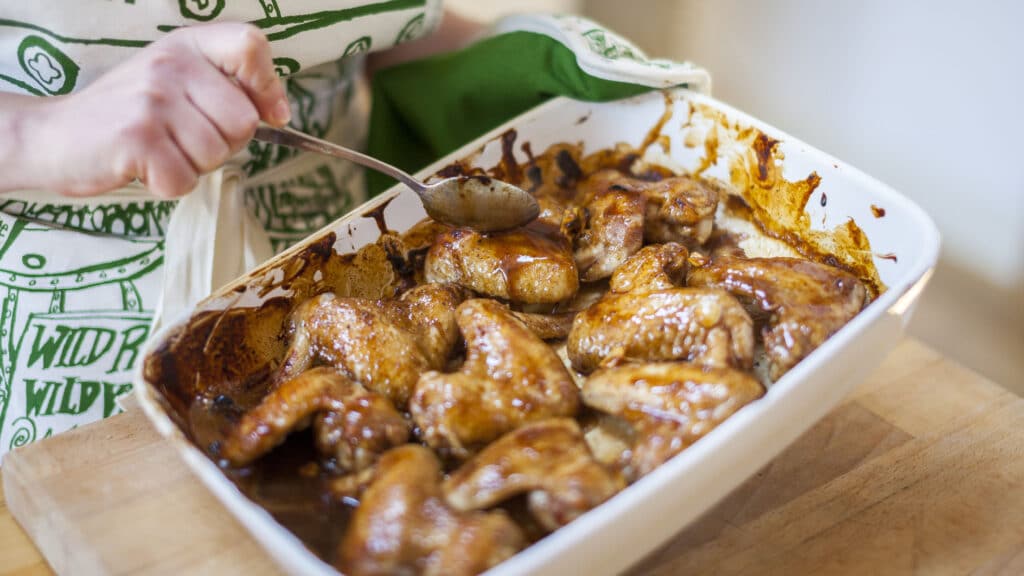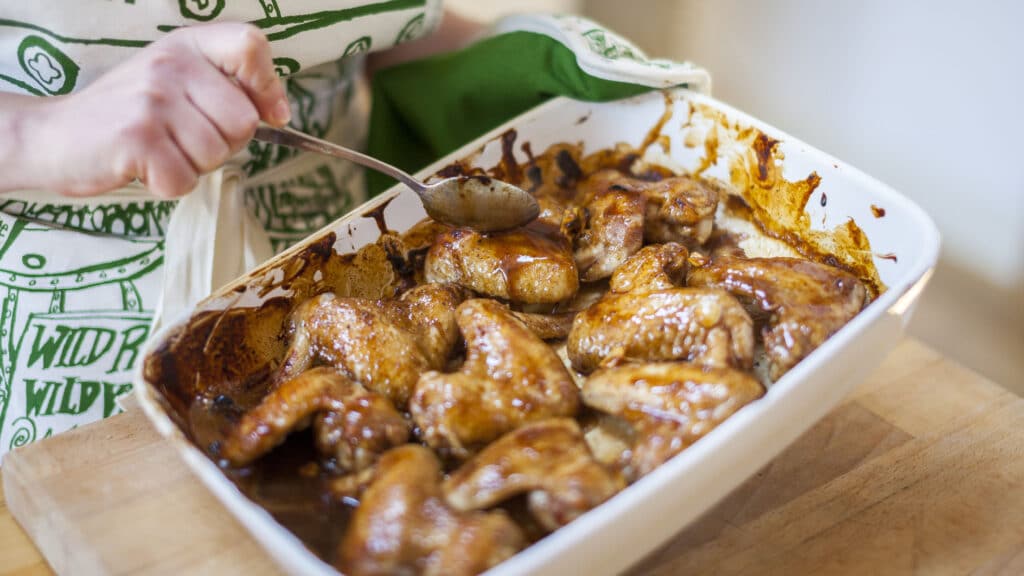 Recipe Meta
Prep
5 mins (plus 6 hours marinating)
Ingredients
12-14 chicken wings
1 tbsp vegetable oil
6 tbsp pomegranate molasses
1 tbsp runny honey
1 tsp ground allspice
2 large garlic cloves, thinly sliced
Sea salt
Freshly ground salt and pepper
Method
To make the marinade, in a very large baking dish mix together the vegetable oil, molasses, honey and allspice. Season well with salt and pepper, then add the sliced garlic.
Add the chicken wings, making sure every single wing is covered with the marinade. Cover and chill for at least 6 hours before roasting, but preferably overnight.
Bring the chicken out of the fridge and up to room temperature while the oven is heating to 200C.
Spoon any run off marinade back over the chicken, and roast the wings for 20-25 mins skin side up.
After the first 10 mins, take the chicken out of the oven and baste the wings. The marinade should gradually start to thicken. Do this again after another 5 mins; the chicken should be brown and glossy when it is ready to come out of the oven.
Image: John Holdship
Where to buy these ingredients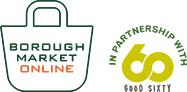 Shop online
If you can't make it to the Market, Borough Market Online offers a wide selection of our traders' produce, delivered direct to London addresses and, where available, by post to the rest of the UK. The service also includes a range of Best of Borough Market hampers and meal boxes.