Strawberry & fennel seed kulfi
Meera Sodha
Indian-style strawberry ice cream with a gentle infusion of fennel seed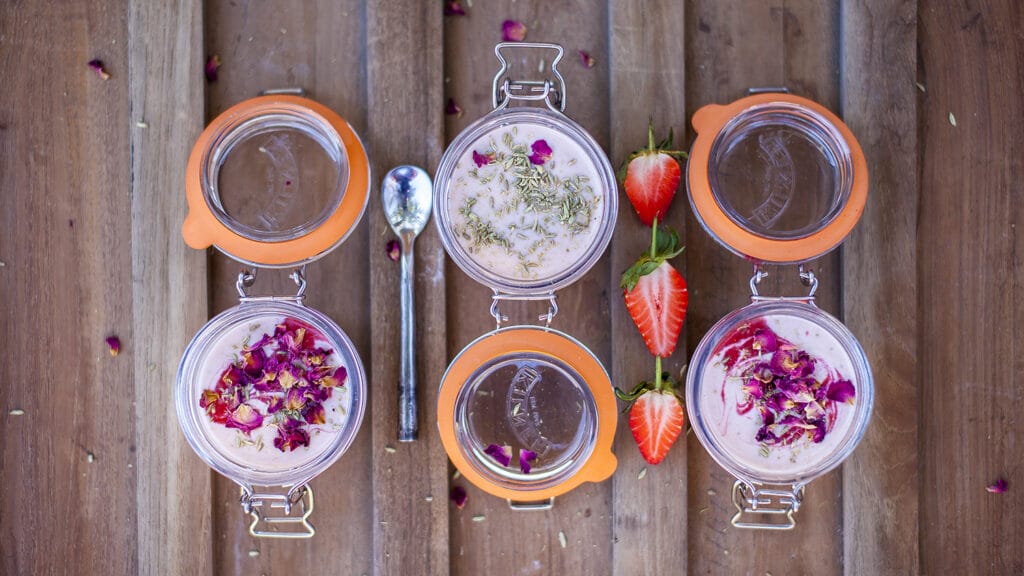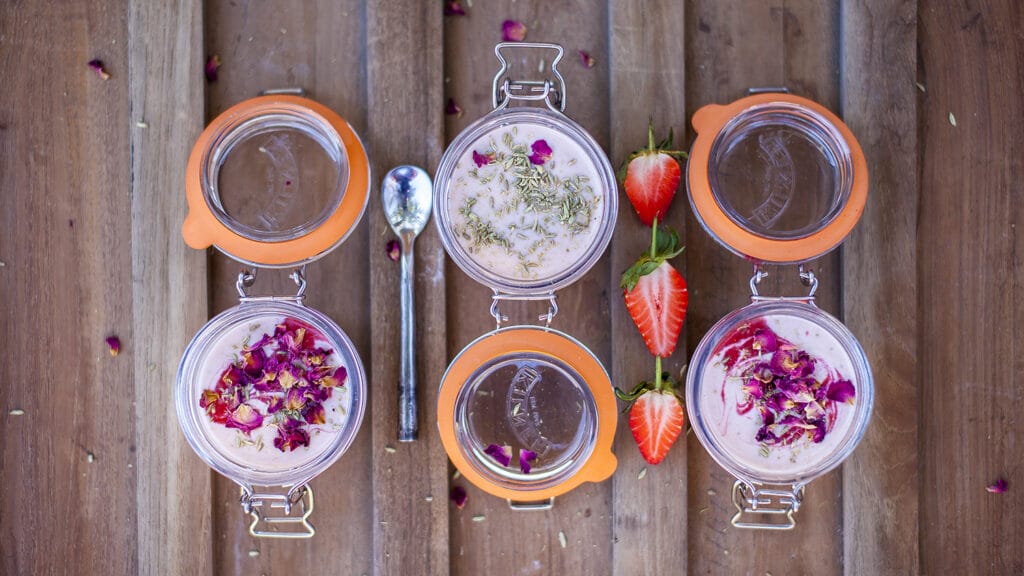 Recipe Meta
Prep
15 mins (plus freezing)
Ingredients
400g ripe strawberries, hulled and washed
2 tsp fennel seeds (plus more to decorate)
400ml condensed milk
400ml double cream
1 tbsp caster sugar (optional)
Dried rose petals to decorate (optional)
Method
Place the strawberries into a blender, blend to a puree and leave to one side. Taste the mixture.
Grind the fennel seeds in a pestle and mortar and place in a pan alongside the cream and condensed milk, stir to mix and heat over a medium heat until the mixture starts to bubble. Turn the heat off and leave to cool.
When cool whisk all but 2 tbsp of strawberry puree into the mixture until fully mixed. It should become thick, like custard. Taste and add the sugar if need be, mix and pour into freezable pots or moulds. To decorate, dot over with the remaining strawberry puree and sprinkle over with fennel seeds and rose petals then freeze for at least 3 hours.
Image: John Holdship
Where to buy these ingredients