Toasts with curd cheese, mint paste & broad beans
Olia Hercules
Georgian-inspired bruschetta, a perfect snack or canapé for spring or early summer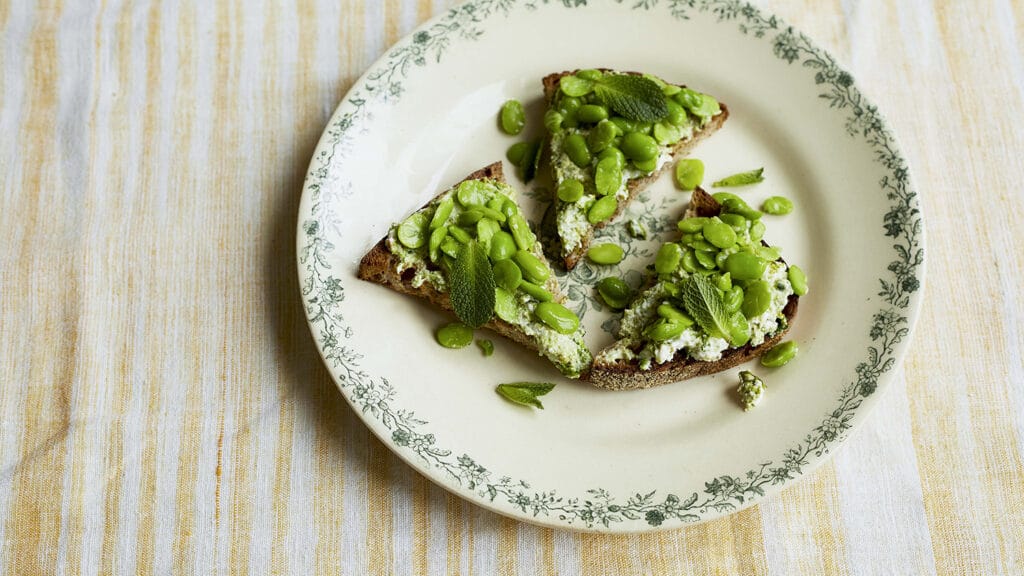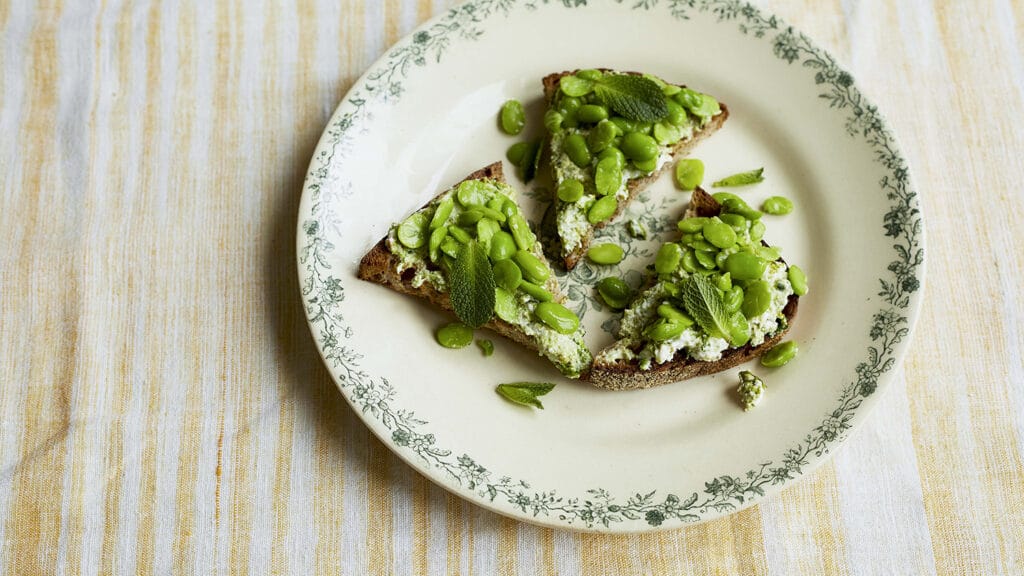 Ingredients
100g fresh broad beans, podded
30g mint, roughly chopped (reserve some small ones for garnish)
2 cloves of garlic, peeled and chopped
1 green or red chilli, deseeded and chopped
1-2 tbsp rapeseed or olive oil
A big pinch of flaky sea salt
2 large slices of sourdough
100g goat's curd cheese
Method
Blanch the broad beans in boiling water, drain, then cool in cold water. Once cool enough to handle, pop the beans from their skins.
Blitz the mint, garlic, salt, chilli, salt and oil into a fine paste.
Toast the bread slices and slice each one into three parts.
Roughly stir the mint and chilli paste through the curd cheese and spread generously over the toasted bread. Crush the broad beans lightly (or leave them whole) and put them on top, followed by some mint leaves. Serve as a snack or canapé with some sparkling wine, hopefully in the sunshine.
Image: Kim Lightbody
Where to buy these ingredients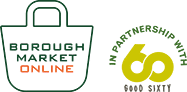 Borough Market Online
If you can't make it to the Market, Borough Market Online offers a wide selection of traders' produce, delivered direct to your door.