Vegetable tempura with ginger & lemongrass dipping sauce
Angela Clutton
Light, seasonal tempura with a beautifully balanced sauce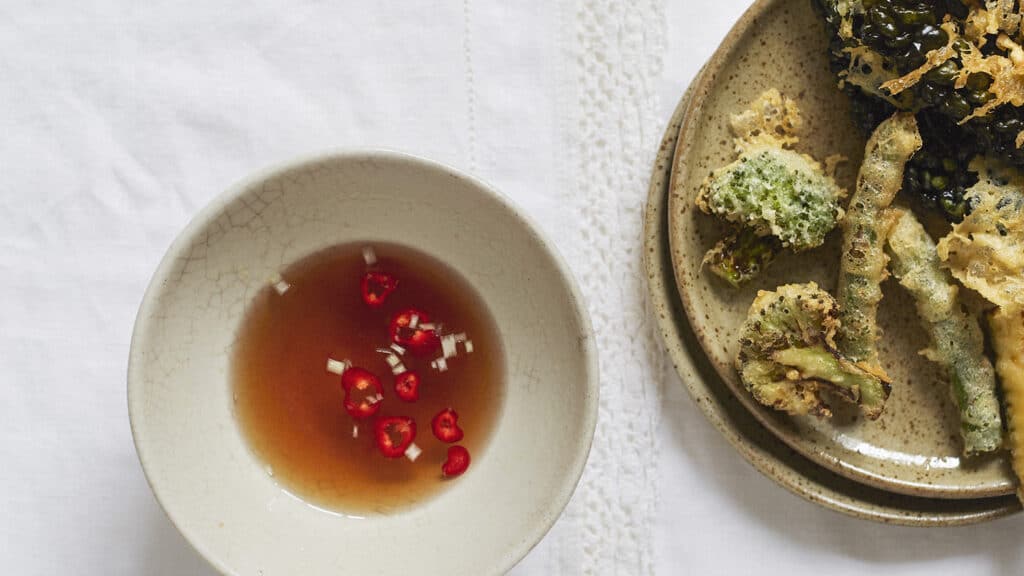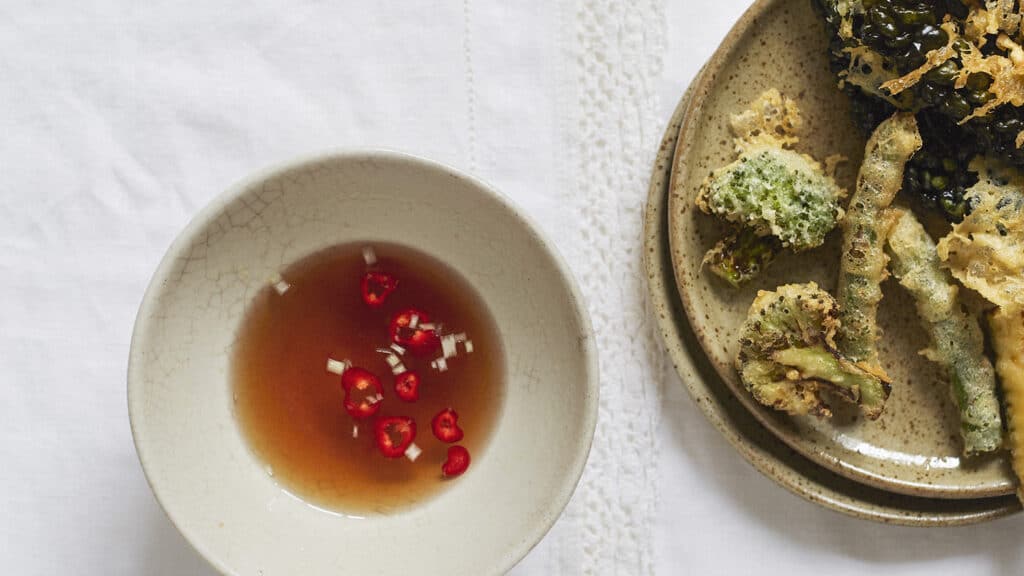 Ingredients
For the dipping sauce
50ml rice vinegar
50ml mirin
1 tbsp caster sugar
½ tsp grated fresh ginger
½ lemongrass bulb, minced
1 star anise
½ medium red chilli, finely sliced
1 tbsp light soy sauce
1 lime
For the vegetable tempura
100g plain flour
100g cornflour
1 litre sunflower oil
1 egg yolk
200ml chilled spring water
Assorted seasonal vegetables, sliced
Method
Put the rice vinegar and mirin into a small pan with 50ml water. Add the sugar, ginger, lemongrass and star anise and heat for a few mins, just until the sugar has dissolved. Set aside to cool for a few mins. Add the sliced chillies, the soy sauce and lime juice to taste.
For the vegetable tempura, sift the plain flour with the cornflour and 1 tsp salt into a medium bowl. Sit that on top of lots of ice in a large bowl (or sink). Heat the sunflower oil to 180C. Once at temperature, beat an egg yolk and the chilled spring water into the flour bowl. Dip each piece of vegetable in that batter and transfer to the hot oil. Fry each batch for 2 mins, until crisped and golden. Take care not to crowd the pan. Serve straightaway with the dipping sauce.
Image: Kim Lightbody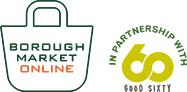 Shop online
If you can't make it to the Market, Borough Market Online offers a wide selection of our traders' produce, delivered direct to London addresses and, where available, by post to the rest of the UK. The service also includes a range of Best of Borough Market hampers and meal boxes.