Vinaigrette potatoes with capers & shallots
Rachel Phipps
A simple side dish that's equally delicious hot or cold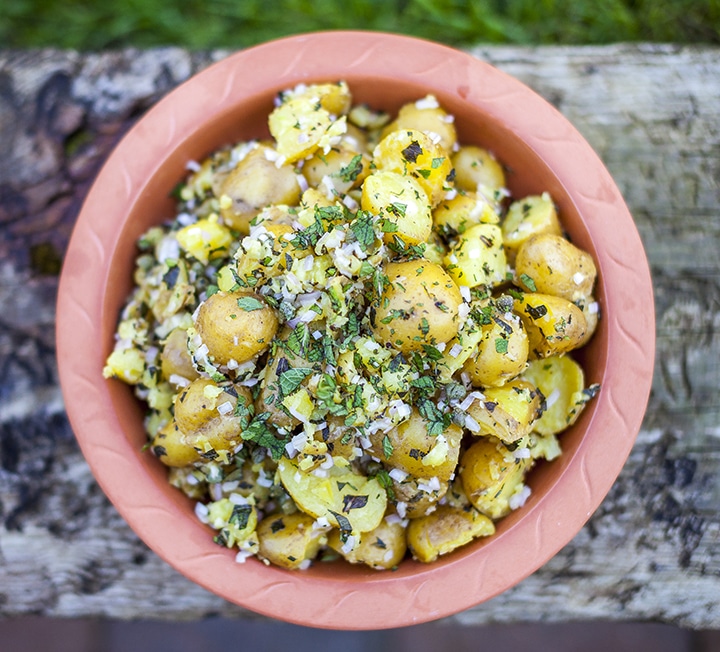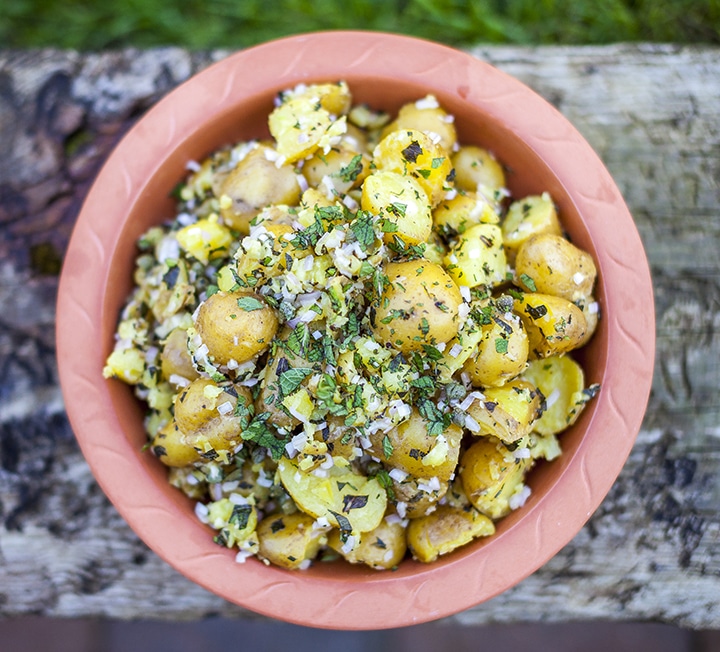 Ingredients
800g small potatoes
2 banana shallots, finely chopped
1 tsp Dijon mustard
½ tbsp red wine vinegar
1 tbsp extra virgin olive oil
2 heaped tbsp nonpareilles capers
A small handful of mint
Method
Bring the potatoes to the boil in a large pan of cold salted water with a sprig of fresh mint, then cook until tender.
Meanwhile, prepare the shallots and make the vinaigrette by whisking together the mustard, vinegar and olive oil. You can adjust the proportions of the dressing to taste. Roughly chop the remaining mint.
Drain, then halve or crack the potatoes.
Stir in the dressing, capers, shallots and fresh mint before seasoning to taste with sea salt and black pepper.
Serve straight away, or if you're refrigerating the dish, bring up to room temperature before serving.
Image: John Holdship
Where to buy these ingredients