Wine-braised chantenay carrots
Ed Smith
A low-effort but high-reward vegetable side dish for your Christmas dinner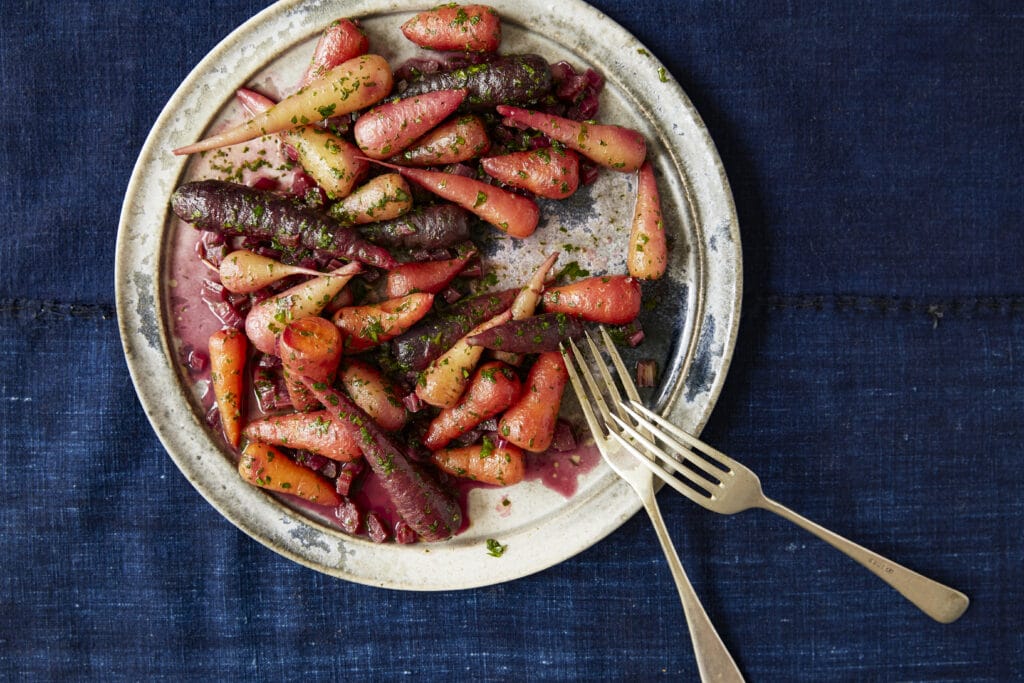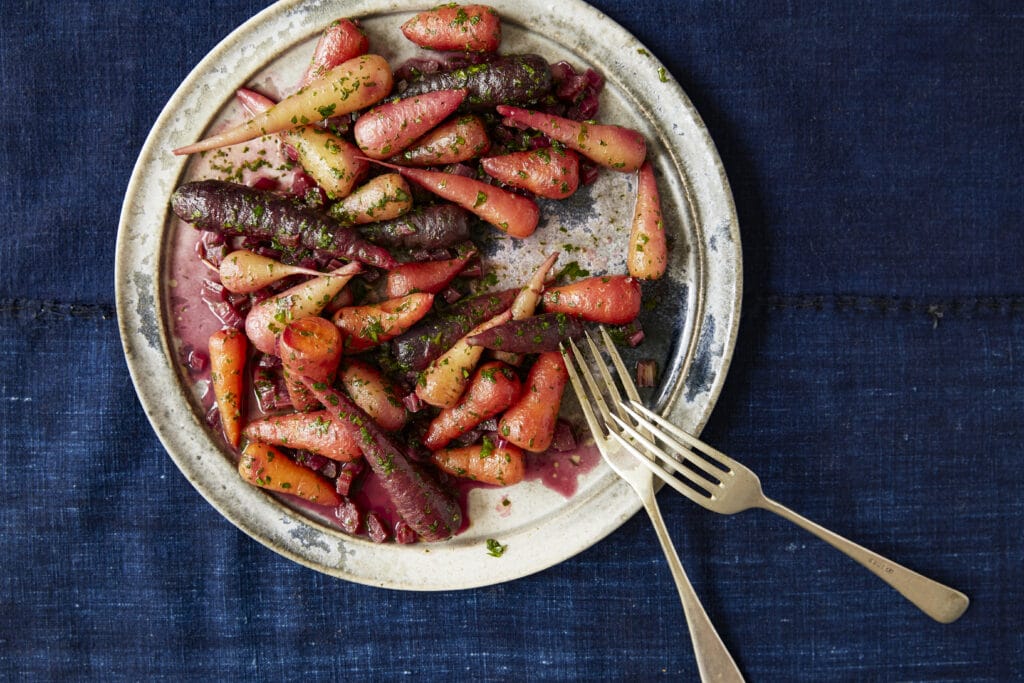 Ingredients
600g chantenay carrots
2 sticks of celery, very finely diced
30g butter, diced
200ml dry white wine or dry vermouth
2 heaped tbsp finely chopped parsley
Method
Heat your oven to 200C (if you're roasting potatoes or other Christmas sides at the same time, 220C is also fine).
Scrub the carrots and trim any stringy bits, but don't peel them. Transfer to an ovenproof dish or shallow casserole into which they fit snugly in one or two layers.
Add the celery, dot with the butter, tumble everything together, then pour in the wine. Put a tight-fitting lid on the dish or cover with two layers of kitchen foil and bake for 45-60 mins. Check that the carrots are tender. Remove from the oven if so, or leave for another 10 mins if not. The carrots can sit warmly in this dish without ruining for longer if other trimmings are not quite behaving.
Just before serving, add the chopped parsley and a heavy scattering of flaky sea salt.
Image: Kim Lightbody
Where to buy these ingredients