Five: bee products
A quick guide to some of the beehive-related products found on Borough Market's stalls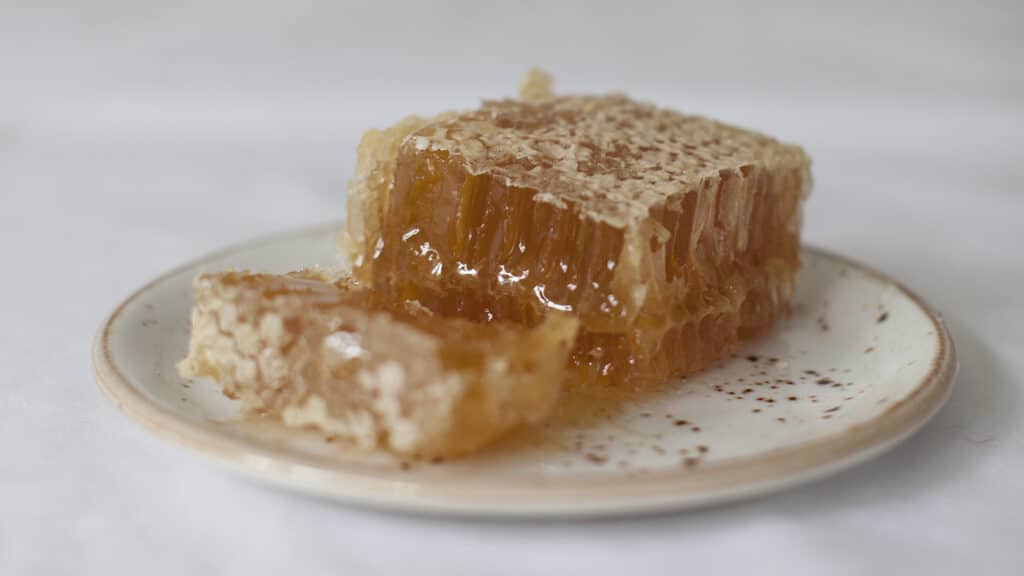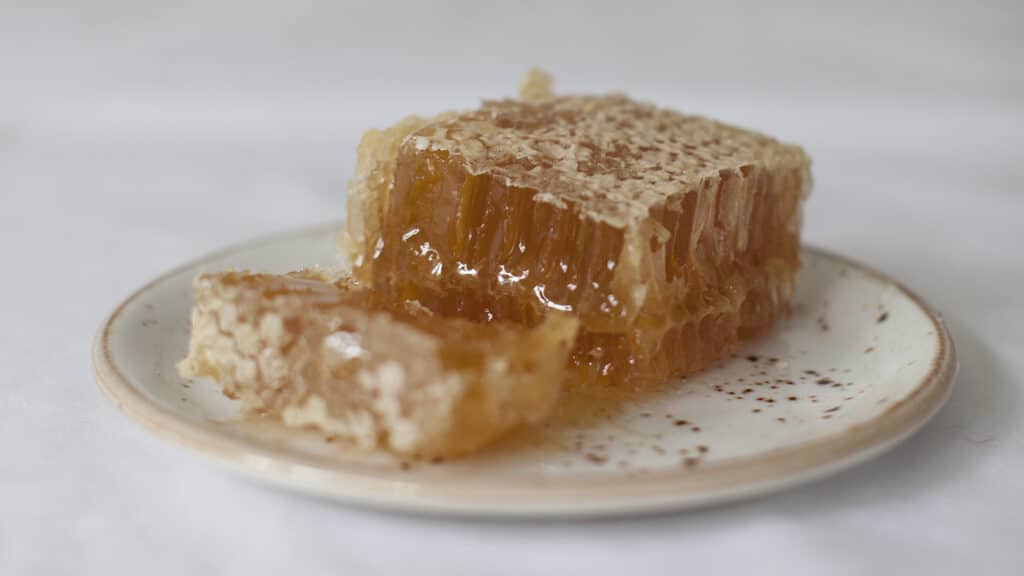 "CHEWY HONEYCOMB MELTS TO A SPREADABLE CONSISTENCY WHEN SMEARED MESSILY ON HOT CRUMPETS OR CROISSANTS"
Image: Joseph Fox
Devon flower honeycomb
The waxy, cratered 'shelf' in which the bees store their honey is an edible delight in itself: naturally chewy, but melts to a spreadable consistency when smeared messily on hot crumpets or croissants. This one from From Field and Flower comes filled with delicately lemony honey from South Molton, Devon, courtesy of the Wallace family, who make sure to leave the bees enough honeycomb to prevent them being bereft over winter.
---
Lavender honey
Croatia has both a rich history of honey production and an abundance of lavender – it made sense, then, to combine the two. Acacia honey is infused with the scented purple blooms to create a light, floral honey that works perfectly either stirred into chamomile tea or paired with kozlar, a goat's cheese soaked in olive skins, the slight bitterness of which acts as the perfect foil for the sweetness of the honey. You'll find both at Taste Croatia.
---
Propolis
For bees, propolis is the glue that holds the hive together, quite literally. For humans, its natural antiseptic properties make it a useful cleanser, healer and moisturiser all in one. De Calabria's comes from organic agriculture farmers Doris and Pasquale, who use beekeeping as a way of naturally pollinating their fields. Their honey and propolis are a happily sustainable biproduct.
---
Wax wrap
We all know the problem with single use plastic, but it's not always easy to find alternatives. You can dispense with clingfilm, sure, but then what to use? Borough Market has teamed up with Bermondsey Street Bees to solve that problem. These wraps, now available at The Borough Market Store, are made using 100 per cent cotton, infused with beeswax and natural oils – making them slightly sticky, washable, and safely compostable.
---
Bee pollen
To make just one small globule of pollen, bees have to visit around 1,500 flowers – but they (and we) are rewarded for their hard work with an excellent source of protein. Oliveology's pollen is collected by honeybees from the forests and flora of northern Greece, before being carefully dried until powdery in texture. Melt it into cold milk, juice or smoothies, or simply scatter on yoghurt for texture.