Five: hams
A quick guide to some of the exceptional cured pork found on Borough Market's stalls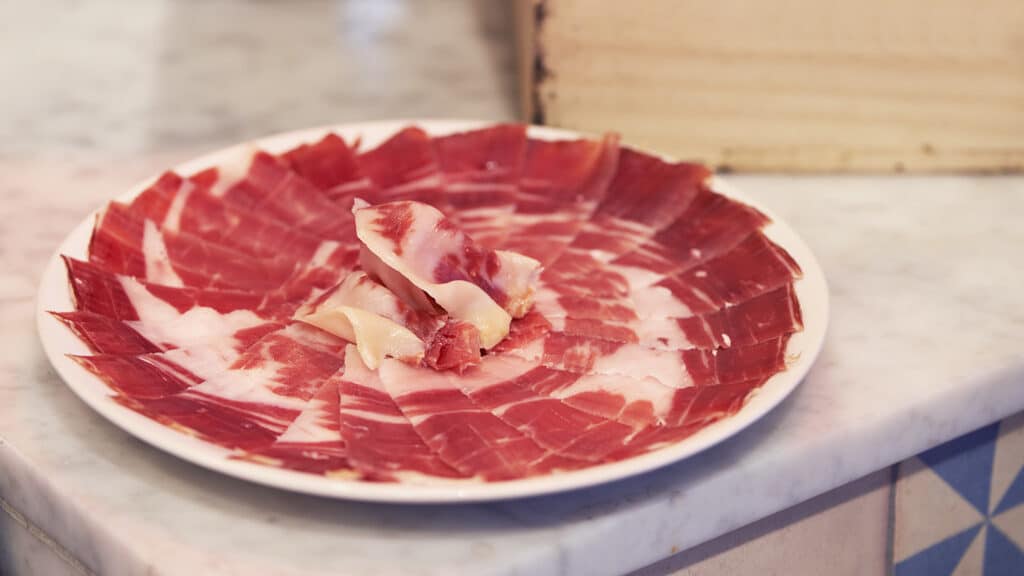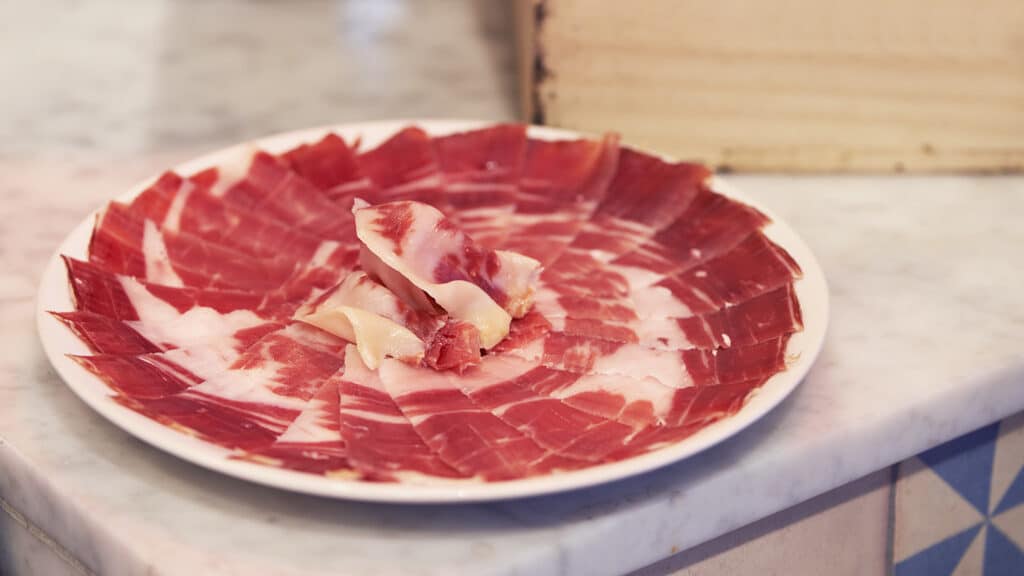 "THE LEGS OF OUTDOOR REARED, FREE-RANGE PIGS ARE SALTED, DRIED AND MATURED FOR A TOTAL OF THREE YEARS"
Ibérico de cebo de campo
Produced by Castro y Gonzalez, the century-old family firm that supplies Brindisa, the legs of outdoor reared, free-range pigs are salted, dried and matured for a total of three years in curing rooms in Guijuelo – the most northerly Ibérico ham-producing region – resulting in a full, rich aroma and balanced sweet and savoury notes that linger on the palate. Eat with pan con tomate and a glass of rioja crianza.
---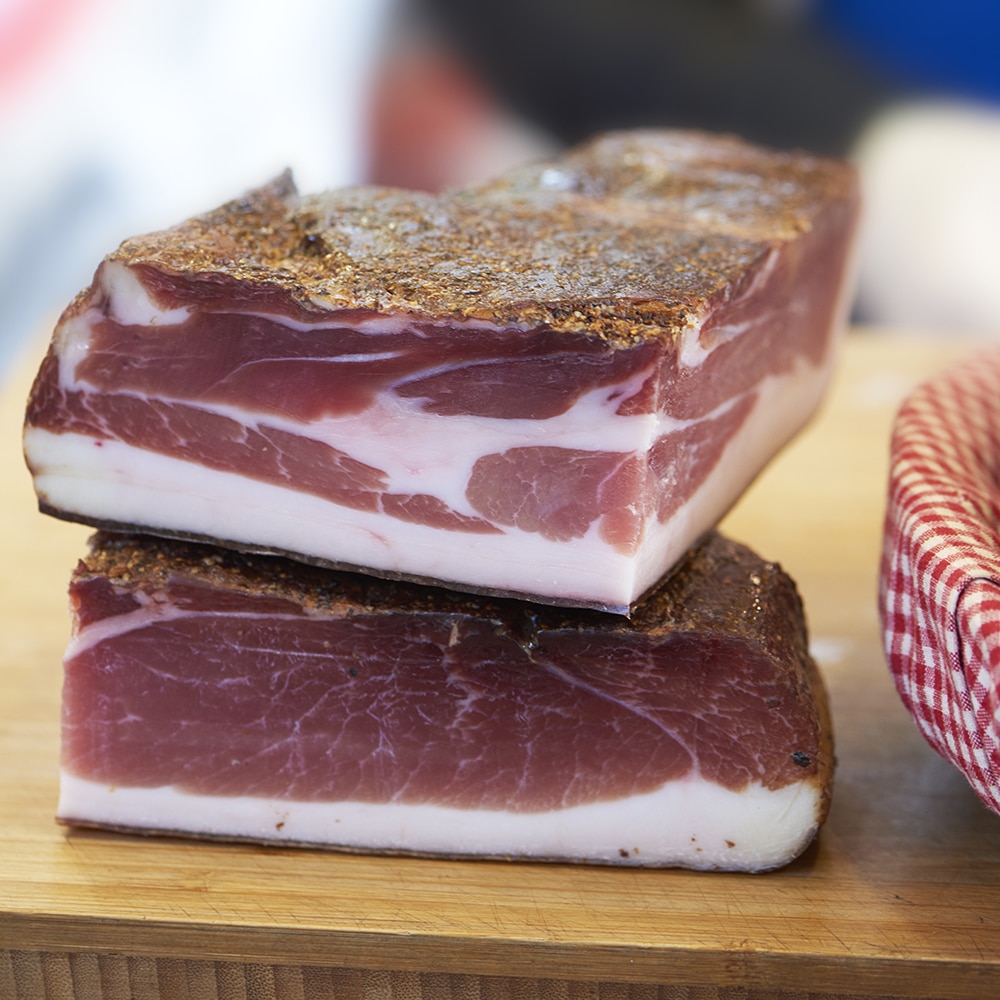 Speck alto adige PGI
Seasoned with juniper berries, rosemary and bay leaves, this speck embodies the South Tyrol region – and the fare available at Alpine Deli. Unlike most hams, the curing process takes place once the meat has been taken off the bone. Having been marinated for three weeks in cool rooms, the ham is cold smoked over beech wood and dried in the fresh mountain air. Not too salty, with a rounded, smoky flavour.
---
Mountain cured ham
In a move that's good for both planet and palate, PGI pigs from the Franche-Comte region are fed on whey left over from the production of the region's famed cheese, imbuing their meat with rich flavour and contributing to its silken texture. Cured with coriander, pepper and bay leaves, then left to dry for 10 months, this sweetly salty ham from The French Comte pairs perfectly with a fruity riesling.
---
Prosciutto di Cormons
The D'Osvaldo family of curers have near-mythic status in the Friuli Venezia Giulia region of Italy. The meat is salted and massaged by hand, then pressed and – unusually for prosciutto – smoked with logs of cherry and laurel. During ageing, which takes 16 to 24 months, the legs undergo various 'larding' procedures, ensuring a supple finish. Buy it by the expertly-cut slice at The Parma Ham and Mozzarella Stand.
---
Ham
Simple of name, but no less spectacular for that, Ginger Pig ham is 'wet cured', meaning it's submerged in a brine bath for just over a week, allowing the cure to penetrate to the bone. This draws moisture out, drying the meat before it's gently simmered in water until cooked. This is ham that needs nothing but a couple of slices of pillowy bloomer, good butter and a dab of proper mustard.