Five: smoked products
A quick guide to some of the smoky products found on Borough Market's stalls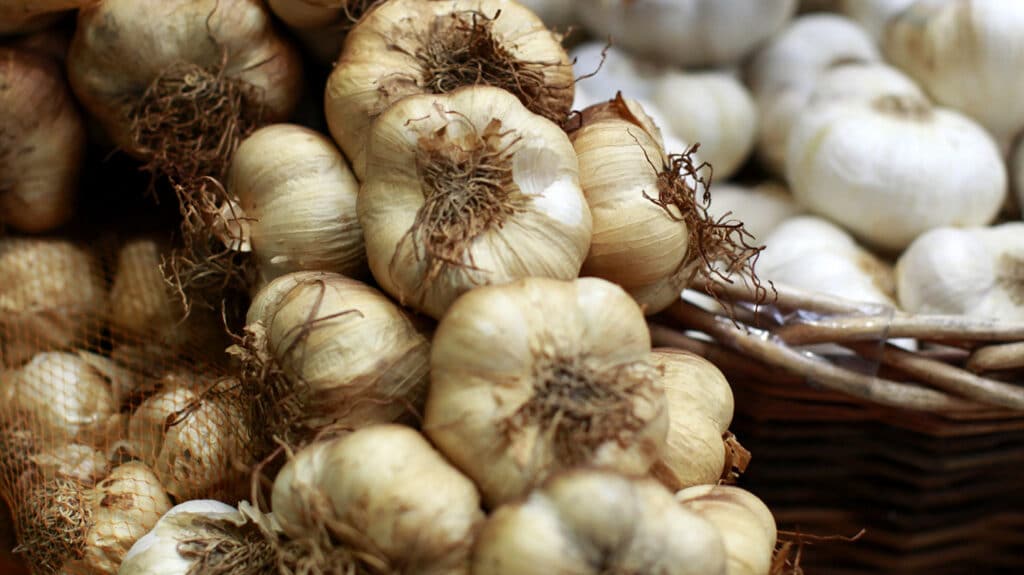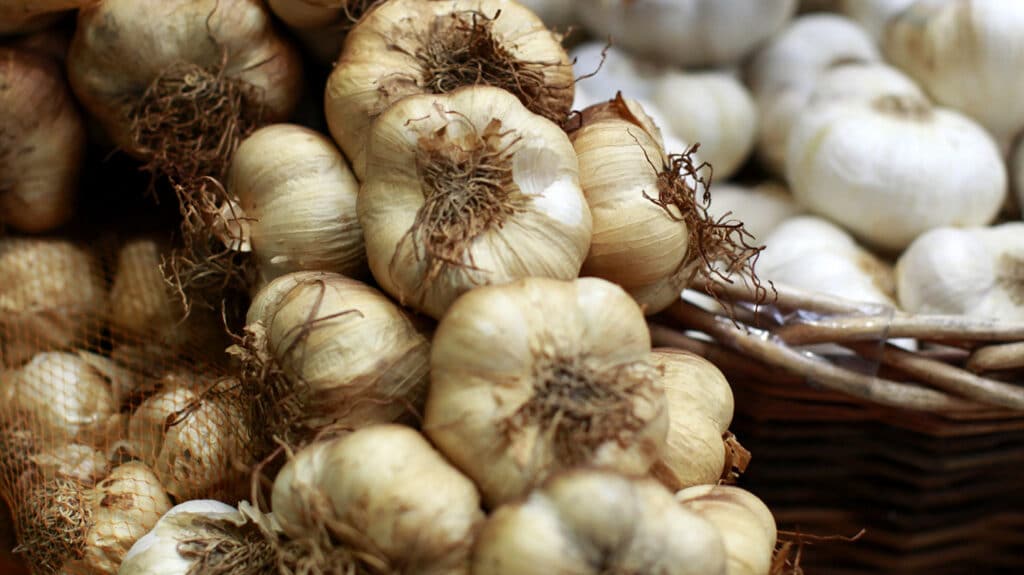 "SMOKED GARLIC IS MELLOWER THAN THE AGGRESSIVE ALLIUM WE'RE USED TO, OFFERING A LESS INTENSE HIT OF FLAVOUR"
Smoked garlic
Hung by a string from ceilings in large, airy rooms and hot smoked over oak chips for up to two days, this smoked garlic is mellower than the aggressive allium we're used to, making it great for dishes that require a slightly less intense hit of flavour. Use it to stuff a roast chicken, add depth to stews and casseroles, or let its subtlety shine through in a simple garlic sauce or mayonnaise.
---
Smoked anchovies
Fished using small 'ceco' nets from day boats in the small fishing port of Zumaia, Basque Country, these anchovies, available from Brindisa, are processed and tinned the day they're caught. Once gutted, washed and brined, the fish are cold smoked over beech wood, resulting in a delicate flavour and moist, melting texture – unlike any anchovy you've ever eaten. Best enjoyed with nothing but a simple green salad.
---
Chipotle chilli
This wrinkly, prune-like capsicum from Spice Mountain is a jalapeño that has been smoked over wood to infuse it with a rich, chocolatey flavour. They're sold whole, flaked, powdered or in tins of adobo (the hot, smoky, Mexican sauce). The whole chillies need to be rehydrated in warm water before use. Once brought back to life, blitz them up into a paste and stir into any dish that would benefit from an injection of smoky heat.
---
Ricotta affumicata
Produced in Trento using a blend of sheep's and cow's milks, ricotta becomes a different beast altogether after smoking. Noticeably drier than its unsmoked counterpart, ricotta affumicata has a burnished brown exterior and a crumbly texture, yet the flavour retains some of its ricotta-like creaminess. Buy some from Gastronomica then crumble over gnocchi, grate onto caponata, or shave onto winter leaf salads.
---
Smoked Darjeeling second flush
Harvested from lower-lying plants in June each year, this tea comes from the second wave of the Darjeeling harvest. Once handpicked, the leaves are roasted over timber fire, infusing it with a mild smoky taste that's less assertive than the likes of lapsang souchong, with a 'clean' taste to the finish, but leaving a distinctly earthy flavour and a smell like wet woodland. Sold at Tea2You.