Five: sea vegetables
A quick guide to some of the coastal vegetables found on Borough Market's stalls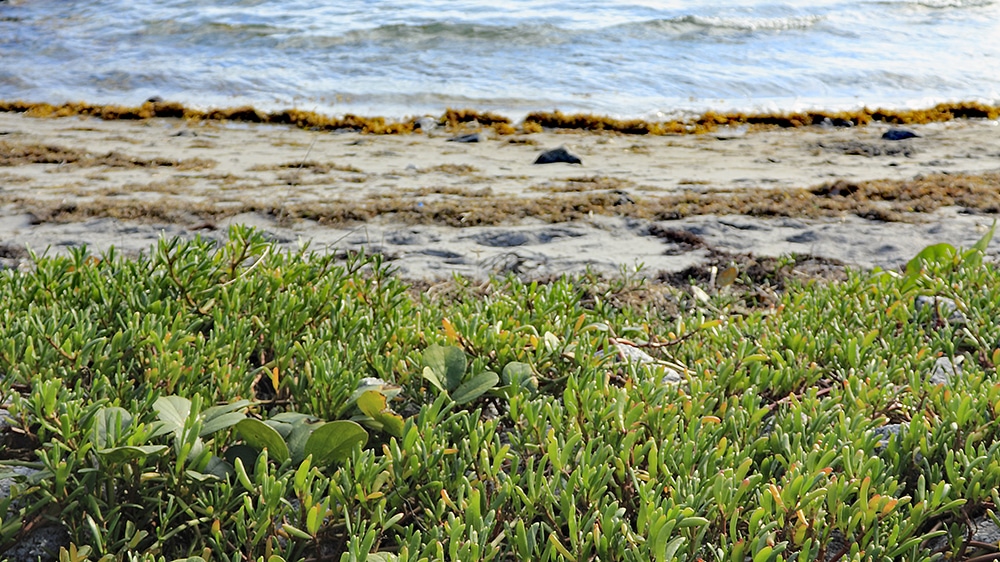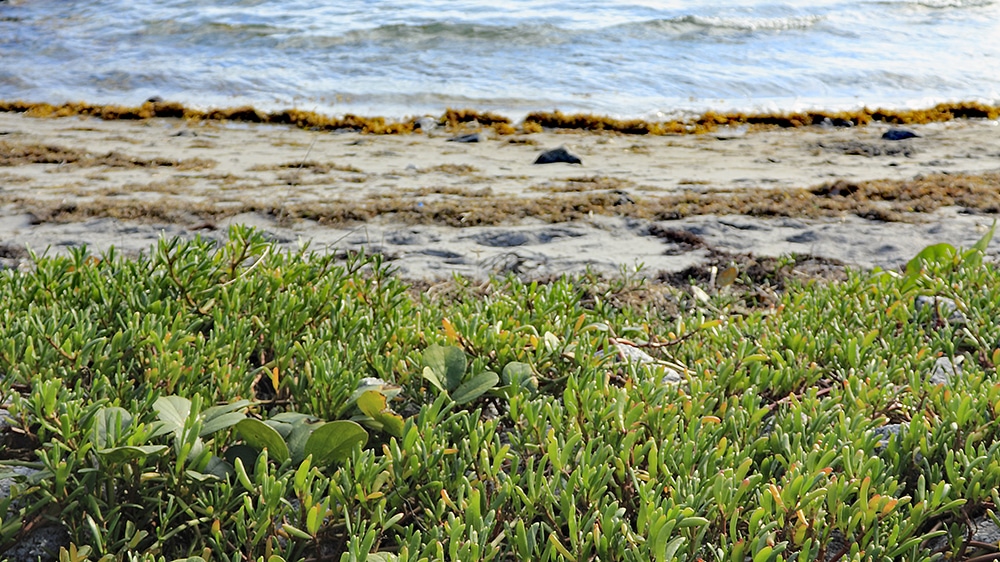 "SEA PURSLANE HAS LONG, ROUND LEAVES WHICH HAVE A VERY SUBTLE, IRON-Y FLAVOUR AND A HINT OF SALINITY
Sea purslane
An evergreen available at most of Borough Market's greengrocers and hugely popular with chefs, sea purslane has pink, star-shaped flowers and long, round leaves which have a very subtle, iron-y flavour and a hint of salinity. Like most greens, the leaves can be eaten raw or cooked – particularly good when simply blanched to retain their crunch, then served with a knob of good butter.
---
English marsh samphire
Also known by the less attractive moniker 'glasswort' (derived from its use in soda-based glassmaking), the native strain of this familiar sea vegetable has a much shorter season than its rock-growing relative – and is incomparable in terms of flavour. While edible raw, it's incredibly salty, so benefits from cooking – but lightly, so as to keep its crunch. Equally happy alongside fish or lamb.
---
Sea beets
Known as the 'spinach of the sea', sea beets are a close cousin of beetroot, chard and spinach, with a flavour strongly reminiscent of the latter. Noel Fitzjohn of Fitz Fine Foods forages for his sea beets around the shores of the Isle of Sheppey, Kent, or the estuary towards Worthing, West Sussex. Use its squeaky-textured leaves, which can be green or occasionally red, as you would cooked spinach.
---
Sea arrowgrass
One of the rarer varieties of sea vegetable to be found at the Market, this herbaceous plant grows on sandy wetlands, bogs and marshes of Norfolk, where it is plucked from the shores by Turnips' trusted supplier, but only upon customer request. As well as being delicious simply sauteed with butter, it's increasingly used by chefs as a natural way of infusing saltiness into broths.
---
Sea plantain
A flowering plant that has nothing to do with the Caribbean cooking bananas that share its name, its grass-like leaves make it hard to discern from the salty marshlands in which it thrives. Delicious raw or cooked, sea plantain has a delicate, mildly chive-like flavour: try stirring the leaves into risotto or sprinkling onto summer salads. Use the pretty yellow flowers as a garnish.