Tools of the trade: coffee filter cones
AJ Kinnell of Monmouth Coffee Company on one of the essential tools of the business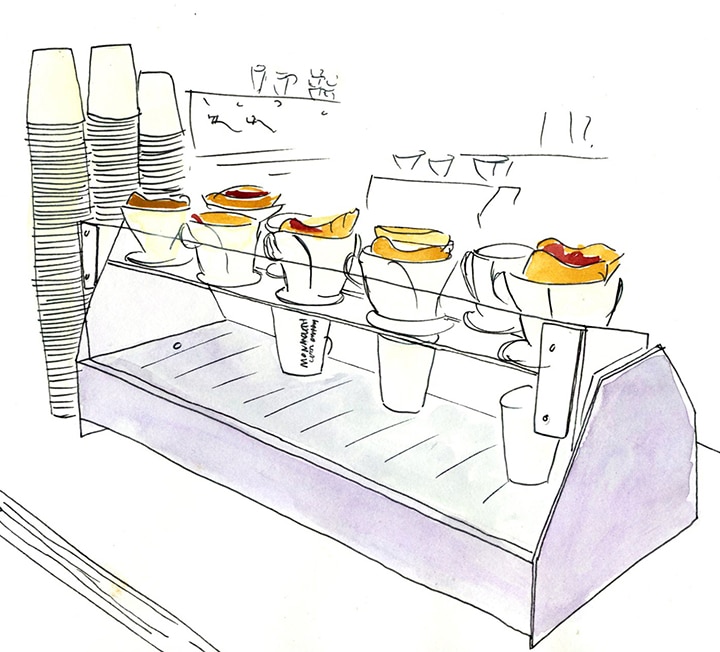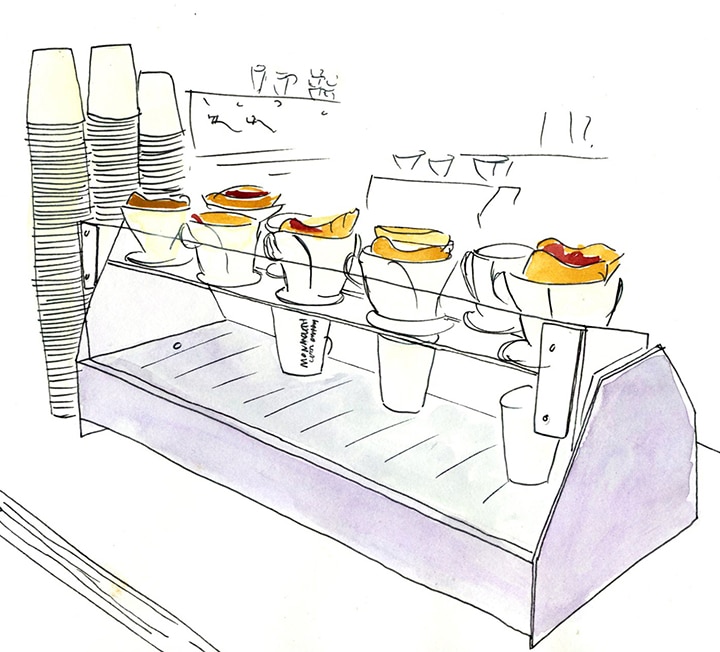 "RATHER THAN AN OVERLY SCIENTIFIC RATIONALE, OUR SYSTEMS ARE BASED ENTIRELY UPON 'BECAUSE WE LIKE IT'"
Interview & illustration: Ed Smith
In 1978, when Anita Leroy opened her first Monmouth Coffee shop, the business was purely a roastery that sold beans. There was, however, a sampling room upstairs, where people could taste the coffee and decide which variety they wanted. We used a filter because it's quick and clean. Here at Borough Market, you can still taste a filter-brew coffee before buying your beans. Or if you're having a cup of filter coffee, you're welcome to select which bean variety we make it from. In a way, it's how we've always done things.
Rather than an overly scientific rationale, our systems are based entirely upon "because we like it like that". This includes the type of filter cones we use. You'll see eight to 10 ceramic pouring cones racked up towards the front of the service counter. They're based on a shape that Anita liked and had a ceramicist friend recreate. A Japanese colleague recognised them as being similar to ones made near her home, and we've been importing cones from Japan ever since. They have a squared-off base rather than the pointed tip that some brands have.
Originally, the measurement of beans we used for each serving was "a handful". That translated to 20-30g, depending on the size of the hand. Around 15 years ago we made it a more formal 25g serving. We've tried everything from 14g to 30g, but we keep coming back to that 25g amount. The way we pour is unusual. We dampen the grinds briefly to wake them up, make one big concentric pour, let that sink down, then add another. There'll still be water dripping through when we take the cup away, which means coffee is still being extracted, so it's ultimately quite a punchy coffee. We're not trying to buck the trend. It's just how we like it.