Acorn squash with Italian sausages & fennel
Luke Mackay
A simple all-in-one autumn tray bake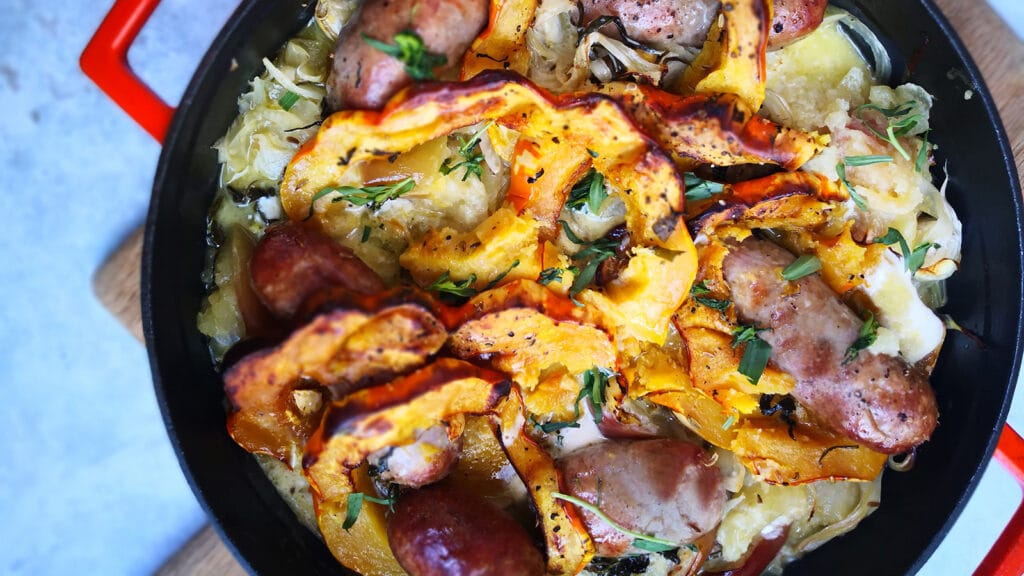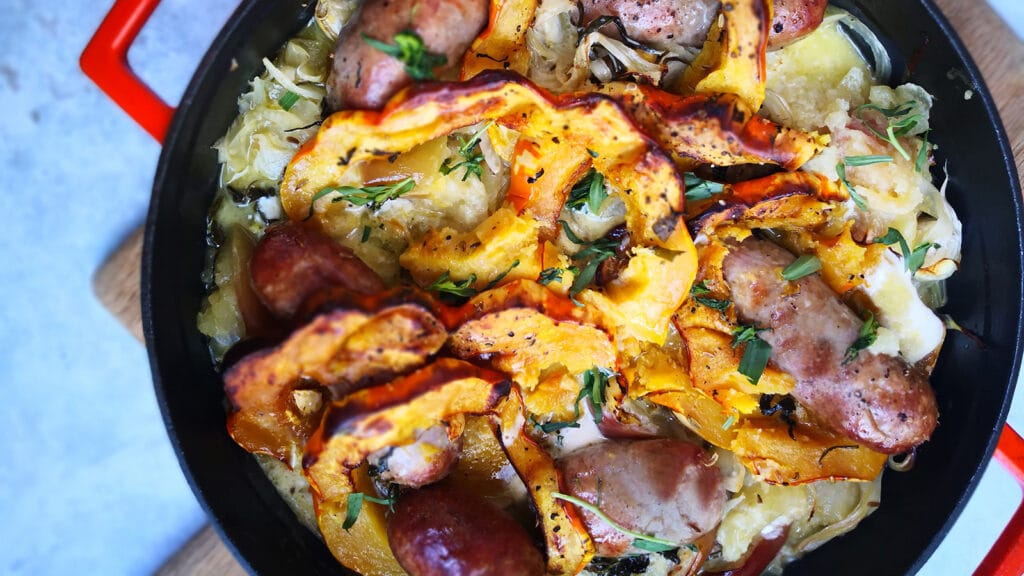 Ingredients
1 fennel bulb, core removed, the rest sliced thinly using a mandolin or sharp knife
2 apples, cored and cut into 6 segments, peel left on
12 garlic cloves, cloves separated, skin left on
3 acorn squashes, cut into rings, seeds removed
6 large Italian fennel sausages
1 tsp fennel seeds
1 tbsp chopped tarragon
200ml cider
A good glug of olive oil
2 tbsp creme fraiche
Method
Heat the oven to 180C. In a heavy roasting dish, scatter the fennel, apples and garlic. Place the sausages on top, threaded through the squash 'holes'.
Add the fennel seeds, tarragon and cider to the tray and give the whole thing a good glug of olive oil.
Bake for 40 mins, then remove from the oven and stir the crème fraiche into the garlicy, fennel-y mulch and return to the oven for a further 5 mins before serving.
Where to buy these ingredients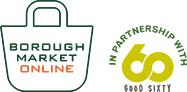 Shop online
If you can't make it to the Market, Borough Market Online offers a wide selection of our traders' produce, delivered direct to London addresses and, where available, by post to the rest of the UK. The service also includes a range of Best of Borough Market hampers and meal boxes.