Quail with apple, red cabbage & fennel slaw
Kathy Slack
Rich, buttery quail with sweet and sour crunchy slaw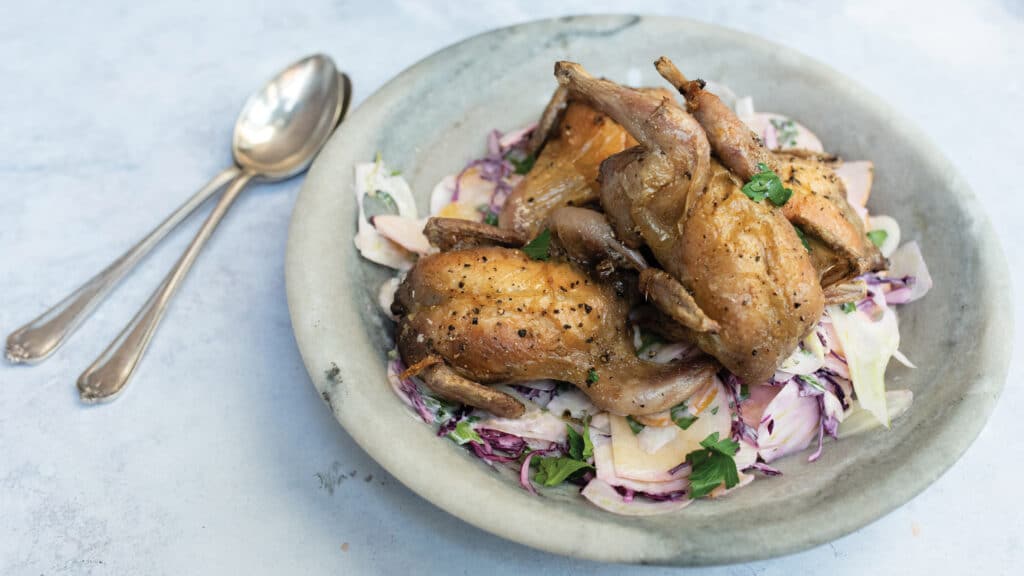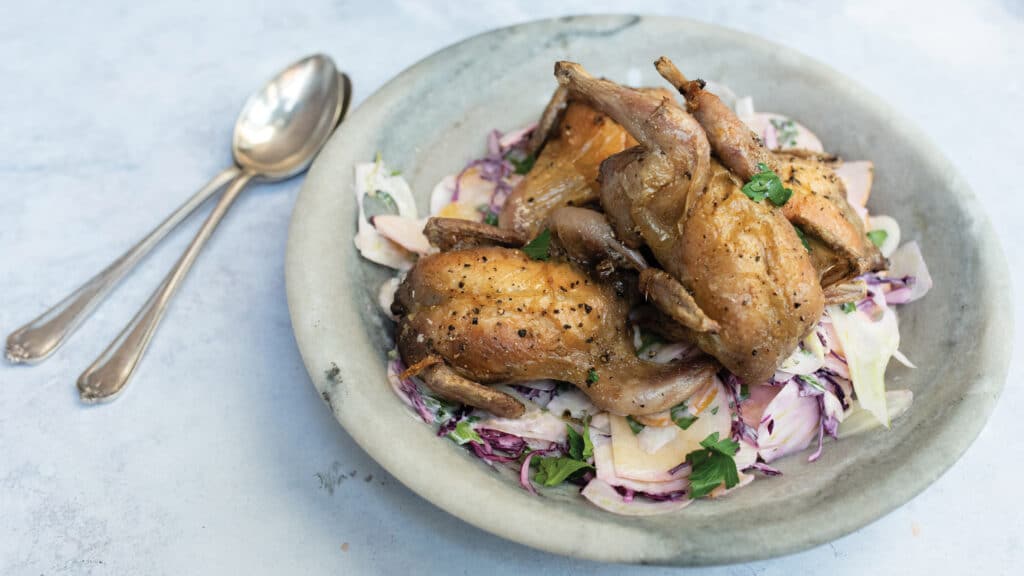 Ingredients
2 quails
20g butter, softened
1 small eating apple
¼ red cabbage
½ fennel bulb
2 spring onions
1 tbsp plain yoghurt
1 tbsp good quality mayonnaise
½ lemon, juiced
3 tbsp parsley, chopped
Method
Preheat the oven to 220C. Spatchcock the quails by cutting out the backbone and pressing the birds flat to squash the breast bone. Spread the skin with the butter and season well. Roast for 15 mins or until the juices run clear and the skin is crisp and golden, then leave to rest in the pan for 10 mins while you get on with the slaw.
Very finely slice the apples, cabbage, fennel and spring onions. A mandolin is best for this, but do take care as they are pretty lethal.
In a large bowl, mix the yoghurt, mayonnaise, lemon juice and a pinch of salt. Add the veg and the parsley to the bowl and toss everything together. Check the seasoning and add more salt or lemon as necessary.
Pile the slaw onto two plates and top with a quail each, spooning the buttery juices from the pan over the top to finish.
Where to buy these ingredients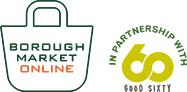 Shop online
If you can't make it to the Market, Borough Market Online offers a wide selection of our traders' produce, delivered direct to London addresses and, where available, by post to the rest of the UK. The service also includes a range of Best of Borough Market hampers and meal boxes.