Baked aubergines & mozzarella
Ed Smith
A light, summery take on a classic aubergine parmigiana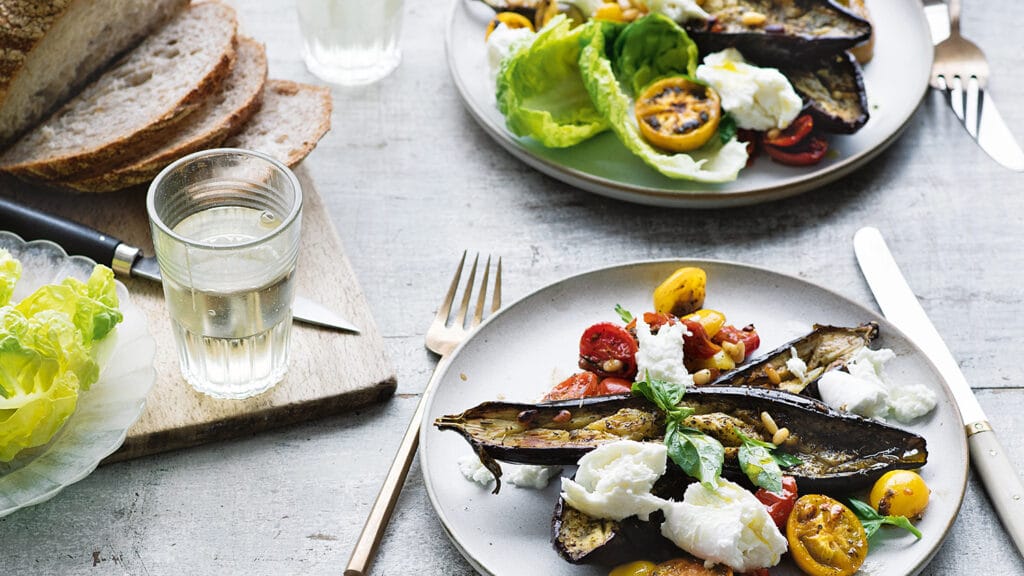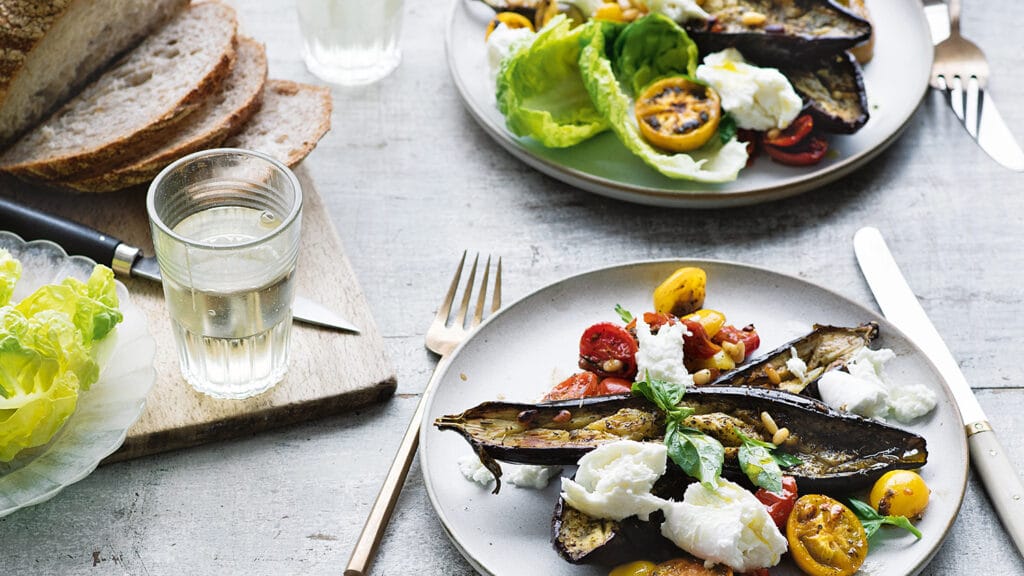 Recipe Meta
Serves
2 as a main, 4 as a starter
Ingredients
2 medium-large aubergines
2 tbsp dried oregano
Extra virgin olive oil, for drizzling
500g cherry tomatoes (a mix of colours)
4 cloves of garlic, flattened and peeled
30g pine nuts
1 tbsp balsamic vinegar
20 basil leaves
250g buffalo mozzarella
Crusty bread, to serve
Green salad, to serve
Method
Heat the oven to 220C. Place the aubergines in a small roasting tin, drizzled with just a little oil, and bake in the oven for 30 mins, until the flesh has started to sink and the skin split a little, but they aren't fully cooked. Remove from the oven and use a sharp knife to split the aubergines in half lengthways.
Place the halves cut side up in the tin, score the flesh in a criss-cross pattern and season generously with flaky sea salt, black pepper, half the dried oregano, and a few glugs of extra virgin olive oil. Return to the oven for a further 10 mins, then arrange the cherry tomatoes and garlic around them. Mix into the tomatoes the remaining oregano, the pine nuts and a little more salt and black pepper. Return the tin to the oven for a further 20-30 mins, until the tomatoes are bursting, collapsing and caramelising at the edges, and the aubergine flesh is soft and translucent.
Carefully stir the balsamic vinegar and half of the basil leaves into the tomatoes, then pile them onto the aubergines with a few spoons of cooking juice. Bake for 5 mins more, then remove from the oven, spoon the cooking juices over the top again and leave for 5 mins so all the flavours mingle.
Transfer the aubergines to plates or a serving platter, tear mozzarella on and around them, and spoon any extra tomatoes and juices over the top. Garnish with the remaining basil, plus more olive oil and serve with crusty bread and a green salad.
Image: Issy Croker
Recipe from The Borough Market Cookbook by Ed Smith (Hodder & Stoughton)
Where to buy these ingredients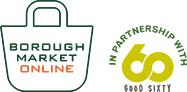 Shop online
If you can't make it to the Market, Borough Market Online offers a wide selection of our traders' produce, delivered direct to London addresses and, where available, by post to the rest of the UK. The service also includes a range of Best of Borough Market hampers and meal boxes.