Braised beef cheeks & cauliflower puree
Ed Smith
Rich, wobbly meat with a gentle, milky cauliflower puree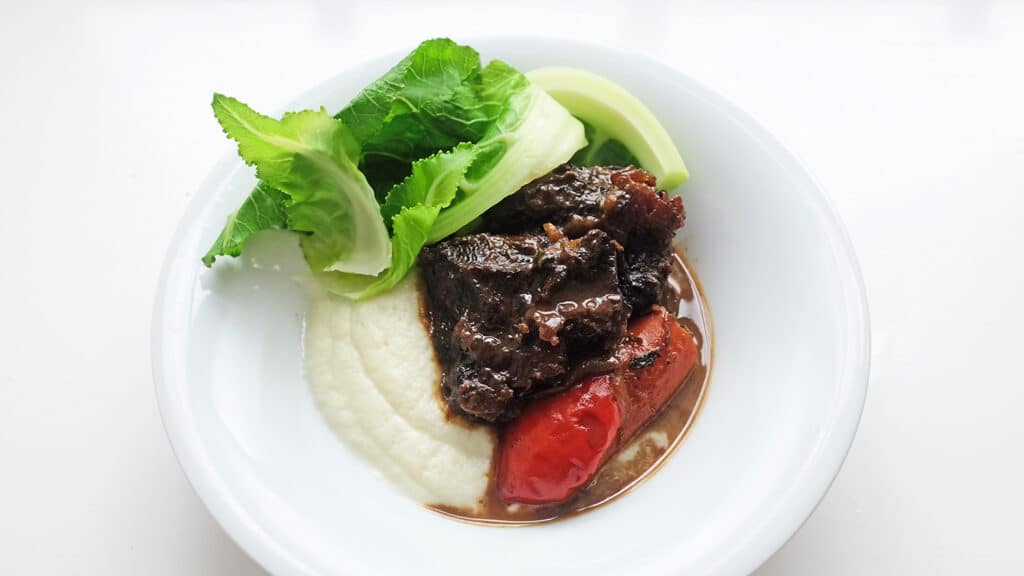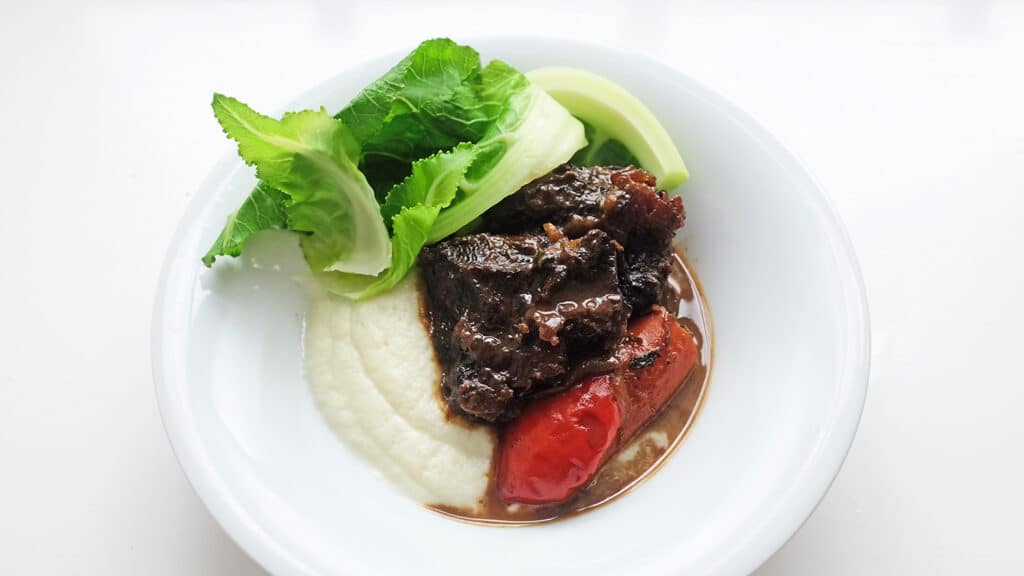 Ingredients
3-4 tbsp light vegetable oil
4 beef cheeks (approx 2-2.3kg), sinew trimmed and quartered
3 brown onions, peeled and quartered
250g carrots, peeled and cut into 4cm lengths
1 bulb of garlic, halved through the middle
500ml red wine
375ml pedro ximénez sherry
Leaves stripped from 10-14 sprigs of thyme
4 large red peppers, cut into 6 wedges
For the cauliflower puree
2 small-medium cauliflowers and their green leaves
1 brown onion, peeled and cut into 6 wedges
1 clove of garlic, peeled
1.3 litres whole milk
White pepper
Method
Pre-heat the oven to 140C. Place a heavy-bottomed frying pan over a high heat. Add 2 tbsp of oil and brown the cheeks on all sides (you will need to do this in batches). Decant to a large casserole or oven-proof saucepan with a lid.
Add more oil to the pan and fry the onion until golden on all sides. Add the carrots and garlic halves and sauté for 2 mins more, before transferring to the casserole. Deglaze the pan with the red wine and reduce for 1 min, before adding to the casserole with the pedro ximenez. Season with the thyme leaves, salt and pepper, gently mix then bring to a simmer.
Place a lid on the saucepan and cook in the oven for a total of 3-4 hours. Add the peppers to the cheeks after 90 mins of cooking. Occasionally check the progress of the dish, and when doing so push the beef under the cooking liquor. It's ready when the cheeks are tender, near wobbly.
Meanwhile, trim the green leaves from the cauliflowers and put them to one side. Cut the florets from the cauliflower and then cut the stem into 2cm thick wedges, then put all the white parts in a saucepan along with the onion, garlic and milk.
Place over a medium heat and simmer for 15-20 mins, until the cauliflower is soft. Scoop the solids into a blender or food processor, add a good pinch of salt, white pepper and three quarters of the warm milk. Blend until smooth and silky – add more milk and seasoning if required.
Trim and wash the greens and blanch for 1-2 mins, before draining and serving next to a generous dollop of purée, the cheeks, peppers, carrots and rich gravy.
Image: Ed Smith
Where to buy these ingredients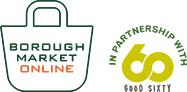 Shop online
If you can't make it to the Market, Borough Market Online offers a wide selection of our traders' produce, delivered direct to London addresses and, where available, by post to the rest of the UK. The service also includes a range of Best of Borough Market hampers and meal boxes.