Slow braised beef shin & pancetta puddings
Hayden Groves
A traditional suet pudding stuffed with a rich, meaty, slow-cooked filling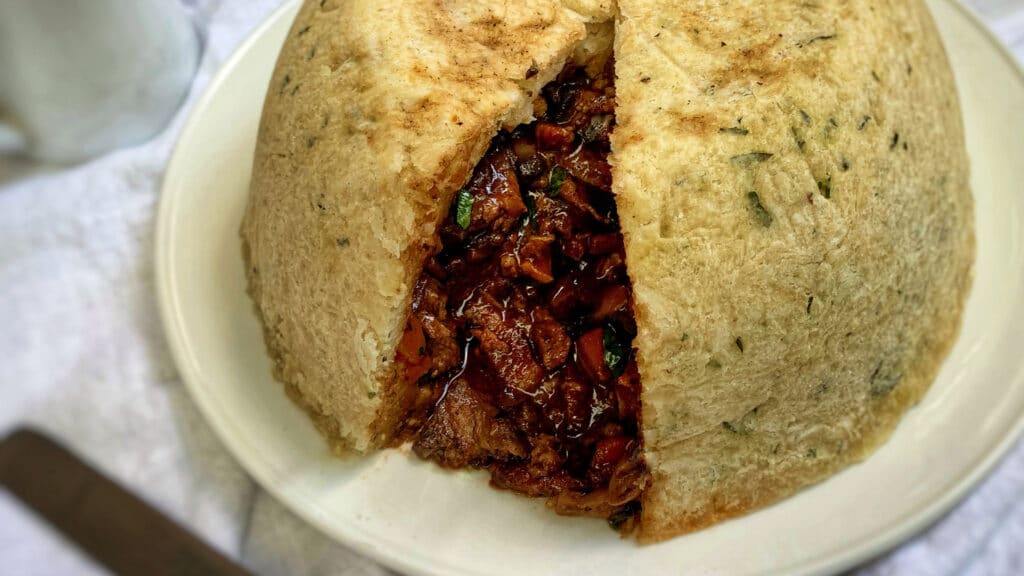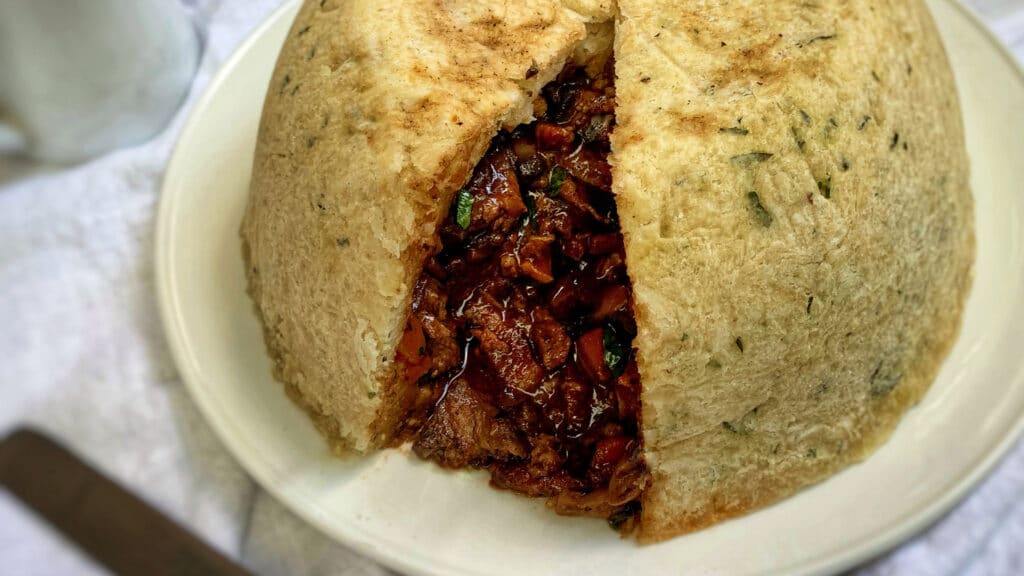 Ingredients
100g unsmoked pancetta lardons, cut into 1cm cubes
1 onion, peeled and cut into 1cm chunks
1 large carrot, peeled and cut into 1cm chunks
100g flat mushrooms
600g boneless beef shin, cut into 3cm chunks
2 tbsp plain flour
4 garlic cloves, peeled and left whole
2 tsp tomato puree
100ml red wine
500ml beef stock
2 bay leaf
2 sprigs of thyme
2 tbsp chopped parsley
For the suet pastry
175g beef suet
350g self-raising flour
1 tbsp finely chopped parsley
Method
Heat 1 tbsp olive oil in a large casserole dish over a medium-high heat. Add the pancetta and fry until golden, then remove with a slotted spoon and reserve. Add the mushrooms, onions and carrots to the pan and sauté until lightly golden, then remove with a slotted spoon and reserve with the pancetta.
Dust the diced beef shin with the flour thoroughly, fry the beef in the pan until nicely browned, add the garlic and tomato puree and cook stirring regularly for a further minute. Add the red wine and scrape to dislodge any sticky caramelised bits on the bottom, simmer for a further minute. Add the stock, bring to a simmer, cover and cook for 1 hour with the thyme and bay. Carefully skim off any fat that has formed on top, stir in the cooked vegetables and pancetta, simmer for a further hour or until the shin is tender, season to taste, discard the thyme and bay and allow to cool in a shallow bowl. This stage can be completed up to 3 days before and reserved covered in the fridge.
Make the suet pastry by combining the beef suet with the flour, seasoning and chopped parsley, add a few tbsp water at a time until a soft dough is formed.
Rollout two-thirds of the suet pastry to a 5mm thickness. Line four 250ml pudding basins, then divide the cooled beef shin mix between them. Roll out the remaining suet pastry and top the puddings. Cover with greaseproof paper and then tin foil. Steam in a pan of simmering water with a tight-fitting lid for 45 mins or until the suet pastry is cooked and the filling piping hot. Turn out carefully onto a warmed plate and serve with creamed potato and your favourite gravy.
Where to buy these ingredients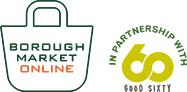 Shop online
If you can't make it to the Market, Borough Market Online offers a wide selection of our traders' produce, delivered direct to London addresses and, where available, by post to the rest of the UK. The service also includes a range of Best of Borough Market hampers and meal boxes.