Buckwheat pancakes with blood orange & blueberries
Jenny Chandler
Unusually flavoursome pancakes with honey and sharp fruit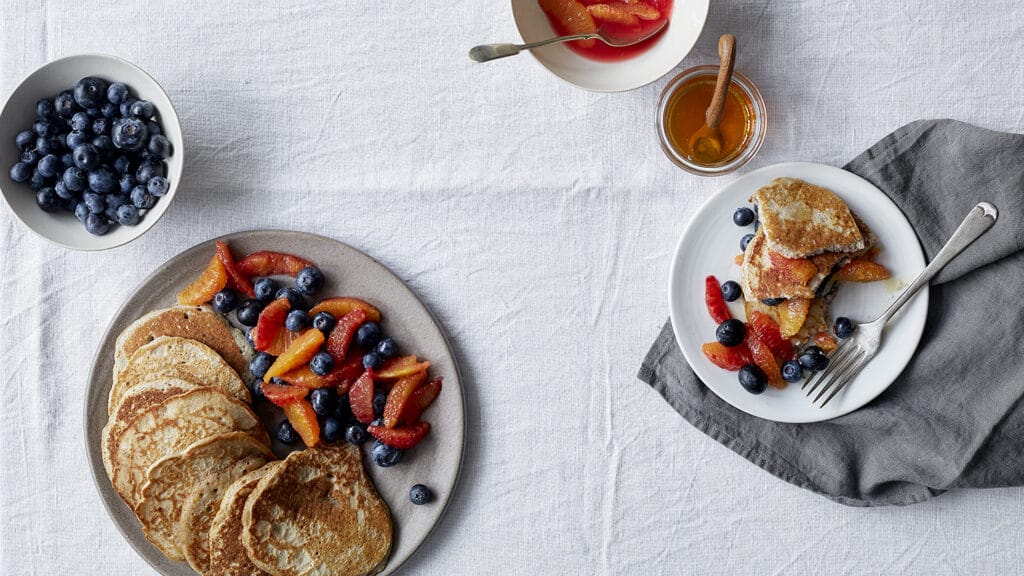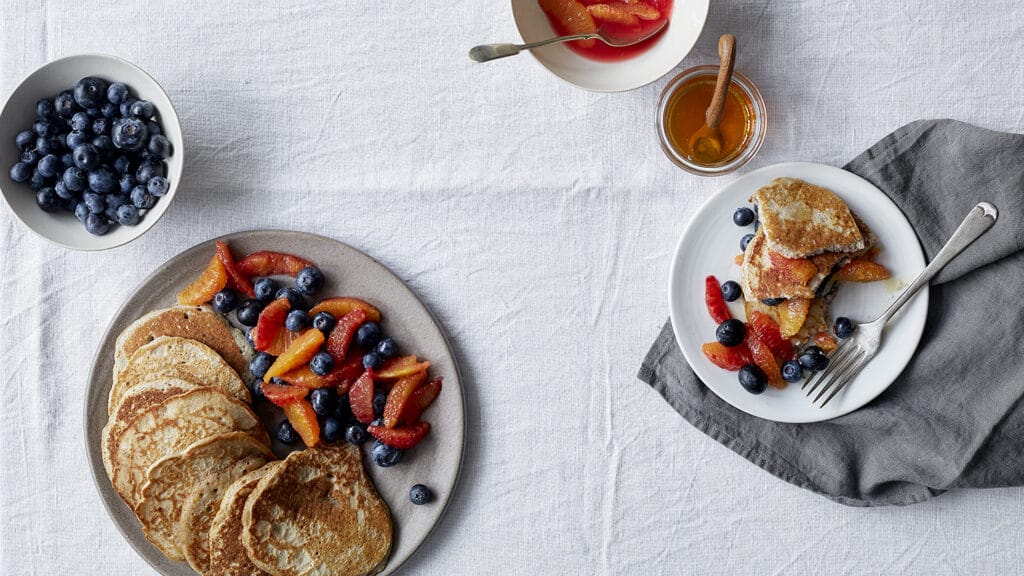 Ingredients
125g wholegrain buckwheat flour
1 tsp baking powder
½ tsp ground cinnamon
1 egg
250ml whole milk
20g unsalted butter
Runny honey, to serve
1 punnet of blueberries, washed
2 blood oranges, segmented
Method
Mix the buckwheat flour, baking powder, cinnamon and a pinch of salt together in a large bowl. Make a well in the centre.
Separate the egg, taking care not to break the yolk. Place the white in a clean bowl (ready to whisk up in a minute) and tip the yolk into the well in the flour. Break up the yolk with a fork, add the milk and then stir until the batter is just combined. Beat the white into soft peaks and fold into the pancake batter.
Heat a large frying pan and add about a quarter of the butter. Once the pan is hot and the butter bubbling, add a large serving spoon of the mixture to the pan. You should be able to fry two or three pancakes at a time. Keep the heat at a medium temperature and turn each pancake when its surface is covered in bubbles. Fry for 2 mins more, until browned.
Keep the pancakes on a pre-heated plate and cover with foil or a napkin, while you finish frying the rest of the batter. Wipe the frying pan with a paper towel and then add another tiny knob of butter between batches. Serve the pancakes warm, with a good spoonful of honey, a few blueberries and orange segments.
Image: Kim Lightbody
Where to buy these ingredients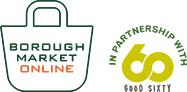 Shop online
If you can't make it to the Market, Borough Market Online offers a wide selection of our traders' produce, delivered direct to London addresses and, where available, by post to the rest of the UK. The service also includes a range of Best of Borough Market hampers and meal boxes.