Classic pancakes
Beca Lyne-Pirkis
A simple guide to a Shrove Tuesday essential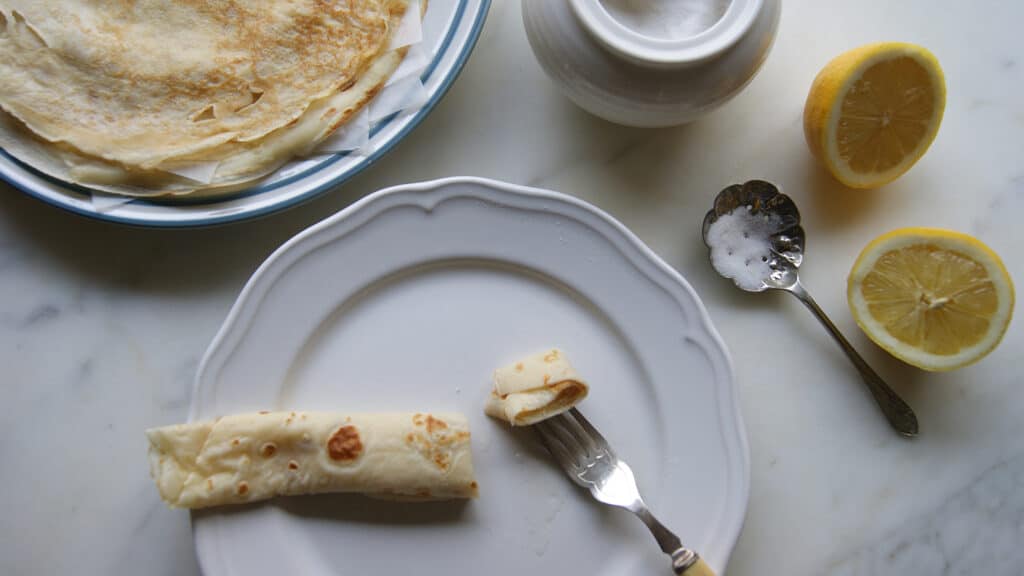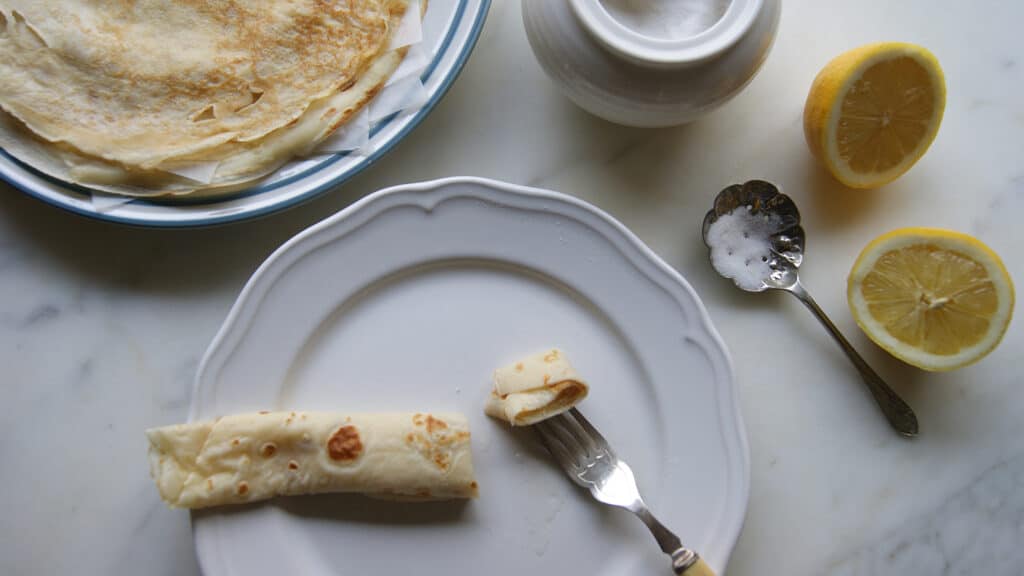 Ingredients
115g plain flour
A pinch of salt
1 egg
290ml milk
Butter for greasing
Greaseproof paper
Method
Sift the flour into a bowl and add a pinch of salt. Crack the egg into the flour and begin to mix using a fork. Gradually add the milk, mixing well until all the milk has been added. Leave to rest for 30 mins.
Heat a frying pan over a medium flame and grease with a little butter – use a piece of kitchen towel to wipe away any excess. Sieve the pancake mixture into a jug as this will get rid of any lumps that may have escaped the mixing and make it easier for you to pour into the frying pan.
Pour a little of the batter into the pan and swirl the mixture around so that it coats the frying pan. Be mindful as to how much batter you're pouring, otherwise you will have a thick pancake.
Cook the pancake for around 2 mins or until golden, then flip using a palette knife or toss to turn over. Cook for a further 30 secs to 1 min then serve. You can make all the pancakes ahead of time; just stack them on a plate with pieces of greaseproof paper in between. Keep warm in a low oven or gently reheat in a pan when you're ready to serve.
To serve, simply fill with whatever filling you like, roll or fold and enjoy.
Where to buy these ingredients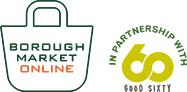 Shop online
If you can't make it to the Market, Borough Market Online offers a wide selection of our traders' produce, delivered direct to London addresses and, where available, by post to the rest of the UK. The service also includes a range of Best of Borough Market hampers and meal boxes.