Chipotle tomatoes & sardines on toast
Ed Smith
A quick and tasty fix from Ed Smith's new book, Crave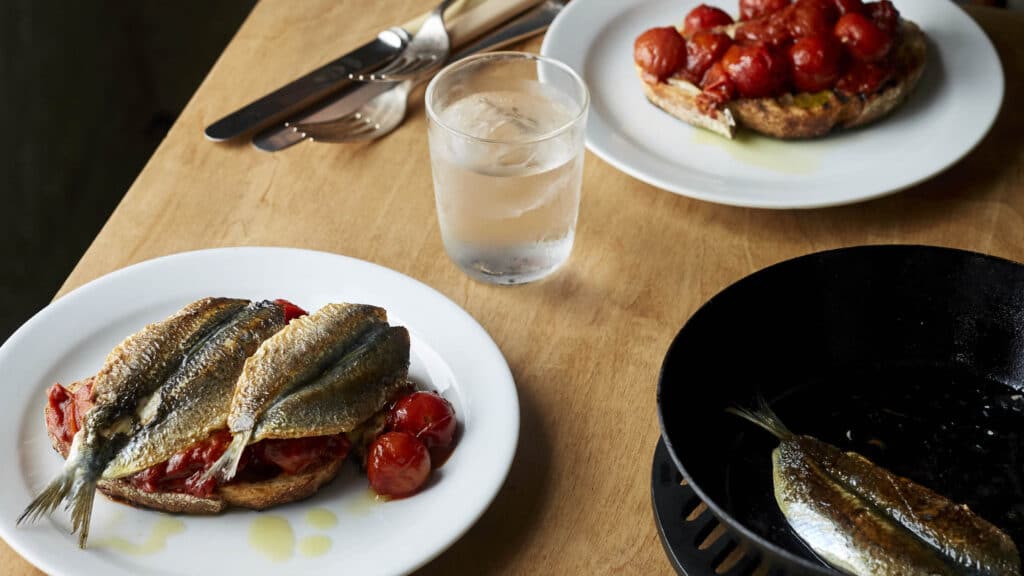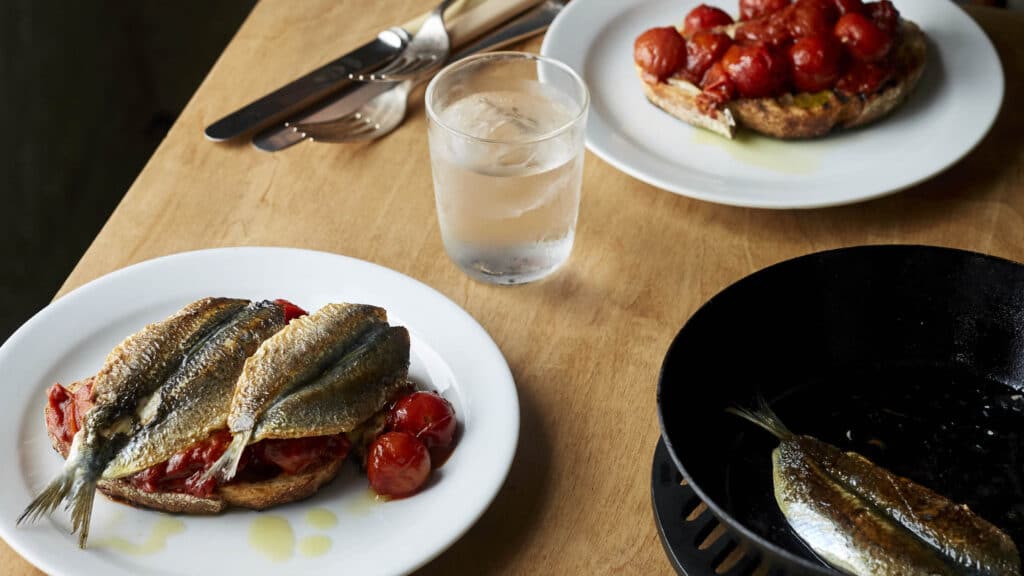 Ingredients
½ x 200g can chipotle chilli peppers in adobo sauce
350-400g cherry tomatoes
150ml water
1 tsp golden caster sugar
1 tsp sherry vinegar
6 fresh sardines, butterflied
Knob of butter, for frying
Juice of ⅓ lemon
Extra virgin olive oil
Flaky sea salt
Thick-sliced, well-browned toast (ideally sourdough, for the bounce and the holes), to serve
Method
Empty the half a can of chipotle in adobo into a blender and blitz until smooth and silky.
Tumble the cherry tomatoes into a saucepan that fits them in mostly one snug layer, add the water and place over a medium-high heat. Bring to the boil and shuffle the pan occasionally as the water bubbles and froths over the tomatoes. After 6-7 mins, the tomatoes should still be spherical, but many will be splitting and shrinking. Sacrifice seven or eight of the most affected by squashing them against the side of the pan with the back of a fork. Leave the remainder, which should still be whole – albeit close to collapse once the sauce is cooked.
Turn the heat right down, add the chipotle purée, sugar, sherry vinegar and a very generous pinch of salt. Stir carefully and then simmer for around 3 mins longer. Add a touch more water if necessary (the sauce around the tomatoes shouldn't be a paste and should be loose enough that it quickly covers up any gaps caused by dragging a spoon through it, but not as runny or plentiful as a pasta sauce or soup). Set to one side to cool for 2-3 mins more while you brown some toast and cook the sardines.
Fry the sardines in a little butter skin-side down over a medium heat until two thirds of the flesh has changed colour, remove the pan from the heat and gently flip the fish over, and then almost immediately transfer them to the tomato-topped toast (see below). Alternatively, arrange the fish on a baking sheet skin-side up and grill (broil) directly under the heat element for 2-3 mins until the skin is charred and the oils are bubbling.
While the sardines are cooking, line-up your toast on two plates and spoon over the tomato sauce so they're set for the fish as soon as it's ready. Once toast, tomato and sardines are plated, add a pinch of salt and a squeeze of lemon, plus a drizzle of extra virgin olive oil if you wish.
NOTE: instead of being 'on toast' this also works well with the chipotle tomatoes stirred through 200g cooked white beans, with tortillas – or other flatbreads – to mop things up, plus a squeeze of lime, instead of lemon, over the sardines and beans at the end. Just a thought.
Recipe from Crave (Quadrille)
Image: Sam A Harries
Where to buy these ingredients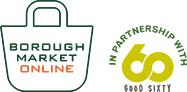 Shop online
If you can't make it to the Market, Borough Market Online offers a wide selection of our traders' produce, delivered direct to London addresses and, where available, by post to the rest of the UK. The service also includes a range of Best of Borough Market hampers and meal boxes.