Glazed plums & vanilla mascarpone
Hayden Groves
An easy autumnal dessert from regular Borough Market demo chef Hayden Groves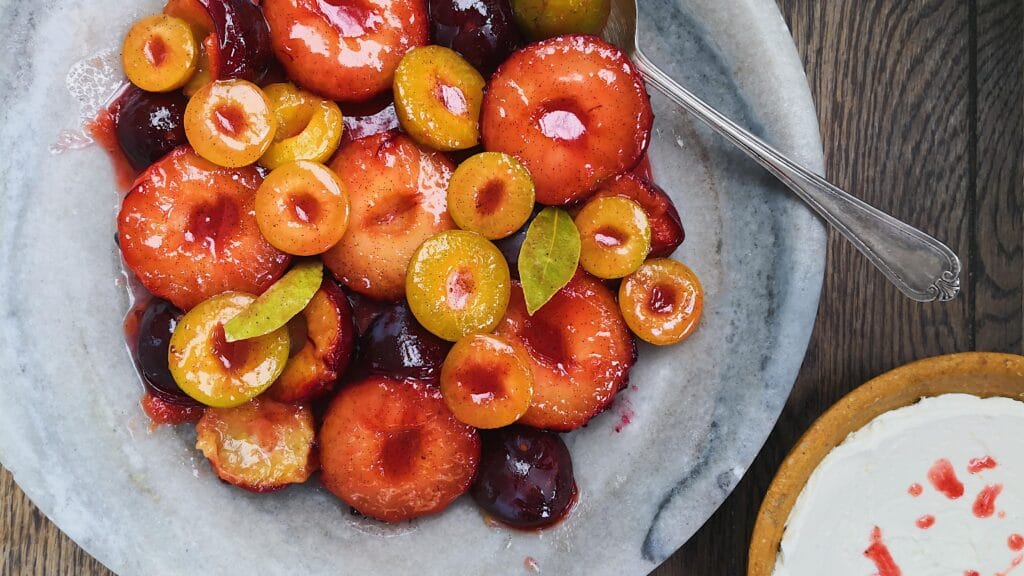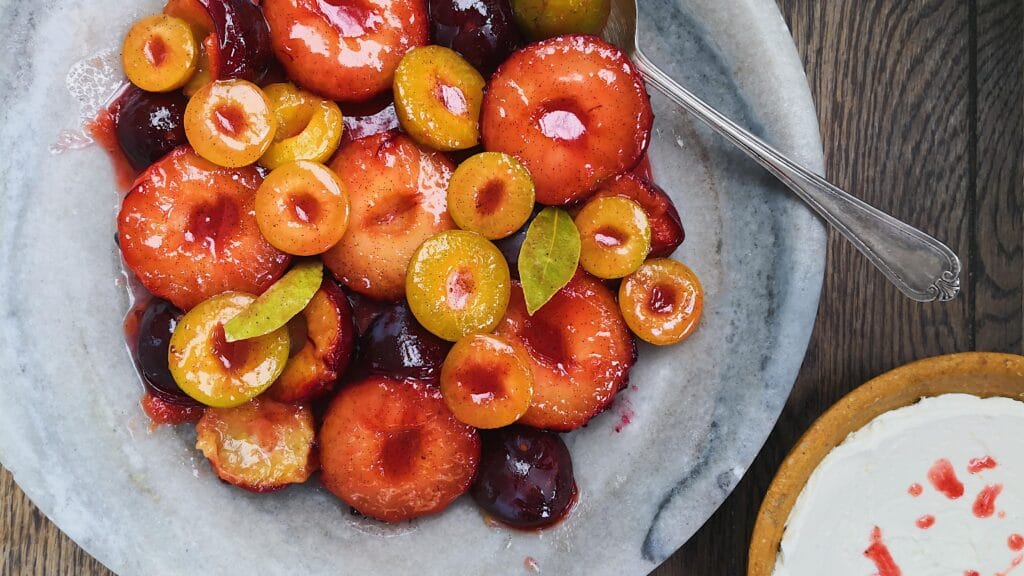 Ingredients
1 vanilla pod
125g mascarpone
6 large ripe ruby plums, cut in half, stone removed
75g unsalted butter
75g caster sugar
1 fresh bay leaf
1 tbsp red wine vinegar
Method
Carefully cut the vanilla pod in half and remove the seeds, then ripple them through the mascarpone. Over a low heat in a small frying pan just big enough to contain the plums, melt the butter with the caster sugar, the remainder of the vanilla pod and the fresh bay.
Place the plums cut side down and cook for 5-6 mins, until they are deeply glazed. Baste every so often with the buttery juices. Add the red wine vinegar, swirl the pan to emulsify, then carefully turn the plums over and remove the pan from the heat. Allow the plums to rest for 3 mins or so. Divide between plates, spoon over the sticky, deep ruby-coloured syrup, and serve with a good dollop of vanilla mascarpone.
Where to buy these ingredients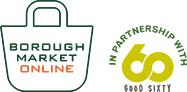 Shop online
If you can't make it to the Market, Borough Market Online offers a wide selection of our traders' produce, delivered direct to London addresses and, where available, by post to the rest of the UK. The service also includes a range of Best of Borough Market hampers and meal boxes.