Gnocchi with wild mushrooms & pancetta
Lesley Holdship
A simple expression of the strong, bold flavours of autumnal wild mushrooms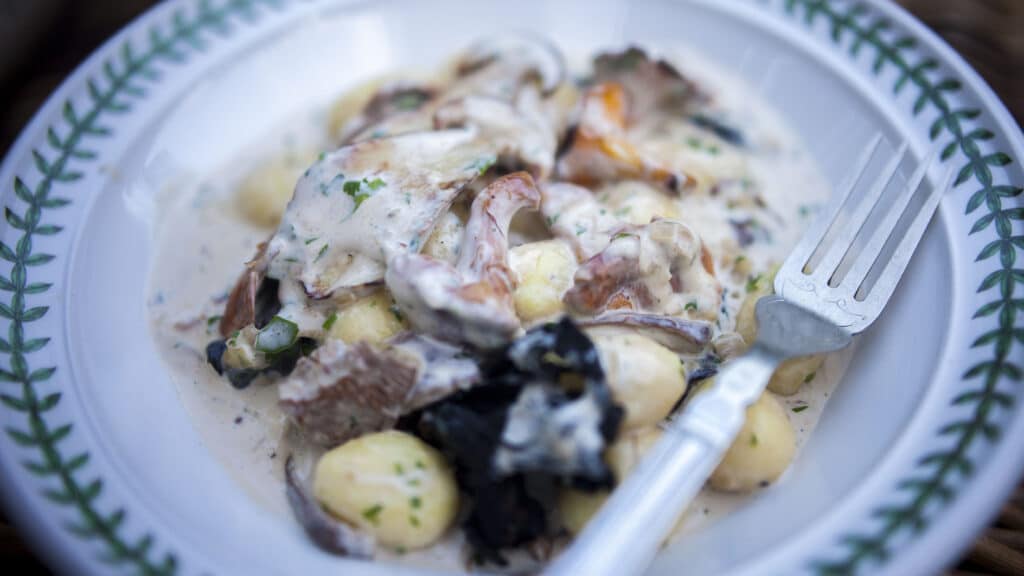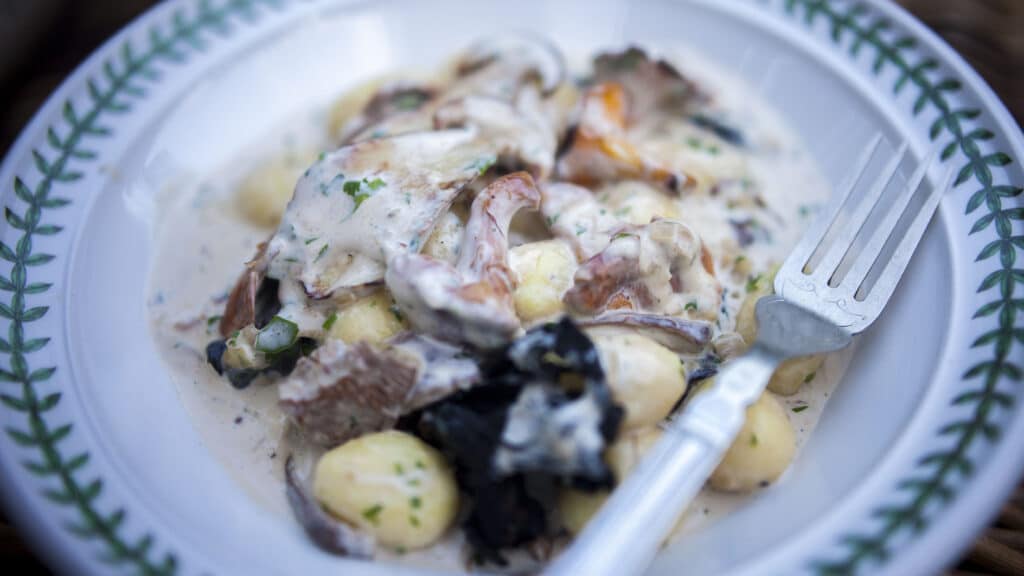 Ingredients
2 banana shallots, peeled and chopped
Knob of butter
1 garlic clove
125g diced pancetta
150g wild mushrooms
100ml white wine
350ml double cream
Juice of ½ lemon
500g gnocchi
1 handful of parsley
Method
Soften the shallots gently in a large pan with a generous knob of butter along with a crushed, plump clove of garlic. Add the pancetta and cook until the mixture starts to create a little colour.
Add the wild mushrooms. Use a variety: chanterelles, girolles, cepes and black trumpets are a beautiful combo. Sauté these until they start to smell nutty and sweet.
Splash in the white wine and bubble for a couple of minutes. Pour in the double cream and the lemon juice, season generously then bubble for around 10 mins.
Meanwhile, bring a large pan of salted water to the boil. Drop in 500g gnocchi and cook until they bob to the surface. Drain and slide into the mushroom sauce. Taste and adjust your seasoning then finish the whole thing off with a good handful of chopped parsley. Serve with a peppery green salad.
Alternative: To make this a vegetarian option, leave out the pancetta and stir through 50g raw spinach leaves at the very end instead. The luscious sauce will wilt the leaves handsomely.
Images: John Holdship
Where to buy these ingredients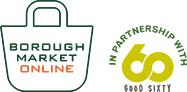 Shop online
If you can't make it to the Market, Borough Market Online offers a wide selection of our traders' produce, delivered direct to London addresses and, where available, by post to the rest of the UK. The service also includes a range of Best of Borough Market hampers and meal boxes.