Jerusalem artichoke pie
Rosie Birkett
A generous pie packed with winter vegetables, cheese and bacon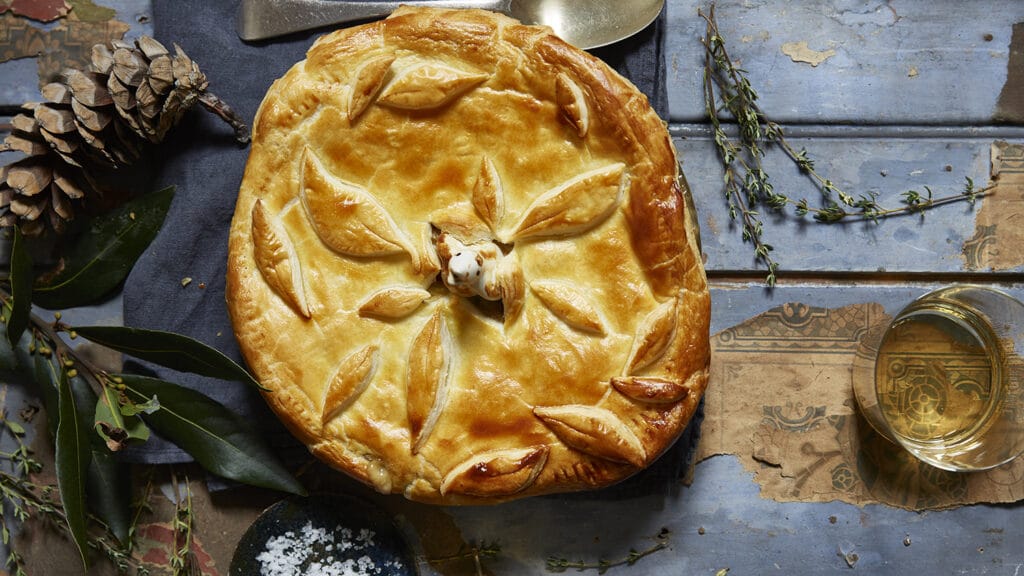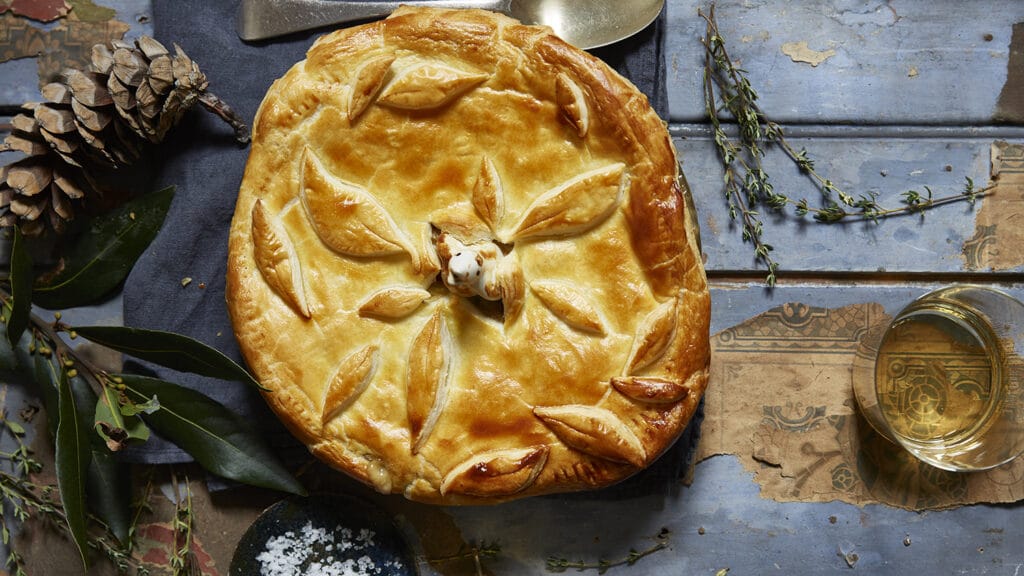 Ingredients
500g jerusalem artichokes, peeled
300ml chicken stock
1 bay leaf
1 white onion, sliced
2 leeks, cleaned and chopped into 4cm lengths
3 rashers of smoked bacon, sliced
2 sprigs of thyme
100g chestnut or button mushrooms, sliced
1 clove of garlic, minced
100ml white wine
15ml double cream
1 tbsp dijon mustard
1 tbsp butter or chicken fat
1 tbsp plain flour
25g parmesan
1 sheet of shop bought puff pastry
1 egg, whisked
Method
Heat the oven to 190C. Begin by gently par-boiling the Jerusalem artichokes in the chicken stock for 12 mins. Turn off the heat and allow them to sit in the stock while you make the rest of the pie filling.
Heat 1 tbsp olive oil over a medium heat, add the bay leaf, onion and a pinch of salt and cook gently for about 10 mins, until the onion is soft and aromatic. Add the leek and cook, stirring, for 3 mins then add the bacon, thyme, mushrooms and garlic and cook for 5 mins more, until the bacon is cooked. Season with black pepper and add the wine, reducing it by a third. Strain the artichokes from the stock and add the stock, cream and mustard to the pan, reducing a little more.
While that's simmering, make a roux by smooshing the butter and flour together into a paste, and add this to the sauce, cooking it out and stirring to remove lumps, until the sauce is glossy and slightly thickened – it should be the consistency of double cream.
Add the Jerusalem artichokes and parmesan to the pan and cook for a further 10 mins. Fill a pie dish with the filling, placing a pie bird in the middle if you have one, and allow the filling to cool for 10 mins or so.
Take the pastry from the fridge, unroll it and cut out a circle that's slightly bigger than the circumference of the pie dish. Make a cut in the middle for the pie bird to peak through to release steam, and cover the dish with the pastry. Press the edges against the edge of the dish and cut away the excess. I use a fork to crimp around the edges, and excess pastry to make decorative leaves. Egg-wash the pastry and bake for 35-40 mins, until puffed and golden. Serve with steamed cavolo nero and mashed potato.
Image: Helen Cathcart
Where to buy these ingredients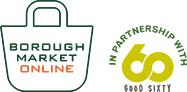 Shop online
If you can't make it to the Market, Borough Market Online offers a wide selection of our traders' produce, delivered direct to London addresses and, where available, by post to the rest of the UK. The service also includes a range of Best of Borough Market hampers and meal boxes.