Jollof spiced guinea fowl
Zoe Adjonyoh
A west African-inspired alternative to a regular Sunday roast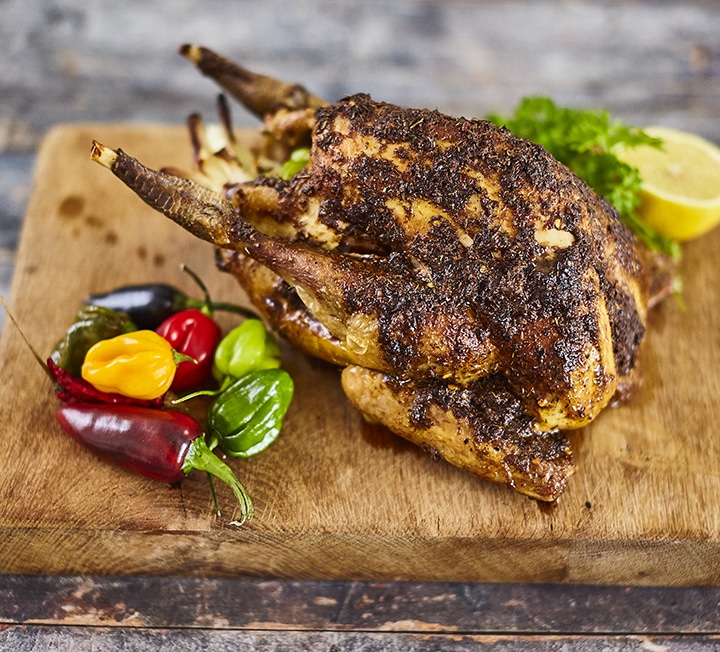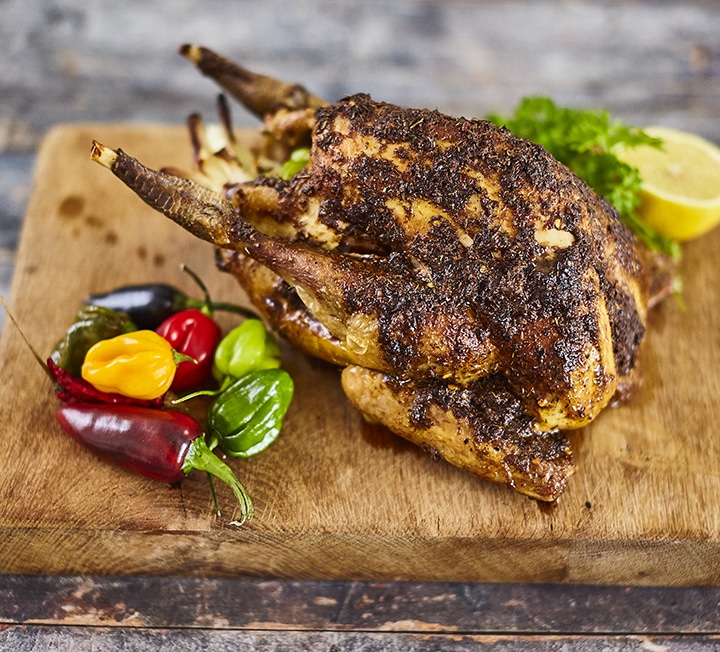 Ingredients
For the jollof seasoning
30g ground ginger
20g garlic powder
20g dried chilli flakes
35g dried thyme
25g ground cinnamon
15g ground nutmeg
15g ground coriander
¼ tsp sea salt
¼ tsp coarse ground black pepper
For the guinea fowl
1 whole guinea fowl (approx 1.5kg)
1 lemon, halved
1 bunch of spring onions, trimmed and washed
1 scotch bonnet, pierced with a knife
50ml coconut oil, melted
Method
Mix all the seasoning ingredients together in a bowl.
Heat the oven to 190C. Place the guinea fowl into a roasting tray and stuff with a lemon half, the spring onions and the pierced scotch bonnet. Use a sharp knife or fork to prick some holes in the skin of the bird before pouring over the melted coconut oil and 2 tbsp jollof seasoning. Rub thoroughly all over skin.
Loosely cover with foil and roast for 30 mins, then remove the foil and baste with the juice of the other lemon half, plus a sprinkling of sea salt. Reduce the temperature to 165C and roast for 20 mins more.
Serve with your usual Sunday roast potatoes and vegetables!
WASTE NOT: The jollof seasoning mix makes about 170g, far more than you need for the recipe. Store the rest in an airtight container in a cool, dark place and use within a few months.
Image: John Holdship
Where to buy these ingredients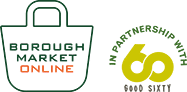 Borough Market Online
If you can't make it to the Market, Borough Market Online offers a wide selection of traders' produce, delivered direct to your door.