Lamb with wild garlic & Jersey royals
Nicole Pisani
Lamb neck brined in whey then paired with two classic spring ingredients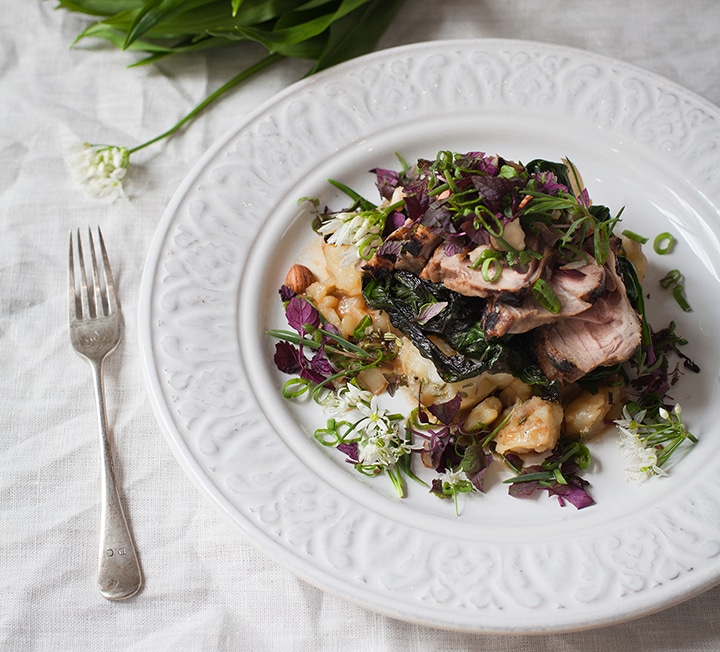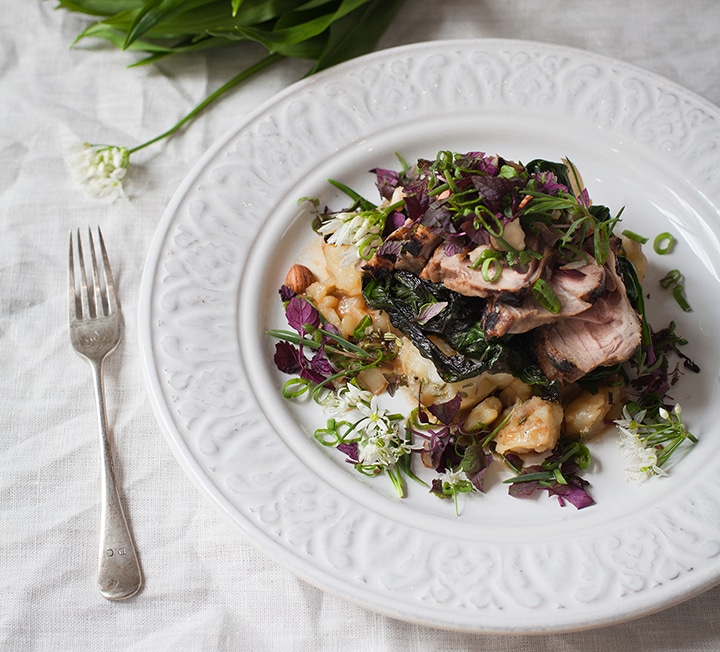 Recipe Meta
Prep
5 mins (plus brining)
Cook
50 mins (plus resting)
Ingredients
2 x 250g lamb neck fillets
200ml whey water
1 sprig of rosemary or thyme
Some lemon peel
1 garlic clove
75g unsalted butter
Beef stock, to deglaze
200g Jersey royal potatoes
1 tsp fennel seeds, dry toasted in a pan for 2 mins
100g wild garlic (or greens)
Sea rosemary, to serve (optional)
1 tbsp hazelnuts, roughly chopped (optional)
4 tbsp thick natural yoghurt (optional)
Zest of 1 lime (optional)
Method
To brine the lamb neck fillets, place them in a sealable food bag along with the whey water, herbs, lemon peel and garlic. Seal and leave overnight in the refrigerator.
When ready to cook, rinse the brine from the meat. Pre-heat the oven to 180C, heat an oven proof griddle pan to high and sear the fillets for 3-4 mins on one side. Turn over, add a couple of knobs of butter and then place the pan in the oven and cook for another 8-10 mins.
Remove from the heat, place the fillets on a board, season with a good pinch of sea salt, cover and rest for at least 10 mins, before slicing.
Make a simple gravy by deglazing the pan with beef stock and whisk in a little more butter.
Boil the potatoes in plenty of salted water until tender. Drain and toss in a little extra virgin olive oil, a generous pinch of sea salt and some toasted fennel seeds. Slightly crush the potatoes with a fork.
For the wild garlic, simply rinse and steam or sauté in a little butter and season to taste.
To serve, start with the crushed potatoes at the bottom, add some wild garlic and then the slices of lamb. Pour over the juices from the pan and garnish with herbs such as sea rosemary or thyme and roughly chopped hazelnuts.
Serve with lime yoghurt on the side – simply stir in the zest of a lime into thick natural yoghurt.
Image: Regula Ysewijn
Where to buy these ingredients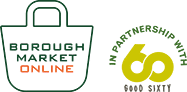 Borough Market Online
If you can't make it to the Market, Borough Market Online offers a wide selection of traders' produce, delivered direct to your door.