Morel, pea & pink peppercorn pasta
Rosie Birkett
Wild mushrooms and peas folded through pasta with cream, parmesan and wilted pea shoots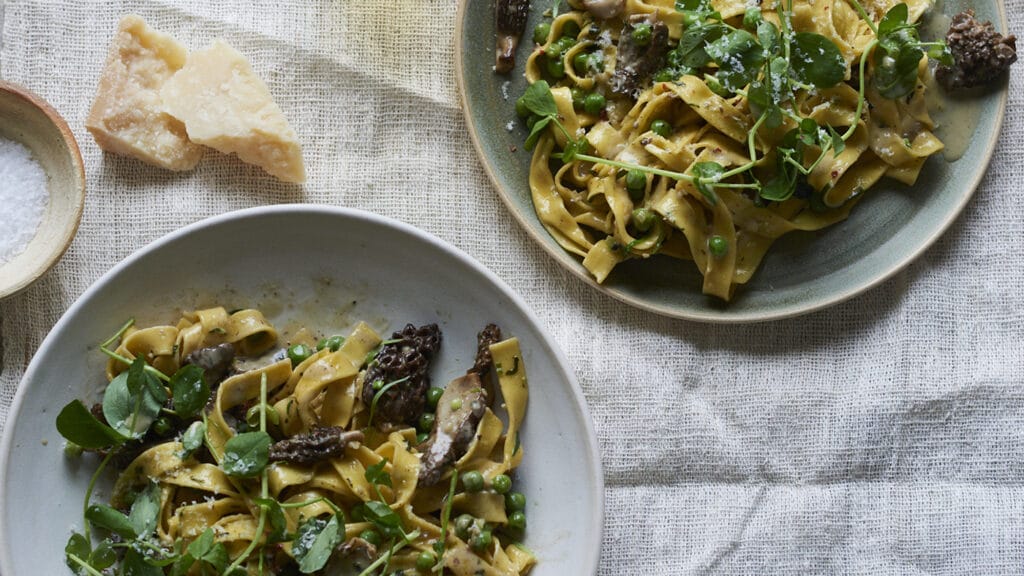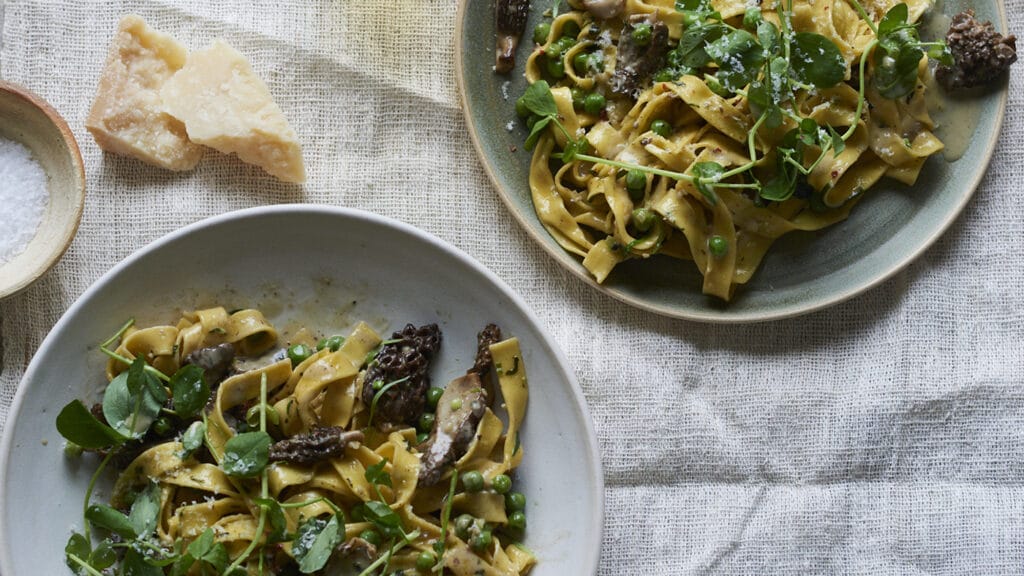 Ingredients
160g fresh peas
A sprig of mint
300g morels, cleaned and sliced in half
10g salted butter
1 shallot, peeled and finely chopped
½ lemon, zest and juice
8 pink peppercorns, crushed
2 garlic cloves (or a small handful of wild garlic leaves)
50ml double cream
200g fresh tagliatelle
A handful of tarragon, roughly chopped
A small block of parmesan, grated
1 bunch of pea shoots
Method
Bring a pan of water to the boil. Blanch the peas with the mint sprig for a couple of minutes until just tender, then drain into iced water and set aside.
Heat 1 tbsp olive oil in a heavy-bottomed frying pan over a high heat. When the oil is shimmering, add the morels and fry them for a few minutes, until they have released their moisture, shrunk a bit and are caramelising at the edges. Tip onto a plate.
Put a pan of heavily salted water on to boil. Wipe out the skillet and return it to a medium heat, then add the butter and a further 1 tbsp olive oil. Fry the shallot, lemon zest, peppercorns and garlic for a few minutes, until softened and aromatic, then add the cream. Return the morels and peas to the pan, tossing to coat with the sauce.
Once the water is boiling, cook the pasta for a couple of minutes, until al dente, then drain, reserving a cup of the pasta water.
Add the pasta, parmesan and a good slosh of the cooking water to the frying pan and stir vigorously with a wooden spoon to emulsify and combine the sauce. Add in half the pea shoots and the tarragon and stir until the pea shoots are wilted. Season with salt and lemon juice and divide between plates. Top with more pea shoots and a further sprinkling of parmesan.
Image: Issy Croker
Where to buy these ingredients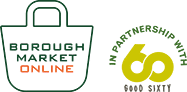 Borough Market Online
If you can't make it to the Market, Borough Market Online offers a wide selection of traders' produce, delivered direct to your door.