No-waste pumpkin soup
Nadja Auerbach
A gently spiced soup for Halloween, topped with crunchy pumpkin seeds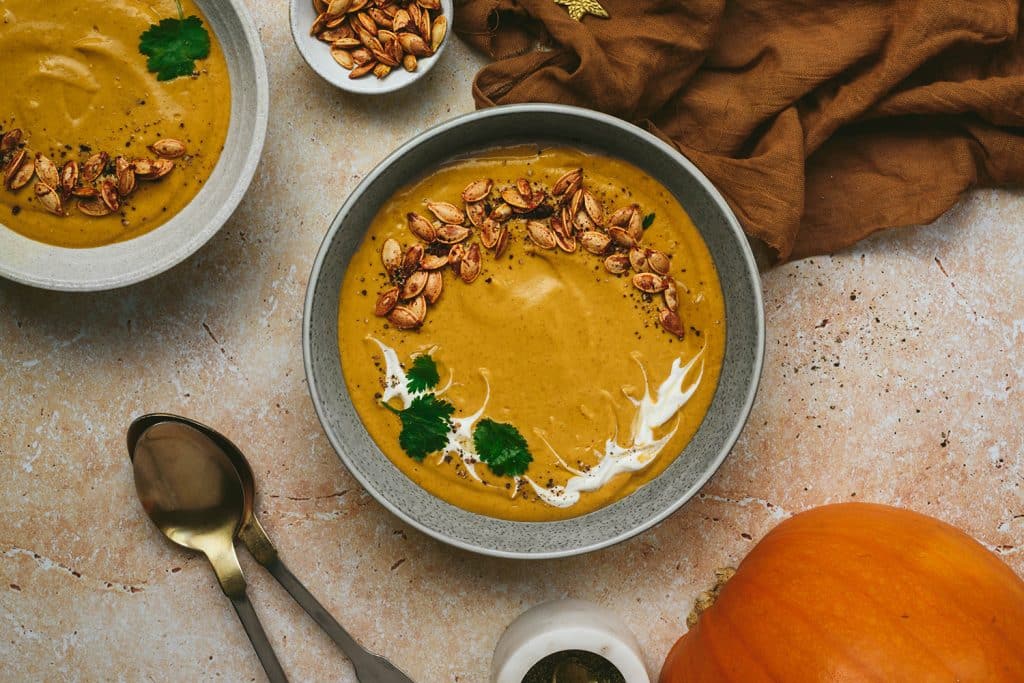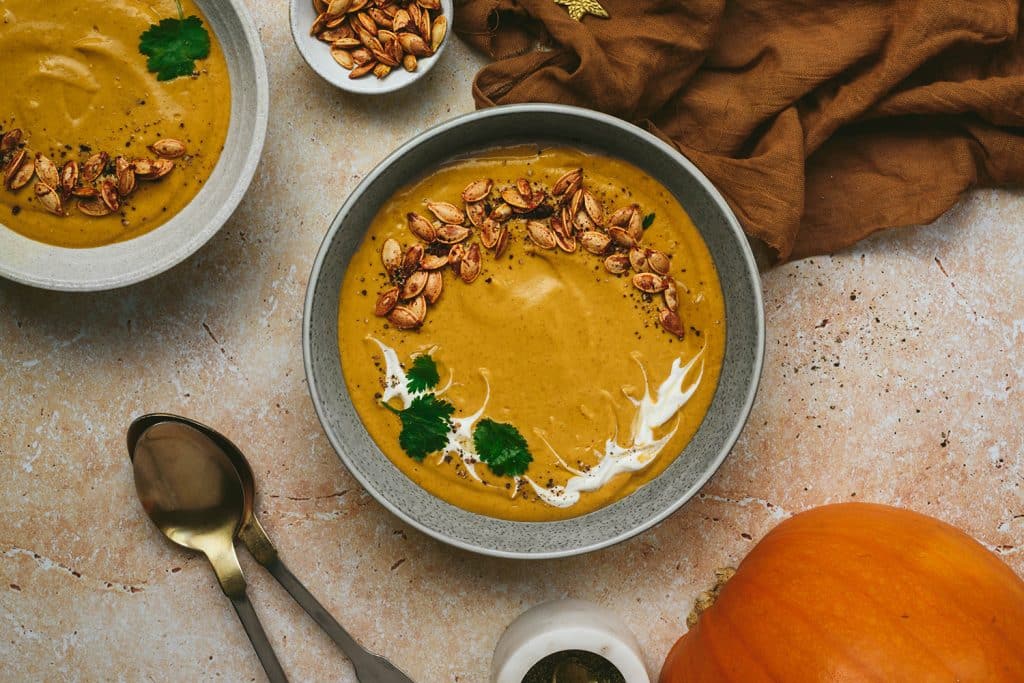 Ingredients
1 medium pumpkin (approx 800g)
1 medium red onion, roughly diced
2 large or 3 medium cloves of garlic, crushed
1 tbsp cumin
1 tbsp ground coriander
½ tsp turmeric
1 can of full-fat coconut milk
1 vegetable stock cube
Method
Preheat the oven to 200C. Cut the pumpkin in half and scoop out the seeds. Set the seeds aside for later. Drizzle the pumpkin halves with olive oil and place on a large baking tray, cut-side down. Roast for 30-40 mins, turning halfway, until very soft and beginning to caramelise.
Meanwhile, separate the pumpkin seeds. Add the seeds to a mixing bowl with a drizzle of olive oil and pinch of salt and pepper. Spread them out on their own small baking tray.
When the pumpkin is halfway through roasting, add the seeds to the oven, either next to or below the pumpkin tray, and roast for around 15 mins, until golden and crunchy. When ready, remove both trays from the oven too and leave to cool.
Heat 2 tbsp olive oil in a medium saucepan over medium heat. Add the diced red onion, the crushed garlic cloves, 1 tsp sea salt and several grinds of black pepper. Sauté until soft, then add the cumin, coriander and turmeric and stir for a further 3 mins, until the spices are aromatic. Add the coconut milk and stock cube and stir to combine. Simmer for 20 mins, then remove from the heat.
Once the pumpkin is cooled, roughly chop into 6cm pieces. Transfer to a blender and pour over the coconut milk and the onion mixture. Blend until smooth. Pumpkins can vary in water content, so if your soup is too thick, keep adding water, a couple of tablespoons at a time, until it reaches your desired consistency.
Garnish with fresh black pepper, parsley or coriander, and top with the crunchy roasted pumpkin seeds.
Store in an airtight container in the fridge for up to 4 days.
Image: Nadja Auerbach (Made by Nadja)
Where to buy these ingredients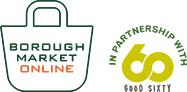 Shop online
If you can't make it to the Market, Borough Market Online offers a wide selection of our traders' produce, delivered direct to London addresses and, where available, by post to the rest of the UK. The service also includes a range of Best of Borough Market hampers and meal boxes.