Nutty chocolate cookie & caramel sauce
Leah Hyslop
An indulgent deep-dish dessert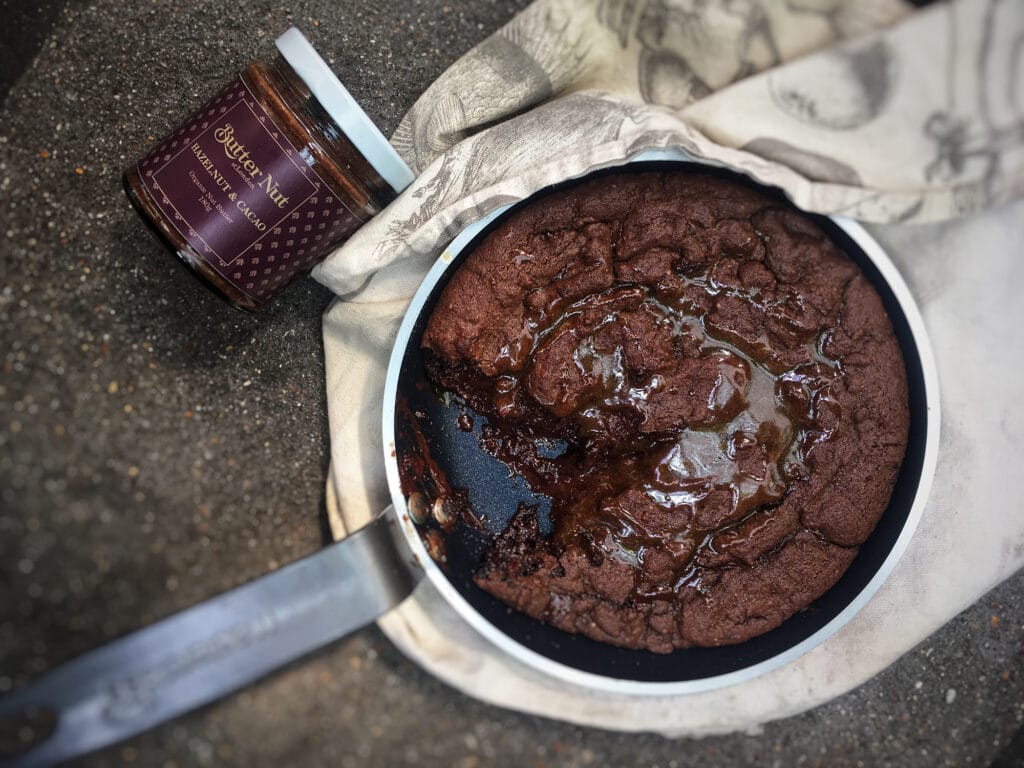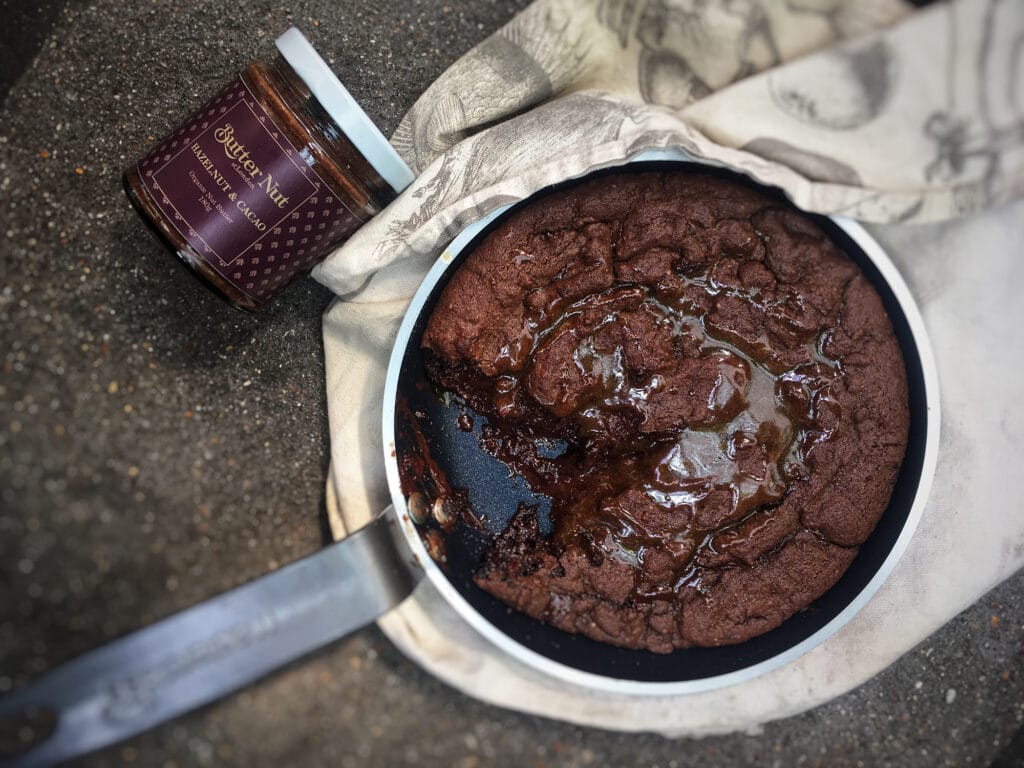 Ingredients
For the cookies
60g unsalted butter, plus extra for greasing
50g Butter Nut hazelnut and cacao butter, or another nut butter of your choice
80g light brown sugar
60g caster sugar
1 tsp vanilla extract
1 large egg
100g plain flour
20g cocoa powder
½ tsp bicarbonate of soda
70g dark choc chunks, roughly chopped (I like to leave a few big chunks)
30g hazelnuts, roughly chopped
For the sauce
70g unsalted butter
70g light muscovado sugar
100ml double cream
Method
Preheat the oven to 220C. Grease an ovenproof 20cm frying pan with a little butter.
In a bowl or kitchen mixer, beat together the butter, nut butter and sugars until light and fluffy. Add the vanilla extract and egg and beat again to combine.
In a separate bowl combine the flour, cocoa, bicarbonate of soda and ½ tsp salt. Pour the flour mixture into the sugar mixture and beat again very briefly – you don't want to overwork the dough. Stir in the chocolate chips and nuts.
Spoon the mixture into the pan and use the back of the spoon to spread the mix evenly. Transfer the pan to the oven and cook for about 10 mins, or a little longer if you'd prefer your cookie to be less runny.
While the cookie is in the oven, make the sauce. Put the butter, sugar and a pinch of salt into a small saucepan. Cook on a low heat until melted and thick. Take off the heat and stir in the double cream.
Serve the cookie straight away, while still warm, with the sauce drizzled over and a dollop of ice cream on top.
Where to buy these ingredients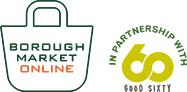 Shop online
If you can't make it to the Market, Borough Market Online offers a wide selection of our traders' produce, delivered direct to London addresses and, where available, by post to the rest of the UK. The service also includes a range of Best of Borough Market hampers and meal boxes.